Advanced WordPress Development
WordPress Development Services For Innovators & Industry Leaders
A powerful, well-ranking website begins with the quality of its infrastructure and code. 321 Web Marketing develops advanced websites using WordPress to provide organizations with a tool designed to drive more business.
Through a custom-developed WordPress website, paired with an effective SEO marketing strategy, companies can enjoy an easy-to-use content management system while increasing online visibility, driving targeted traffic and improving lead quality.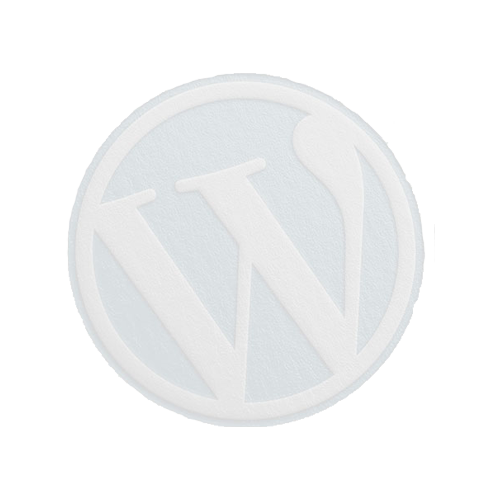 Enterprise-Grade Websites
A Marketing-Centric Approach To WordPress Development
Our WordPress development services begin with your company's mission. With a complete understanding of your brand and its values, 321 Web Marketing can effectively communicate them. Instead of utilizing a cookie-cutter website design with boilerplate content, our team works to deliver an exact representation of how you expect your organization to appear and sound online.
Lightweight
In favor of drag-and-drop page builders that often lead to a bloated and clunky design, our WordPress developers employ the Genesis Framework — touted for its modern browser compatibility and advanced security features — to create custom websites for modern businesses.
Responsive
Our developers ensure all of our WordPress websites provide the same usability and user experience when viewed on all major browsers and screen sizes. In addition to the importance of providing users with a clean, responsive website, Google's algorithm also uses the responsiveness of a website as a ranking factor.
Scalable
321 Web Marketing creates websites with levels of flexibility and third-party compatibility that only custom WordPress development services can yield. A tailored website solution means your website can scale alongside company-wide changes in processes, technology and infrastructure.
Full Stack
In addition to the standard HTML and CSS programming languages, our team has a full understanding of front-end and back-end development. Using languages such as Javascript and jQuery, along with database management, your site will provide an optimal user experience.
Features Of Our Advanced WordPress Websites
All-in-One Platform
Our advanced WordPress websites are designed to enhance current and future marketing initiatives, with seamless integration capabilities and advanced tracking functionalities.
Mobile-Friendly
We develop with a mobile-first approach to ensure our websites have full functionality on any device, browser or screen size and that no content overflows from the screen.
Built-In Security Protocol
Advanced WordPress websites come standard with an SSL/TLS certificate, providing protection against vulnerabilities through secure exchange protocol (i.e. HTTPS).
Search Engine Optimized
Our websites are built with a strong SEO foundation, including functionality for titles, meta descriptions and customizable permalinks, to ensure higher visibility in search engines.
Ready-To-Use Blog
We build out a blog archive page, create desired categories, and import blogs from an existing site if needed to make additional blog content easy to upload and publish.
Monthly Support Hours
Following deployment of the website, monthly support hours can be acquired and allocated toward website changes and updates.
Should You Consider Custom WordPress Development Services?
Whether your organization has an established online presence or lacks one entirely, 321 Web Marketing can develop a new website to meet your needs. If your site does not function to your organization's standards or cannot handle a high volume of traffic, we recommend utilizing our advanced WordPress development services. Additionally, companies that can afford a well-functioning website but do not have one are missing out on the opportunity to market to an otherwise unreachable audience — thus, you should consider partnering with our team.
Advanced WordPress website are generally designed for a recurring scope of work, including ongoing SEO support and content generation. While organizations can choose to opt for a one-time website redesign, it is often best for those considering advanced WordPress development to budget for the initial build, as well as additional pages to account for new product and/or service offerings that may arise during the contract. For more affordable options to help fulfill your business's goals, consider our small business website development services.
In many cases, we advise organizations to purchase a full redesign of their website on a brand-new WordPress installation to enhance their SEO value. However, some businesses may value their current design and/or only require additional hours of support per month for their website. We are capable of providing WordPress maintenance and management services for these organizations to verify their current site demonstrates SEO best practices, meets security and accessibility requirements and delivers content fast while retaining its original design.
Lightning-Fast Page Speed +
99.99% Uptime Guarantee
Give your advanced WordPress website the power and uptime reliability it deserves with our website hosting & support services. Our hosting platform will provide you with peace of mind knowing as your traffic continues to grow, your website is always readily accessible and pages are loading in milliseconds.
Get Started With An
Advanced WordPress Site Today
Starter
Contact for Pricing
For Six Months*
Usually Best for 1-20 Starting Pages

1 Hour SEO Optimization (build phase)

100 Development Hours

Additional Time at $200/hr

No Ecommerce Features
Standard
Contact for Pricing
For Six Months*
Usually Best for 1-40 Starting Pages

2 Hours SEO Optimization (build phase)

125 Development Hours

Additional Time at $200/hr

No Ecommerce Features
Premier
Contact for Pricing
For Six Months*
Usually Best for 1-80 Starting Pages

4 Hours SEO Optimization (build phase)

175 Development Hours

Additional Time at $200/hr

No Ecommerce Features
*After 6 months, all packages become optional month-to-month and decrease to $200/month for hosting & support.