WordPress Hosting & Support
Powerful Solutions For Commercial Websites
Your organization's website must be capable of delivering a fast, seamless experience for users to ensure consistent lead generation. Website hosting & support through 321 Web Marketing guarantees lighting-fast content delivery with a near 100% website uptime.
We provide routine website maintenance and monthly support services to make continuous updates and improvements to your site.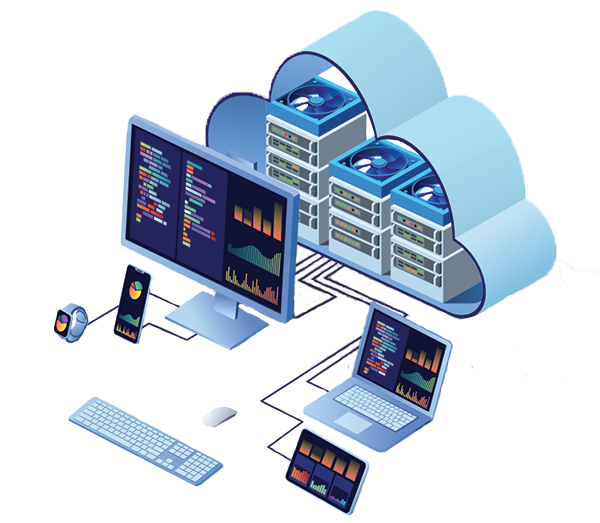 Premier Website Solutions
High-Availabilty Hosting And Optimized Page Speeds
321 Web Marketing has invested in an enterprise-grade hosting solution that was created using Amazon Web Services (AWS), the leading cloud hosting provider. This allows our development team to provide immediate website updates and connect securely to back-end server files using Secure Shell Protocol. As a result of utilizing AWS, our hosting historically has had little to no downtime outside of scheduled code maintenance.
Near Perfect Uptime
We host all clients in our infrastructure using strict security policies, carefully monitoring the server status to ensure that there is little to no risk for slowed website load speeds, website downtime or security breaches. Additionally, we set up an uptime monitoring tool to send a notification to our team and clients with 24/7 DevOps support to respond to any downtime.
Content Delivery Network
If a website user is a long distance away from a server host, the user can experience slow website load speeds from static resources such as images and PDFs. In order to create a consistent and fast user experience, we utilize a content delivery network (CDN) service which allows for users to retrieve data from nearby cloud servers, regardless of their location relative to the main server.
Object And Database Caching
Dynamic content, such as CSS and JavaScript files, has slower load times than static content due to the additional steps required to retrieve the website data. To bypass this, we accelerate page load time by storing the code output on user devices using page caching. This prevents the same files from being retrieved and downloaded if the original files have not been altered.
Ongoing Website Support
321 Web Marketing provides access to email ticketing support using ZenDesk, and our team assists each requester in a timely manner. ZenDesk is actively monitored during all waking hours and ensures that website change requests are attended to within one business day. It is company policy to prioritize responding to tickets as part of our core client relationship mission.
Ad Hoc Website Updates
In addition to our ongoing website support, ZenDesk can be used for website update requests should your organization want to add or redesign a new page. A dedicated 321 Web Marketing developer will respond within one business day and provide a timeline and estimated cost, should the updates exceed the number of hours agreed upon for monthly support.
Features
Automated Backups
321 Web Marketing automates website code and database backups daily, and provides them to designated points-of-contact within five business days upon request to prevent vendor lock-in.
User Access Control
Our websites limit administrative access to 321 Web Marketing team members and utilize two-factor authentication to prevent unauthorized front-end and back-end access.
Automated SSL Cert Management
321 Web Marketing provides SSL certificates with TLS 1.2 to all websites hosted on our cloud hosting solution to ensure secure communication from website users using contact forms.
Spam Blocking Software
We install spam blocking software on websites to filter contact form inquiries which are likely to be spam. This includes Google ReCaptcha v2, Akismet and our custom 321 Management plugin.
Transactional Email Server
321 Web Marketing integrates a third-party transactional email service whose sole purpose is to ensure that the email arrives in the desired inbox upon website form completion.
Web Server Best Practices
Using .htaccess, 321 Web Marketing programmatically forces HTTPS and blocks the following types of incoming traffic — credential phishing requests and WordPress XML-RPC requests.
What Makes Us Different?
In-House Ticketing Support Staff
Our clients at 321 Web Marketing value our ticketing support system since we do not outsource this process. All tickets are attended to by the entire 321 Web Marketing team and delegated directly to the appropriate internal team member.
Experienced Development Team
321 Web Marketing's developers have extensive experience with both front-end and back-end development, and your organization can rest assured knowing nearly any updates needed for your website can be taken care of by our team.
Complete Website Ownership
We understand that businesses's goals, interests and relationships change over time. At 321 Web Marketing, the websites we developed are owned by their respecitve clients — thus, your site can be used even if you need to change hosting plans.
Ensure Website Compliance And Search Engine Discovery
In addition to website hosting and support services, 321 Web Marketing offers website development to help small businesses build their brand. Our development team will create a tailored solution for your small business, while working in tandem with our marketing department to ensure proper discovery in search engines and compliance with ADA and Section 508.
Get Started With Our
Website Hosting & Support
This is an add-on feature for SEO and Website Development packages.
For more information, speak with our sales team.