The ability to track qualified leads over a given period of time is critical to the growth and success of an organization. Having a detailed understanding of where your company is at with regard to its lead generation can provide significant advantages. At 321 Web Marketing, we provide lead tracking solutions for organizations that recruit our team for their digital marketing campaign. This way, you can receive real-time updates as leads come in and never have to worry about keeping track of potential clients and their contact information.
With our lead tracking software, you can determine the sources that your leads come from, whether they be through a call, web form, chatbox or other source. From there, you may view or listen to the interactions to determine whether they are considered qualified leads or not. You can also opt for the highly-trained digital marketers at 321 Web Marketing to review your leads and reach a conclusion on your behalf. As leads are received, our lead tracking system generates graphs and reports, leaving you with up-to-the-minute data for your potential book of business.
Free Lead Tracking Consultation
Speak with our experts to see how lead tracking can help your organization today!
Contact Us
Benefits of Lead Tracking Solutions
Stay Informed
It is important with any digital marketing campaign to ensure your organization is getting value out of what it is paying for. If you are not well-informed about the number of leads your business is receiving, you cannot properly gauge the return on investment that the campaign is providing. Accordingly, our lead tracking system allows you to view your leads the moment they are received. The system can also send you emails with brief information regarding each lead.
Mark Your Leads
When you evaluate your leads through 321 Web Marketing's lead tracking software, you have the ability to mark them as quotable, meaning they can potentially drive business, or not quotable. From there, you can filter leads in the reports based on their quotable/not quotable status. Can't find the time to review each individual lead? Not a problem! Our lead tracking experts have extensive experience interpreting leads for clients in a vast number of industries and can mark your leads based on our rationale.
View Several Reports
Our lead tracking system generates hundreds of customizable reports every minute, granting you the ability to view and analyze several lead datasets. You can select from a long list of graphs and charts, as well as filter by date, type, source and more. The software also features an API integration with our client portal, meaning you will have the ability to review your leads through the monthly digital marketing reports we provide for each of our clients.
Collect Contact Information
When a lead is identified through 321 Web Marketing's lead tracking system, it contains data such as the individual's name, email address, phone number and organization they are affiliated with. This information will allow you to add them to your sales pipeline and reach out to them. You may also give them the option to subscribe to your email newsletter using their email address. Therefore, you can keep them interested in your brand if they do not follow-up the first time.
Know What To Target
The glory in digital marketing campaigns is that they can be quickly adjusted without hurting the previous marketing efforts. By utilizing a lead tracking system, you can identify where the majority of your leads are coming from, whether it be through a particular niche, industry or location. From there, 321 Web Marketing can collaborate with your organization to change the primary direction of the digital marketing strategy based on the incoming leads while continuing to market the previously targeted services.
Improve Overall Sales
If your organization sees that its digital marketing campaign is generating ample leads but it is still having trouble converting business, you can review your lead history and identify any deficiencies with your sales processes. With our lead tracking system, you also have the ability to separate unique and repeat leads, view which leads converted business and compare quote value with actual sales value. These functionalities help you better understand your sales team's performance and help you communicate any weaknesses.
The 321 Web Marketing Approach
Unlike most agencies in the digital marketing industry, 321 Web Marketing not only provides you with lead tracking data but also assists your sales team by identifying strong leads that can drive business. When you sign up for a digital marketing campaign with us, you are not just paying for software or a service — you are establishing a business relationship. Our primary goal is to grow with your organization, and our lead tracking system is the perfect resource for monitoring the growth of your company.
An Example Of Our Lead Tracking Software
Months Shown
January – December 2020
Industry Targeted
Healthcare
Number Of Tracked Monthly Leads
+9,030
Average Number Of Monthly Quotable Leads
+48.25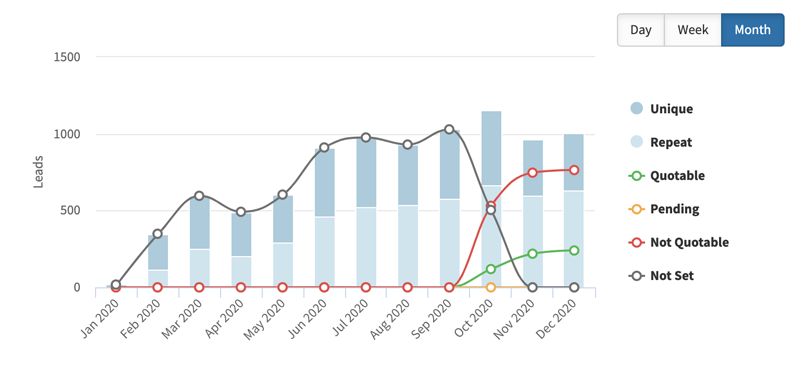 ---
Our Top Lead Tracking Specialists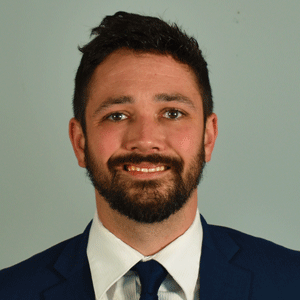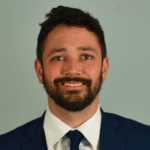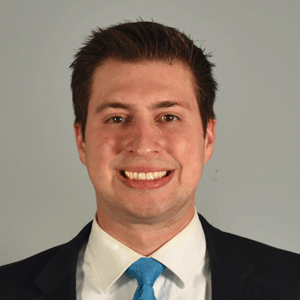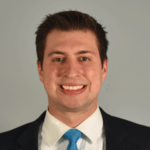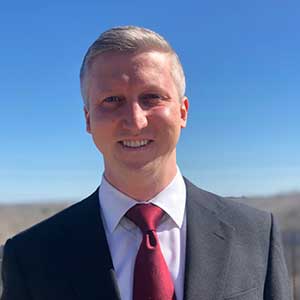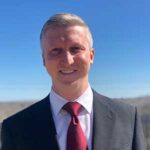 ---
Start Tracking Your Leads With 321
Are you ready to see how 321 Web Marketing can more than double your tracked leads? Get started with a lead tracking and SEO marketing consultation today!