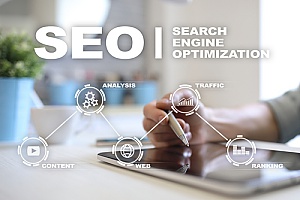 Search engine optimization (SEO) is how search engines and web users find your content and engage with your site. Ashburn, VA SEO is critical to improving the visibility of your brand online, as well as driving up your website traffic. At 321 Web Marketing, we incorporate all the latest SEO techniques and guidelines to ensure that our Ashburn clients' websites are ranking as high as possible in the search engine results pages (SERPs). Using extensive, industry-specific keyword research, we will develop and implement a custom SEO campaign tailored to meet the needs of your business.
Ashburn, VA SEO Benefits
Our SEO services can help your Ashburn, VA business secure more website traffic on a variety of fronts. By implementing customized SEO campaigns unique to your target audience, we will create engaging, highly curated content that resonates with your customer base in Ashburn. Moreover, with advanced SEO techniques such as state-of-the-art keyword research, backlinking, and backend optimization, we can significantly expand your website's online visibility and access to qualified leads in the area and across the country.
More Visibility in the Search Results
Most of your customers likely spend considerable time researching products and services online, before they make a purchase. With effective keyword research and content-targeting, SEO can enable your Ashburn, VA business to be at the top of your potential customers search queries. This can improve your SERP rank, skyrocketing your online visibility through organic search, and drawing in more potential Ashburn customers in the process.
Attract Qualified Local, National and Global Leads
Whether you are primarily an Ashburn-based business or a multinational corporation, 321 Web Marketing can put your business in view of your target audience. By leveraging the power of both local and organic Ashburn, VA SEO, you can grow your business locally while expanding it to a national level over time. This can help make your business better known to local customers who are searching for your products or services immediately, while expanding your network to global audiences looking for what you have to offer.
Cheaper Than Paid Advertising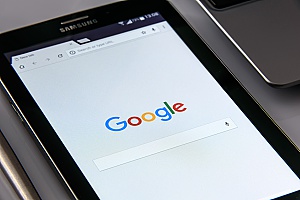 In contrast to pay-per-click (PPC) advertising, 321 Web Marketing specializes in organic SEO, a form of increasing your online visibility by creating engaging, targeted content and improving your website's technical foundation. Using keyword research and link building strategies, we can dramatically increase your Ashburn, VA business' website visibility and traffic at a considerably lower price point than other forms of marketing.
Contact an Ashburn, VA SEO Agency
Is your business ready to start its SEO campaign? The Ashburn, VA SEO specialists at 321 Web Marketing will work directly with you and your team to drive organic traffic through effective keyword-research and targeting. With the expertise and support of 321 Web Marketing, your business in Ashburn is guaranteed to bring in more online exposure, more qualified leads, and more sales as a result. Call us at (703) 810-7557 or contact us online today to learn how our SEO techniques and strategies have helped businesses grow in Ashburn, VA.
---
Top SEO Resources