Does your business in Centreville need more website traffic, organic leads, or both? Search engine optimization, or SEO, is the practice of achieving better visibility in search engine results. At 321 Web Marketing, our digital marketing campaigns incorporate SEO to drive more organic traffic to our clients' websites. Our Centreville, VA SEO specialists employ content marketing strategies along with professional-grade website design to increase your business website's ranks in search engines. Using extensive and industry-specific keyword research, we will help you develop and implement a custom SEO campaign tailored to the needs of your business.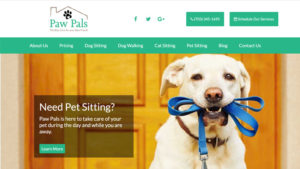 Centreville, VA SEO Benefits
When performed correctly, search engine optimization offers a multitude of benefits to Centreville businesses. SEO is the most efficient and cost-effective way of directing your target audience to your business website. Using good SEO tactics, your business can experience more monthly website users and thus more potential clients. Here are some of the benefits of Centreville, VA SEO:
More Visible In Search Results
Whether you choose to market solely to the Centreville area, or intend to expand your efforts throughout Virginia or even nationwide, SEO will help your brand reach newer and larger audiences. A detailed SEO campaign will boost your company's ranks for industry-specific keywords and queries in search engines. This will allow a larger volume of searchers across the nation to learn about your brand and the services it offers. Expanding your visibility in search results enables your business in Centreville to reach and potentially capture a wider audience.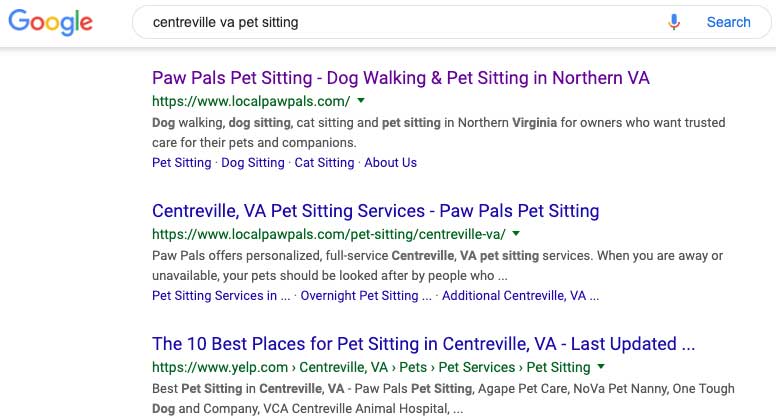 Expanding Brand Visibility & Awareness
Search engine optimization allows your company to increase its brand visibility and awareness. Most web users living in Centreville will click on the websites of brands they are already familiar with, therefore requiring the need for companies to establish their presence online. Increasing brand awareness across your industry will encourage more web users to click on your website and potentially acquire your products or services sold in Centreville, VA or across the nation. Social media marketing can also be integrated into your SEO campaign to increase brand awareness and trust among your target audience.
More Qualified Leads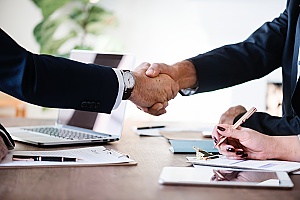 SEO campaigns are primarily believed to be successful based on lead volume. Receiving a multitude of leads a month is useless, however, if they do not have the potential to convert business. Our Centreville, VA SEO campaigns help you define ideal audiences online to produce qualified leads. By selecting a specific demographic to market your products or services, you are more likely to convert sales through these qualified leads. The volume of qualified leads increases over time throughout the duration of an SEO campaign. Appearing at the top results of search queries related to your industry allows your company to draw significant profit.
Contact a Centreville, VA SEO Agency Today
Businesses in Centreville readily turn to 321 Web Marketing for their SEO and digital marketing services. Through proper industry and keyword research, our SEO specialists will design and execute a custom SEO campaign for your business. The campaigns we provide our clients with are modified based on their target audience and competition. We monitor the progress of each campaign to ensure our clients receive a steady increase of qualified leads within six months of start of contract.
Start Ranking in Centreville, VA Today
---
Learn More About SEO