This article explains some of the ways your firm can use social media marketing to grow their practice.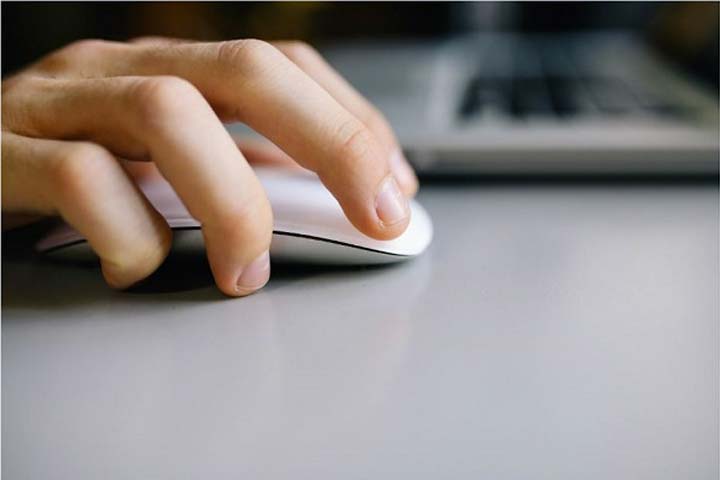 Before 2012, law firms rarely used social media marketing. Early in that year the Law Society issued social media guidance for lawyers. By June,there was a 663% increase in recommendation requests on Twitter as reported by Legal Futures.
Social media such as Twitter, Facebook, LinkedIn, and blogs are fast and economical ways to stay in contact with clients and prospects, to keep current with the Industry and competitors, and to increase exposure and market share.
A consistent company profile is vital for branding no matter what social media is used. Great content is the key element that will help attract traffic to your site. The hub of the law firm's content should be located in the Blog at the firms own domain.
Social media is becoming an increasingly more important part of doing business; therefore, your firm needs to make sure its social media standing is secure.
The following are 10 crucial steps for developing a social marketing plan for your law firm:
1. Check the Firms Online Exposure
Its always a good idea to assess where you stand.  Performing a thorough online search of your firm an gauging the results will let you know how strong your firm's online presence is. Google search and Blog Search results are a start. All social media should be searched for "mentions". If there are few results, you may need to strengthen your firm's online presence by implementing a change in content. Step 5 will explain this below.
2. Search for the Firms Specialty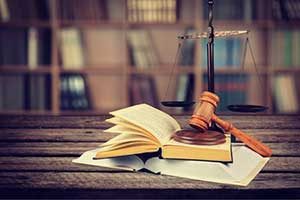 Many law firms only use LinkedIn because they assume that it is the best for exposure. This is a mistake. Do research on all social media on the firm's special area of interest. Create a list of keywords that best describes the firms specialty. Make sure the keywords are phrased the way a client would search for them. Search all of these words on all of the social networks and niche sites for that particular specialty, like MumsNet for family law, and make note of the frequency of results.
3. Choose the Sites to Use
Based on the research, start with the site or sites that mentions the firms area the most. At the beginning focus on these sites and then add other sites later. Take time and make a plan. If possible, check out what the industry leaders in the firms specialty use, and what works in similar areas that can be adapted to the firms specialty.
4. Set Achievement Goals
To measure the success of the social marketing plan, establish a set of specific, measurable goals. They can be in stages. First, learn to use each site. Next, understand the client motivations. Some specific figures can be set for growing your fan base and followers. Later the goals can be incorporated into the firm's business plan.
5. Set a Content Policy
First define what is allowed to be said and what can't. Most will be common sense and established in the firms normal procedures. Define what might be interesting to the targeted audience and why they might want to share it. Don't be scared to state an opinion or be controversial. This will entice readers to respond and share posts. If the firm states a strong opinion it should be prepared to respond. If the posts have no opinion they may be overlooked and ignored.
6. Establish a Routine
Social media is most effective when used regularly. Plan the amount of time to commit to using it on a daily basis. Be realistic so it is possible to stick to it. Breakdown this time into separate tasks such as deleting spam or responding to comments, and don't forget to create new content regularly.
7. Involve Everyone in the Law Firm
It is everyone's job in the firm to contribute to the firms social media. This will speed the process of scaling it up. Lawyers should connect with their clients and re-tweet and re-post to them anything that is positive news about the firm. Encourage everyone in the firm to participate.
8. Use Social Media to Make Connections in Real World Events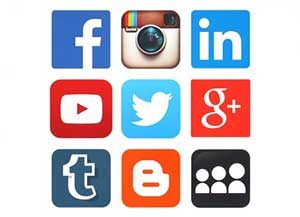 Social media can be used as a marketing tool for real world events. If the firm is the host, attendees can be encouraged to spread the word about the event. If firm employees attend an event, they can network more effectively with other attendees, organizers, and speakers using the firms social media network. Doing this can increase your ROI for the event.
9. Create a Blog for the Law Firm
A firm's blog is the centerpiece of its social media marketing plan. It is the place where all other social media should lead to for more information about your amazing law firm. The other social media sites are places to find a new audience and spread the message of the existence of the firm.
Planning is very important for the blog. Decide what and when to publish. Write content that attracts the target audience to the blog and encourages them to subscribe to it. Plan on how blog and social media sites are used together to spread the word about the firm.
10. Build Relationships With the Leads That are Discovered
After the last nine steps are completed, people will be talking about the firm on social media constantly. They will share your blog posts, chat with each other about hosted events, or just chat with the legal staff. All of these people are leads. Organize a method for tracking and following up on all of the them.
How We Can Help
Since bursting into the world in 2004, social media has become increasingly more prevalent in our society. The truth is, your firm will need social media to stay competitive in the future. Running a social media campaign from the ground up can be tricky, but will really pay-off. If you are interested in hearing more, call us at (703) 810-7557 or contact 321 Web Marketing online today. Additionally, feel free to review our history of successful law firm marketing campaigns.