Many small business owners have likely heard of SEO services such as content marketing, website design, and social media marketing. However, many business owners don't know how SEO can help their business, let alone how to effectively take advantage of SEO. In this brief guide, learn about the benefits of SEO services for small businesses and how an established digital marketing firm can help.
Benefits Of SEO Services For Small Businesses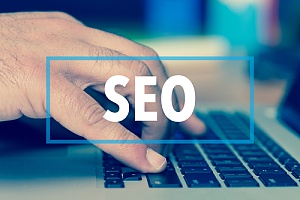 Search engine optimization (SEO) is the process of optimizing a page or website to increase its organic visibility and ranking in the search engine results pages. This helps increase your websites page rank in the search results when people search for information pertaining to your company, industry or services.
Because SEO is relatively inexpensive to implement and is highly effective, SEO can be essential for small businesses that do not yet have an established client base and are looking to evolve their brand. These services can also provide relevant information to users who want to learn more about your industry, while significantly expanding your exposure to people who are interested in the services you provide.
With that in mind, here are five of the many benefits of SEO services for small businesses:
1. Reach Your Target Audience
One of the primary benefits of SEO services is reaching the target audience defined by your company. A digital marketing agency will research industry and location specific keywords based on popular or trending queries in search engines. For example, if a law firm wants to market their services to Fairfax, VA, then a digital marketing agency would target "Fairfax defense attorney" as opposed to just "lawyer." In this way, the firm can avoid keywords that are already well-saturated, while targeting a specific (easy-to-attract) audience. In addition, potential clients in Fairfax who need their legal services are more likely to find their site as opposed to someone who just happened to search for "lawyer" in Wyoming.
2. Increase Brand Awareness and Online Visibility
After identifying the keywords your small business plans to target, you can then start to produce 'keyword-rich' content for your website. By creating service pages and other keyword-rich blogs and articles, you can increase your businesses' visibility online, in minimal time. With the help of SEO, these posts and pages will begin to naturally increase in Search Engine Result Page (SERP) rank, eventually reaching the topmost pages. The higher your rank, the more people will likely click on those links, resulting in higher brand awareness, more exposure, and more conversions. Moreover, your website users may also begin to share your content with friends and family who may also be interested in the services you provide.
3. Improve Your Website Design
SEO services are not just limited to content and accompanying keywords; the design of your website also influences whether search engines list your websites pages in the SERPs, which in turn, impacts sales. For example, a navigation menu that provides fast access to information allows search engines to quickly index your website, which increases the likelihood that they will showcase your website in the search results. Furthermore, a website that includes a fast load time can also improve its search ranking. In contrast, if your website is not easy to navigate or does not serve information quick enough, your website can be deranked (and in some cases suspended) in the SERPs. A digital marketing agency can help you design and develop your website to be desktop- and mobile-friendly, easy to use, and SEO-compatible.
4. Stay Connected With Your Client Base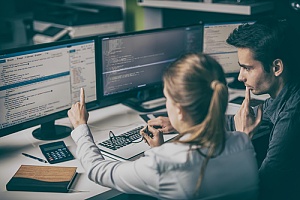 Social media is a great way to share your content with (local) individuals who are interested in your products or services, as well as to send messages to people who are seeking more information about your industry. These types of media are easily shareable, and can lead to more people being exposed to your brand. Through SEO services, a digital marketing agency can administer your social media and email accounts to send messages to your following. In addition, the agency can provide an option for individuals to sign up for email newsletters on your website, creating yet another way to interact with your core audience.
5. Increase Your Conversions From Leads to Business
Once your SEO begins to work and web users are readily clicking on your content, it will become important that you take steps to encourage your users to take the next step in purchasing your products or inquiring about your services. Implementing calls to action (CTAs) in your copy can allow your business to consistently convert website visitors into regular customers. CTAs essentially act as a 'gateway' between potential and established clients. Thus, it is imperative to add actionable items, such as buttons or CTA copy, to your website and its pages to encourage conversions. Most digital marketing agencies include calls to action alongside their website design packages, so it is beneficial to ask about these types of SEO services.
Speak to a Digital Marketing Agency For More Information
We hope this post has helped you understand how SEO services can be essential to the success of your small business. At 321 Web Marketing, we understand that it can be difficult to implement digital marketing strategies without the proper tools and labor. We can serve as a primary outsourced marketing team – or work in tandem with your existing marketing team.
321 Web Marketing has years of experience administering digital marketing campaigns, helping clients dominate the top of the SERPs within just six months of campaign launch. To learn more about SEO services for small businesses, or to schedule a digital marketing consultation, contact 321 Web Marketing today.