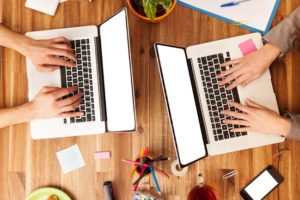 Digital marketing is the marketing of certain products or services via digital technologies such as websites, search engines, email, social media, or mobile apps. Through digital marketing services, businesses are able to develop a strong presence online. With greater presence on the web, companies can build more brand awareness and promote customer engagement before and after sales. Businesses are also able to convert buyers into lifetime fans which helps lead to more purchases in the future, both from fans, and potentially their families and friends as well. Learn more about digital marketing services, their benefits, and how a digital marketing agency can help provide these vital services.
What Do Digital Marketing Services Entail?
Digital marketing includes a wide range of services designed to create online brand visibility and help businesses develop a competitive advantage in their chosen industry. The most common digital marketing services include:
Content Marketing: Content marketing is a popular form of digital marketing that focuses on the creation, publishing, and distribution of content to a targeted audience. Many marketers would agree that "content is king," meaning that content marketing is perhaps the most effective form of digital marketing, especially when optimized with the right keywords or key-phrases. However, content is more than just words designed to rank higher in the search engines. It is anything that communicates a message to an audience seeking your products or services.
Email Marketing: Email marketing is the use of email to promote certain products or services. There are several major benefits to using email marketing, including ease and price. It is simple to set up and track an email marketing campaign, making it an excellent choice for any size business. Email marketing is also more affordable than many other types of digital marketing.
Outreach Marketing: Outreach marketing is a technique that involves seeking out organizations or individuals that have a shared interest in what your business has to offer. Reaching out to these organizations can result in developing strategic media partners, or even a link to your website on theirs, and vice versa. This not improves your brand visibility, it also builds trust with search engines when other sites link to yours, helping to increase your rank in the search engine results pages (SERPs).
Social Media Marketing: Social media marketing involves the creation and sharing of content across social media networks. Social media marketing may include posting a wide range of business updates and statuses, using images, videos, blogs, and quotes. This can help businesses achieve a number of goals, such as increasing website traffic, raising brand awareness, building conversions, and establishing a brand identity. There are many social media networks to choose from such as Facebook, Twitter, Instagram, Linkedin, Pinterest, and YouTube.
Website Design and Development: Website design and development refers to configuring the aesthetic appearance and functionality of a website, respectively. Both are critical to the website building process and have a direct effect on the visual and technical elements of a website. Without a functional and attractive website, you are less likely to maintain web users as they will be tempted to leave your site.
Website Hosting: Website hosting is a service that allows individuals or businesses the opportunity to post content on the internet. A hosting service provider is a business that offers the necessary services and technologies for creating websites or web-pages online. These websites are hosted on special devices known as servers. Without servers that can deliver websites to web users at high speeds, the web users are likely to click off the page in favor of visiting a website with a faster load speed.
What are the Benefits of Digital Marketing Services?
While the above services contribute in unique ways to a page's overall rank in the search results pages (SERPs), all serve as important facets of a successful marketing campaign and should never be left out. Moreover, marketing services in general provide many unique benefits. These include the following:
1. Market to a Wider Audience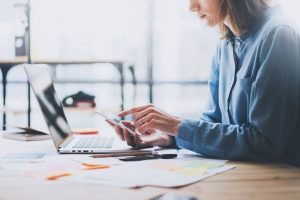 Through digital marketing services, businesses are able to reach a wider audience than they ever could as a brick and mortar store alone. Building a website allows businesses the opportunity to communicate with their target audience in places across the globe for a minimal investment.
Statistics show that 72 percent of marketers believe that branded content is more effective than magazine advertising. An additional 69 percent feel that digital marketing is superior to press release and direct mail. These statistics suggest that digital marketing services, when employed correctly, can be a more powerful and durable tool than traditional marketing.
2. Track Measurable Goals
The internet is full of innovative tools and programs that allow you to accurately measure your company's goals. Creating a digital marketing campaign and connecting it to web analytics software, for example, can give you a better understanding of where your business stands and what you need to do to grow your company. Using web analytics, you can obtain detailed information about how customers are responding to your website in addition to what they like or dislike about it. This can inform you on how to best utilize your digital marketing efforts and help you win more business in the future.
3. Open a Line of Communication
In this day and age, it is easier than ever to stay connected with your target audience. Social media platforms such as Facebook, Twitter, and Instagram make it easy to talk directly to individuals who are interested in buying your products or using your services. Having this level of openness can help your business create a positive reputation while building customer loyalty. These outlets are also more than ideal for informing potential and well-established clients about discounts, added services, and special promotions.
4. Improve Conversion Rates
You may already have a lot of traffic going to your website each day however, you may discover that while people are looking at your content, they may not be clicking on your links. This can be a sign that you have a low conversion rate, meaning that considering the amount of traffic you're getting, you're likely not making enough sales. Digital marketing services can significantly improve lead conversion rates. Having a highly functional and aesthetically pleasing website with engaging content can make a dramatic difference in your conversions. Digital marketing services can also build landing pages (pages designed to convert business) with effective Calls to Action (CTA's), which can also play a heavy role in acquiring new clients.
5. Connect with Mobile Users
Studies have found than approximately 82 percent of mobile device users use their smartphones to research possible in-store purchases. Likewise, an estimated 33 percent of mobile users have gone onto purchase a product from a different brand than what they intended to buy when the product was recommended online. Therefore, being able to connect with mobile users (and solicit their reviews) is critical to your business' success. Digital marketing services can assist you in connecting with mobile users in a variety of ways, including building a mobile-friendly site to improve user experience when customers are browsing on their mobile devices.
Contact an Experienced Digital Marketing Agency
The world of marketing has quickly shifted from conventional techniques like television advertisements and billboards to more innovative methods like website design and content marketing. Knowing which strategies to use for your business and how to implement them is crucial to your long-term success. A digital marketing agency is your most experienced source for professional digital marketing services. With the help of an expert digital marketing professional, you can transform your business' online presence through the use of various tools and resources. Contact a digital marketing agency today to learn more about digital marketing services and to schedule a consultation.