Few businesses realize that the way they construct their website and online content can be a marketing tool in and of itself. Through SEO, or search engine optimization, you and your marketing team can create a website and pages that are easy to spot in online search results (generally on the first page). Since most web users do not click past the first page of results (only 5% of search traffic beyond page 1), this method of marketing is among the most powerful. In this post, learn more about SEO and how you can incorporate it into your own marketing efforts so you can finally answer the question, "how does seo work?".
Dissecting Search Engine Algorithms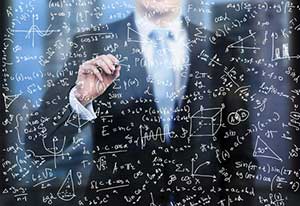 Search engine optimization is the marketer's answer to search engine algorithms. Every time someone performs a web search, these algorithms rank websites based on their relevance and likelihood to contain useful information, with the best matches at the top. Search engines like Google are then able to scan all of the information on a website to make these decisions through software robots called 'crawlers'. These bots collect information on websites, then deliver it back to the search engine algorithm to help it rank sites. By aligning specific words or phrases on your website and in your website content with common searches on the web, you can effectively get the crawlers' attention and substantially improve your odds of ranking higher.
Visibility Through Words
Content marketing is one of the most effective forms of SEO. Content consists of blog posts, FAQs, and other web pages that potential customers might find interesting or useful. Within this content, you'll place keywords that correspond to search words or phrases that a potential customer might use in a search engine to find your products or services. Crawlers will find these keywords and, if they deem your web page relevant, deliver it to viewers in the form of search results. What's more, if your content truly is relevant to their needs, web users will begin to see your company as a reputable and knowledgeable one, greatly increasing their chances of doing business with you.

Still not convinced? Learn more about why content marketing is important.
Help Crawlers With Structured Coding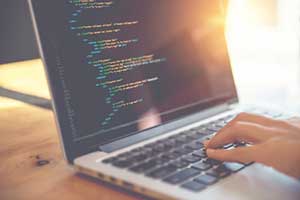 Your website contains vital information, like your company's contact info or upcoming events. With structured HTML, web crawlers can find and display this information more quickly. There are several tools to help you incorporate this HTML code into your website. The easiest to use allow you to upload and tag portions of web pages with relevant titles, then convert those tags into code that you can insert into your website. This code acts as a signpost and helps direct crawlers to each section.
Pitching Your Website To Searchers
The meta description of your website is the small snippet of information that appears under the link on a page of search engine results. This snippet immediately tells readers what they can expect to find on your website. By utilizing your meta-descriptions for all of your website's pages, and incorporating relevant keywords into those descriptions, you can increase your chances that those pages will rank in the search results. Moreover, because the descriptions communicate to searchers that your site contains the information they need, web users will be more inclined to click them if they match what they are looking for.

Pictures Through Words
Alt text works in a similar way to meta-descriptions. If the photos on your website can't be displayed for some reason, the alt text will be shown instead. This text, like meta descriptions, can also contain relevant keywords that will help your website rank in the search results. Not only does alt text tell people what they might be missing while viewing your website, it represents another opportunity for crawlers to understand what your site is about and if they should display it in the search results.
Even More Reasons To Perform SEO
In addition to helping you rank higher in search results, SEO brings several other benefits. Appearing higher in the search results brings additional brand visibility, helping users become familiar with your brand and making them think of you first when they need the products, services or information you offer.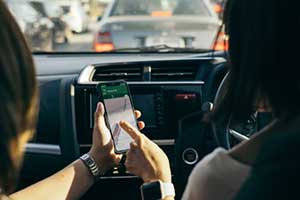 SEO also helps you capture your local audience. By using SEO keywords that include your service area or city, you can more easily connect with people who are looking for businesses like yours while they are out and about, or who prefer to shop local. This can help you establish a personal relationship with your clients that larger businesses simply cannot.
As you update your website to match the latest search words and terms, you'll also be creating a site that directly addresses potential clients' needs. People are more likely to begin considering your company a leader within its field if they find that it seems to understand their needs, helping them trust your guidance and products and converting them into long term clients.
Working With An SEO Agency
Contact 321 Web Marketing for more information about SEO marketing and how you can use it as part of your marketing efforts. 321 specializes in local SEO but can assist companies of any size and in any location capture their target audience. 321 also offers free consultations to better understand your needs and to give each client a truly-customized marketing strategy that aligns with their marketing goals.