At the beginning of September, Google announced its intention to move towards a more secure web. In the past, website addresses beginning with 'http' were marked by Chrome (Google's browser) as neutral. This meant that a user visiting to a website with a domain that begins with 'http' was guided to feel relatively safe by Google when visiting the page. The site in question was marked with a neutral sign that was meant to communicate the domain's security was 'fine', if not superb.
According to their recent announcement month, Google will begin displaying a noticeable 'not secure' warning to visitors on http websites. This decision has far-reaching implications for online consumers and businesses alike. A user browsing a site that Google says is not secure is much more likely to exit, or 'bounce', from the site due to a feeling of lowered credibility. This means that any businesses who have not converted their site to 'https' may experience substantial losses in general traffic and a serious uptick in their bounce rate. Eroding brand credibility and trust leads to lower traffic, in turn causing fewer conversions and lower profits.
But before examining the impacts of the announcement, you may wonder: what exactly is 'http' and 'https', and why is it such a big deal?
What is HTTP?
'Http' is an abbreviation for Hyper-text Transfer Protocol. This protocol is the procedure used to transfer information over the internet and functions by responding to a request. Http has been used to carry messages from a client to a server since 1990.
Http was the original method used for communicating over a network. However, http gave way to https as internet security came into the global spotlight in the late 2000's. When a site is created using http, the information is not encrypted. This does not mean that every site noted as http will actually contain malware, but the risks are much higher for users when compared to a site built with https.
What is HTTPS?
'Https' is the same as http with an important addition: the 's', which means 'secure'. When information is sent over 'http', there is a possibility that it can be intercepted by a third party. 'Https' removes this danger by ensuring that the information being sent is encrypted so that it can't be intercepted and leveraged for malicious purposes.
Traditional Use of HTTPS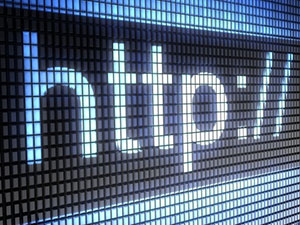 Anyone who shops online will have encountered an https page when they're about to input their payment details. Traditionally, it is most common to see https on any website that deals with sensitive information. If you do your banking online, your login and account details will all be communicated using https—if not, it might be time to switch bankers!
Similarly, if you're on any site that requires payment using a credit card, 'https' will be used to ensure no one exploits your credit card information. Credit cards are a major concern because there typically is no requirement to verify identification online, so if a third party intercepted any of your personal information it could create any number of risks.
Impact on Businesses Across the Country
This recent announcement by Google that 'http' sites are not secure isn't their first attempt at improving both the security and quality of websites.
For someone browsing the internet, things are generally becoming safer. But what about people who use a website for their business? What is the impact of Google's most recent announcement on their website traffic and conversion rates if their site still uses http?
As the owner of an online business or traditional business with a website, the last thing you want is to be blacklisted by Google. Https became a ranking signal for Google way back in 2014, meaning your site actually ranks higher on search engine results if it's https versus any other variety of digital prefix. The recent announcement regarding the danger of traditional 'http' sites is simply another step on the path to internet-wide security. Google's end goal is to make the entire internet https: an ambitious feat, but the company has the resources and clout to do so.
Get with the Times: HTTPS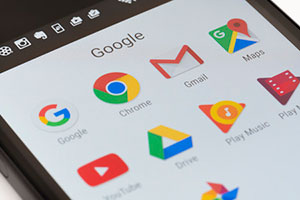 Chrome isn't the only browser that is becoming more strict about 'http' sites. Particularly in recent years, where Google leads, other browsers follow. Mozilla Firefox is another popular browsing tool that tightened its reins on http when it published a post on its security blog called 'Communicating the Dangers of Non-Secure HTTP' back in January. No matter which is your browser of choice, http is quickly becoming the black sheep of the online community.
If you haven't already, it's time to ensure your website complies with the 'http' announcement by converting to 'https'. An outdated security measure harms your business's credibility and brand. Internet users value their privacy and security, so your business will suffer greatly if you choose to remain an 'http' site.
If you're only in the beginning stages of a new business and don't have a website yet, you're in an enviable position. It's much easier to start from scratch than convert an 'http' site to an 'https' one.
321 Web Marketing
While tasteful web design and great functionality are important for your site, it's equally important to make sure your site is built the right way and is secure. Here at 321 Web Marketing, we specialize in getting our clients on Google's good side. In fact, Google loves our clients because we know Google's algorithms and ranking signals inside and out. Although you may not be aware, Google has announced a variety of serious shifts regarding links, keywords, advertising, and quality content over the years.
All 321 websites come with https from Day 1—even with our most basic development packages. Our sites and marketing strategies are designed to drive leads, and it's absolutely crucial that customers come away from your website with feeling of trust for your brand. It's one thing to make a good quality site that generates traffic: our expertise lies in making sure that traffic converts into actual profit and growth for your business. Contact us today to find out more about how to create a secure 'https' site so that your online business will continue to thrive!