As a growing business, you are likely always on the lookout for new ways to generate leads and drive sales. Inbound and outbound marketing are two highly effective ways to attract customers to your company through a variety of effective techniques and digital strategies. Each type has their own unique set of pros and cons, and many businesses choose to use both employ both strategies. Take a closer look at inbound vs. outbound marketing and the benefits and differences between the two in this guide.
What Is Inbound Marketing?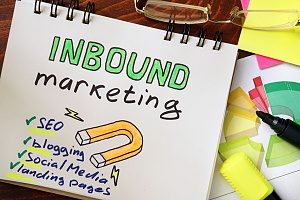 Inbound marketing is based on the idea that it is more effective to draw potential customers in by adding value, rather than outwardly pushing a brand, product or service onto them in the hope that they will buy from you. Thus, inbound marketing focuses on attracting customers by generating helpful, engaging, and relevant content that is aligned with your customers' interests. The goal of inbound marketing is to add value to your customers' in every moment where they interact with your brand. In addition to building brand recognition and loyalty, inbound marketing educates and informs your readers as they discover more about your organization's products, services and culture.
Inbound marketing can also connect you with your target audience in a number of ways, such as through social media, search engines, videos, and blogs. Unlike outbound marketing that focuses on old school techniques like spamming readers and displaying ads, inbound marketing focuses on creating quality content that attracts people to your brand and products by choice.
Benefits Of Inbound Marketing Include
Increases brand awareness and visibility
Boosts credibility and trust
Educates prospects in a digital medium
Generates quality traffic and leads
Creates great returns in nearly any economy
Leads to higher customer satisfaction
Maintains measurable ROI and metrics
What exactly makes inbound marketing so effective? Consider how modern web users look for information: People now search for businesses before they do business with them. They want to learn about the products and services before they buy them. Most importantly today's consumers want to develop a personalized relationship with the companies they do business with. This can be achieved through social media marketing(another form of inbound marketing) with popular platforms like Facebook, Twitter, and Pinterest. These platforms allow for direct communication with your target audience making it easy to create authentic relationships and deliver exceptional customer service. As buyers now have more control over the buying cycle, it is vital that you change how you approach your buyers to ensure that you are able to meet their expectations.
Not sure if inbound marketing is right for your business? Ask yourself these 3 questions:
Do you use your website to sell your products or services?
Does your target audience use the internet to learn about topics or conduct research on industry-related subject matter?
If your target audience knew more about you or your services would they be more likely to buy from you?
If you answered yes to any of these questions, then inbound marketing is likely a good choice for your business.
What Is Outbound Marketing?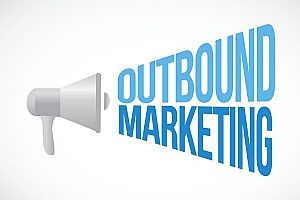 Outbound marketing refers to any type of marketing in which an organization attempts to obstruct potential customer's attention in an attempt to coax them into a sale. Unlike inbound marketing that focuses primary on content development, outbound marketing includes more traditional forms of advertising and marketing, such as radio ads, TV commercials, print advertisements, outbound sales calls, tradeshows, and email spam. The primary goal of outbound marketing is to "interrupt" your target audience and get them to buy. Instead of seeking out customers, outbound marketing relies on finding customers through advertising..
Benefits Of Outbound Marketing Include:
Reaches new customers in your local area
Attracts an older generation of buyers
Provides access to a range of marketing options
Reaches a larger amount of people
Proves useful on a tight deadline
While outbound marketing can still produce results, they are generally more difficult to track then inbound marketing. Many marketers also find outbound marketing to be less profitable. Despite this belief, many organizations continue to spend as much as 90 percent of their marketing budgets on forms of outbound marketing. This is because outbound marketing has the ability to rapidly spread the word to the masses in minimal time If, for example, you were hosting a party in a day or two, you likely do not have time to accumulate an email list for people who want to go, so fliers and pamphlets will have to do. Unfortunately, the receivers of these outbound messages are not always members of the audience you ideally want to target, meaning you might attract the wrong audience, or in the case of our example, invite a bunch of strangers to your party.
With the growth of the internet and use of mobile devices, outbound marketing tactics are becoming few and far between More people want to engage with a brand before they do business with it, and less people are receptive to ads and mail that only interrupts. Thus, outbound marketing can be a helpful tool to reach a large amount of people in a short amount of time (great for businesses that are on a tight deadline). Or for reaching out to older customers who are generally more responsive to tradition marketing methods such as TV and radio ads. Just keep in mind who your target audience is and make the appropriate choice from there.
Schedule A Free Digital Marketing Consultation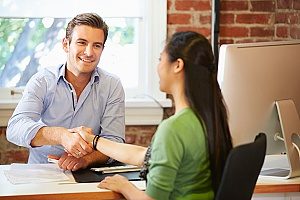 The ultimate fate of your business lies in the hands of your marketing strategy. To ensure that you are successful in your endeavors, it is important that you choose your marketing techniques carefully. As we have seen, inbound and outbound marketing have their own set of pros and cons which make them beneficial for certain types of businesses, markets and audiences. In some cases, businesses can adopt each type of marketing technique to reap the benefits of both, but it is important to consider the differences between the two.
While there are many reasons to experiment with inbound marketing, you may not want to ditch outbound marketing just yet. If your budget allows, try a mix of both. For more information about inbound vs. outbound marketing or to schedule a free digital marketing consultation, contact a professional digital marketing agency today.
UPDATED: April 18, 2019