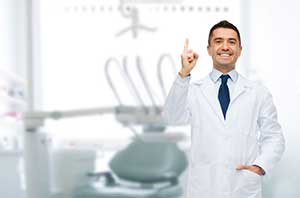 Key performance indicators (KPIs) are a critical tool in digital marketing for dentists. KPIs are measurable goals that your practice can use to determine the best course of action when developing and launching a marketing plan. To be effective, KPIs should be defined, quantifiable, applicable to your business, crucial to achieving your goals, and communicated throughout your marketing department. KPIs are essential to a dental marketing campaign since they define its overall scope and success. Measuring data is important to viewing how successful your dental practice has been due to its marketing efforts.
Important KPIs to Set For Your Dental Marketing Campaign
It is worth noting that KPIs that attempt to measure things over which your efforts will have no impact, such as the number of people who need cavities filled each year, or goals that might make you feel good but have no real impact on your business, should not be considered. However, there are dozens of KPIs that could meet all of these requirements and still not be the right fit for you. While working with a dental marketing agency can help you determine which KPIs are best for your practice, here are a few to consider beforehand.
Sales Growth
If the purpose of your dental marketing campaign is to increase sales for your dental practice, then it is imperative to measure the changes in your sales before and after the campaign has launched. You can do this by simply comparing overall sales at two specific points in time, or you can further segment this to target specific areas of sales, such as the number of new patients receiving braces, to further determine areas for growth. Measuring both the increases and decreases in your sales is essential to the overall growth and long-term success of your practice. Knowing which areas need improvement can help you target clients that need specific dental services you are offering but are not regularly offering.
Cost Per Lead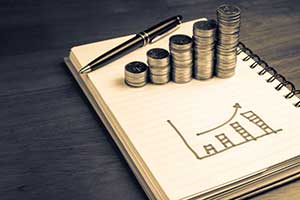 If your dental marketing campaign is effective, it is important to ensure that you can still afford it. Determining how much money your dental practice is spending per each new lead or patient acquired can help you properly budget for the continuation of your marketing efforts. For example, if your practice paid to place an ad on Facebook and only gained a handful of leads as a result, it may not be worth it to continue using this type of marketing. Conversely, an expensive ad that brings your practice significantly more leads may provide enough value to merit repeating.
Unique Website Visitors
Driving website traffic through search engine optimization (SEO) is a popular and effective dental marketing technique. About 81% of consumers do their own research before they make a purchase, and many also do the same before selecting a medical provider. Moreover, your site is a critical source of information for these researchers, and therefore it is important to drive more traffic to your site as a part of your marketing strategy.
Leads or Sales Per Channel
If your practice is targeting a specific demographic or looking to grow your patient list through a particular channel, it is important to measure the number of people who are finding your website or becoming a patient through each marketing channel you have developed. Similar to the cost per lead KPI, this indicator can show which marketing channels are worth continuing to use or which ones need further adjustments. Setting a number of new patients your practice would like to sign on within a specific time frame can be a useful metric for developing future marketing campaigns.
Patient Retention
Acquiring new patients through dental marketing often costs more than keeping a current patient happy. As a result, it is in your best interest to measure how many patients return to your practice each year after making their initial visit. A high rate of customer retention shows that your practice provides more value and benefit to your patients compared to your competitors and provides you with a solid financial base on which to stand while your practice expands.
Growing Through KPIs
While a dental marketing campaign may drive new patients through your doors and more visitors to your website, understanding which strategies are working best and which are not can be the difference between growing a little and expanding significantly. KPIs can help your practice determine how many more clients are needed in order to meet your revenue goals for the year or what type of advertising will be most effective in driving website traffic.
By focusing your dental marketing efforts only on the forms of advertising that have been proven to be the best at helping you reach your goals, your dental practice will save time and money that would have otherwise been spent pursuing ineffective tactics. As a result of your focused dental marketing experts, your patient list can grow substantially in a shorter amount of time.
Working with a Dental Marketing Agency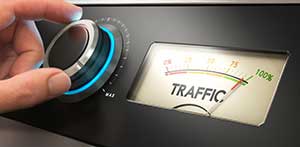 A professional dental marketing agency understands what it takes to create a marketing plan that actually meets your practice's needs. The agency can discuss those needs and set measurable, specific goals in the form of KPIs, as well as adjust those metrics as necessary over the course of your marketing campaign based on its performance and the feasibility of attaining them. 321 Web Marketing is an experienced digital marketing agency that can create customized marketing plans designed to help your dental practice grow. Speak with a digital marketing agency to get more information or to schedule a free digital marketing consultation.
UPDATED: March 28, 2019