Executives require a certain set of skills to be successful in marketing and sales. The right books for executives can help develop and hone these skills. As a leader, it is your responsibility to train and monitor your team, collaborate with staff, create and execute strategies and close the largest deals. Of course, this is easier said than done. As the marketing industry continues to change and evolve, it is essential to keep pace.
Books To Improve Marketing & Sales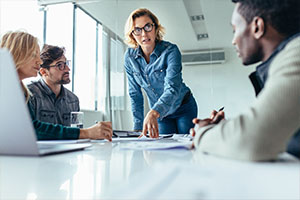 From mastering search engine optimization (SEO) to learning the best practices for product marketing, the following books for executives can provide you with valuable insight and information for improving your marketing and sales departments.
Start With Why
Simon Sinek, author of Start with Why, teaches leaders and organizations how to become great leaders and inspire people. His TED talk based on the book is the third most popular TED video of all time. In Start with Why: How Great Leaders Inspire Everyone to Take Action, Sinek discusses a powerful idea he refers to as 'The Golden Circle.' This concept talks about how all great leaders who have had a major influence in the world think, act and communicate similarly.
It also outlines a framework in which executives can build their organizations, lead movements and inspire others. There are several lessons you should take away after reading this book. First, know why you want to inspire others. Next, get employees excited about what they do. Finally, avoid shady sales tactics because you do not need them when you start with why.
This I Know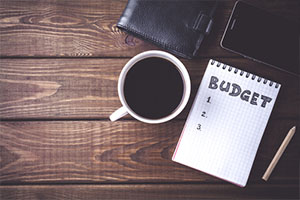 CBC Radio host and advertising veteran Terry O'Reilly shares decades of marketing secrets with businesses on a budget. In This I Know, businesses can gain valuable wisdom regarding marketing strategies, building relationships, securing opportunities, competing for your customers' attention and so much more. O'Reilly has decades of firsthand experience from working for an award-winning advertising production company and knows all the answers to common marketing and sales questions.
This I Know comes down to a few basic understandings. First and foremost, large companies can spend a fortune on marketing. Smaller companies often do not have this luxury. Therefore, these smaller businesses must discover other ways to compete. The book is both entertaining in its storytelling of Terry's career, as well as highly informative through its guidance and overview of marketing and strategy.
Unleash Possible
Unleash Possible: A Marketing Playbook that Drives Sales is a workbook-style how-to guide designed to help businesses achieve rapid growth in their marketing efforts, even in complex selling environments. The manual for B2B marketers aims to help marketers become a trusted source in which sales teams can turn to, modify the way marketing is done to better serve buyers and to increase revenue and profitability.
Author and revenue catalyst Samantha Stone is a marketing expert, speaker, persona coach and consultant who assists organizations that have complex selling processes. Unleash Possible provides businesses with innovative solutions that marketers can use to identify their market, better understand their customers and create actionable steps that will drive success. The book is straightforward, inspiring and offers tons of practical wisdom.
Hacking Growth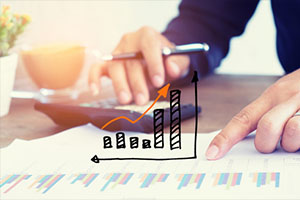 Hacking Growth by Sean Ellis and Morgan Brown is the ultimate playbook for executives looking to step up their marketing and sales game. As one of the most popular business methodologies on the market, Hacking Growth delivers accessible and practical information to help teams and companies in all industries grow using smart marketing strategies. Ellis began the growth hacker movement in 2010 and has since helped countless companies start a growth program in their own companies.
The book walks companies through the process of creating and executing a custom-made growth hacking strategy. Hacking Growth also takes readers behind the scenes of some of the fastest-growing companies in the world, such as Uber, Facebook, Airbnb, Pinterest and Dropbox. Learn the secrets that these companies used to grow quickly and beat out their competition. With this information, you can go through the necessary steps to drive growth and achieve success.
Reach Out To A Professional Digital Marketing Agency
As a busy executive, it can be challenging to keep up with new marketing trends and changes in sales strategies. However, it is important to stay updated to prevent the competition from taking your spotlight. While keeping up with industry blogs and news stories can be helpful, there is a better way to take in information. Reading some of the top marketing and sales, these books for executives can help you gain a more in-depth understanding of the industry.
It is also a good idea to work alongside an experienced web marketing agency to help you reach your local online market. The experts at 321 Web Marketing specialize in local SEO, website design and inbound marketing campaigns. To learn more or to get started, schedule a free consultation with 321 Web Marketing today.