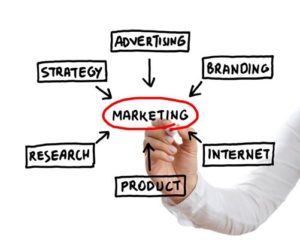 Not all law-firm marketing plans are created alike. The size, customer base, and competition of a firm can all sway the results of any given marketing strategy. Moreover, what many small law firms do not realize is how much their size and scale can affect their campaign. Large law firms that have national reach can afford to create broad (advertising-focused) campaigns that apply to people across the country. For smaller firms that have a limited budget, staying close to home can be a huge help.
Local search engine optimization, or SEO, allows you to target the specific geographic area where your law firm resides, enabling you to exclusively focus your marketing efforts targeting local clients.
How To Create A Small Law Firm Marketing Strategy
For small law firms looking to expand, it is quite simply a no-brainer…a clear and efficient way to maximize your reach and grow your business. Read more about how to implement a small law firm marketing strategy so you can take advantage of this unique marketing opportunity for your law firm.
1. Target Local Keywords
Local keywords are the foundation of any successful local SEO strategy. Keywords help search engines find your website more easily. When a web user types a phrase into a search bar, the engine collects web pages that contain the same or similar words and displays them in the search results (that is how search engines work). Local keywords allow your content and website to show up in the search results when potential clients search for insurance content, questions or services, in your geographic area. To ensure that your web pages show up for these searches, it is important to use keywords like the name of your city or geographic region, as these are the terms that people will likely search for when searching for local law firm information.

In addition, when your web page is displayed on a list of search results, web users will see the title and meta description (the short description of the link under the page title). This can help web users understand what they will find on the page when they click on the link. Including local keywords in this information can easily show users that your law firm is located in their area. It also helps further boost your search rankings because search engines are more prone to rank pages that have meta-descriptions that reflect the words being searched.

2. Create Location-Specific Content
Your law firm website should be full of informative content about your services, frequently-asked questions, biographies of your attorneys, and information about the legal industry. This content shows readers that your law firm has a great deal of expertise and helps them become familiar with how your firm handles cases. For (local) small law firm marketing, connecting that content to the local landscape is important.
Each city in which you operate should have its own landing page describing your law firm's involvement in the community, a map with contact information for your offices, and the services (and attorneys) provided at each office. Anchoring your content to your location by using those relevant local keywords (see above) also increases the likelihood that people in your area will find your website and its content, as well as helps demonstrate how your firm is focused on your local audience.
3. Include Online Citations
The next step is to ensure that your law firm's name, address, phone number, and website are listed prominently throughout your website, social media pages, and other online directories (like Yelp). This content, specifically known as online citations, tell people where to find your firm and how to get in touch.
It is important to ensure that your citations are accurate and consistent across all pages and mentions of your firm. Inaccurate citations lead to confusion and a lack of trust, particularly if it is difficult to call the correct number or find the right address. Search engines also consider consistency and accuracy to be characteristic of trustworthiness for SEO as well, so having the right citations can help increase those ever-important search result page-rankings. Periodically check your citations to ensure that they are accurate, and get in touch with a site administrator (or web marketer) to fix any errors you may find.
4. Manage Online Reviews
Online reviews can be intimidating for many businesses. While a positive one can be a wonderful experience, even slightly negative reviews may cause concern. Despite the worry, managing your online reviews is a key component of small law firm marketing strategy. Reviews not only show you and other potential clients what other people think of your law firm–they also show how your law firm handles itself. By responding to negative reviews responsibly, you can show people that your firm is a professional organization that is committed to maintaining its relationships. Moreover, because search engines tend to rank sites higher if they have a high number of credible, high-quality reviews, encouraging clients to leave reviews regardless of their experience will generally help rather than hinder your firm's online reputation.
5. Generate Backlinks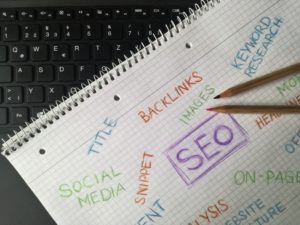 Relying solely on producing quality content to improve your search engine rankings is difficult, especially if you are a small law firm. Fortunately, ranking high in the search results does not have to be completely done yourself. Backlinks are web-links that other industry-relevant websites include in their own website content and pages that link back to your site. This is like an endorsement of your services from a friend or colleague, however online. From a search engine perspective, backlinks provide a literal credibility boost, revealing that your site is likely reliable based on having a recommendation from a trusted source. This can significantly improve your search engine rankings (as well as increase your online exposure) with little to no effort on your part.
Backlinks can be created in a variety of ways, from encouraging other lawyers and industry-relevant websites to 'guest post' on their blogs, asking nearby organizations to link to your site when possible, or creating media attention ('buzz') with outreach marketing.
Work With A Professional Small Law Firm Marketing Agency
Ready to get started on your small law firm marketing strategy? 321 Web Marketing can help. Specializing in helping small law firms develop marketing plans that are customized to meet their needs, 321 prides itself on creating the most comprehensive and effective marketing services for law firms. By researching each client's geographic area, competition, ideal audience, and more, 321 will determine the most effective strategies for your small law firm marketing campaign. Moreover, by consistently monitoring the results of each campaign, the agency aims to provide its clients with an ever expanding flow of clients within 6 months or less of campaign launch.
Speak to the small law firm marketing experts at 321 Web Marketing today for more information and to schedule a free law firm marketing consultation!
Schedule A Law Firm Marketing Consultation
Related Articles:
UPDATED: May 9, 2019