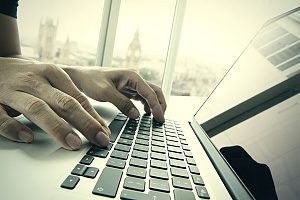 Backlinks are an essential component of search engine optimization (SEO) and a vital part of a website's performance. If you are new to SEO, you may have heard a variety of terms such as "backlinks," "link building," and "internal and external links." In short, a backlink is a link that points from a domain back to your website. Also referred to as incoming links, backlinks create a connection by using external links. The more external backlinks you build from authoritative sites with a high domain authority, the more of a positive effect that it has on your website's search visibility and ranking.
Importance of Backlinks
Backlinks are very important to the visitors of your website. When reading content, a backlink can provide the reader with more information that relates to the topic at hand. For example, if someone is reading an article on "how to fix a roof leak," they may find a backlink that links to information about a repair product referenced in the article. In this case, the backlink provides an alternative source of information that the reader may want to click on to learn more about the product they can potentially use to fix their roof.
In addition, backlinks are equally as important to the search engines as they help search engine crawlers, or "spiders," determine how relevant and authoritative your website is in regard to the topic you are trying to rank for. If multiple sites link to one specific page, it tells the search engines that the content is worth linking to and should rank higher in search engine results pages (SERPs). In previous years, the number of backlinks you had was exclusively to showcase your site's popularity. However, due to changes in the search engine algorithms, there are other factors that help determine ranking, including the quality of links, rather than quantity. Therefore, a backlink from Angie's List would carry more weight in terms of boosting your SERP ranks than a blog that is only visited once or twice a month.
Good vs. Bad Backlinks
Not all backlinks are good. A 'good' backlink is one that comes from a relevant and authoritative domain from the same or a related niche. If a website has a high domain authority and is based on a topic that is similar to your own, the backlink is considered good. The search engines want to see backlinks from high-quality sites that are associated with the outbound link. If a website that is completely unrelated to your topic links to your site, it is not considered to be as valuable.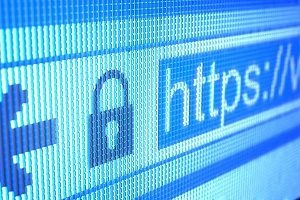 A 'bad' backlink typically comes from an untrusted or unrelated source. In some cases, these sources are just spam sites that only include backlinks. The search engines frown upon bad backlinks and may even penalize websites that use these tactics. Bad backlinks are considered to be spam and can cause significant harm to your domain. Although it reduces the number of backlinks you have in total, it is best to remove 'bad' links to improve your SEO efforts and place in the rankings. Remember that the more people that click on a link and remain on the page, the better quality the link is most of the time. Ensure that you only link to sites that you would want to receive backlinks from.
Effects of Good Backlinks
It is important to have high-quality backlinks from authoritative sites if you wish to steadily grow your website traffic. The effects of building quality backlinks are plentiful, starting with your ranking in the SERPs. By linking to trustworthy sites and in addition to receiving links, backlinking can naturally increase your rank depending on the domain authorities of the sites. Backlinks can also help crawlers discover your website faster, resulting in speedy indexing. This is especially important for new websites as you want people to discover your website just as much as you want the search engines to index it (to make your site become discoverable).
Another major advantage of having quality backlinks is the ability to gain referral traffic. Instead of finding your website directly in the search engines, backlinks allow web users to go to your website from another similar site. With referral traffic, your audience is usually interested in the information you offer before clicking on your site, resulting in a low bounce rate. As links are viewable to web users as well as search engines, backlinks can also be used for branding purposes. Building links on authoritative sites creates trust between you and your target audience. The more quality links you have, the more familiar and comfortable people will become with your brand.
How to Acquire Backlinks
There are numerous ways that businesses can acquire backlinks. Start off by writing amazing content for your website. If you publish interesting and engaging articles or blogs, other sites will naturally link to them. There are various types of content you can write ranging from top-ten lists to detailed tutorials. Another effective way to build backlinks is by guest posting. Guest posting is usually free and can ensure a quality link back to your website. You may also want to try submitting your site to web directories to get backlinks. However, you want to avoid automatic direct submission websites as these can make your site appear as spam.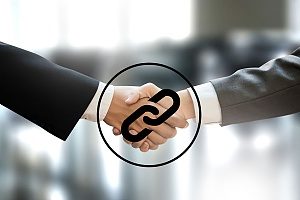 While external links are important, you do not want to forget about internal links. Interlinking on your website is a great way to enrich user experience and create a good linking structure. Internal links allow users to more easily navigate your website and find articles and blogs that they may otherwise pass by. Remember that articles and blogs are not the only way to share information. You can also create backlinks through other types of information, such as videos, photos, or infographics. In fact, infographics have quickly become a popular way to create valuable backlinks as they are easy to understand and share.
Learn More About Backlinks
While building backlinks is an effective way to reach your target audience and grow your business, it can be very difficult to achieve without the right strategy and tools. To ensure that you are gaining quality backlinks and steering clear of 'bad' ones, allow 321 Web Marketing to conduct backlinking on your company's behalf. Our digital marketing staff can walk you through the necessary steps to build solid internal and external backlinks needed for a structurally sound website. For more information about SEO or how to successfully acquire good backlinks, contact 321 Web Marketing today.
UPDATED: May 1, 2019