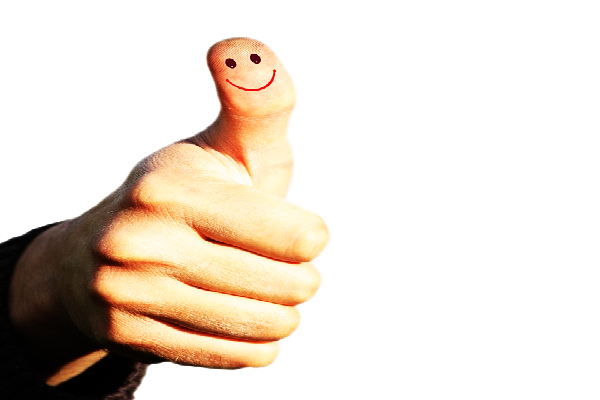 Recent research has shown that close to 80% of consumers trust online reviews. That's a majority of possible customers who think reading reviews are essential to the pre-buying process. Yet, many small businesses make the mistake of dismissing the importance of online reviews, putting all their time into traditional marketing and ignoring the popularity booster right in front of them.  Gathering reviews is an essential part to building trust in your brand and plays a key role in search engine optimization (SEO).
Are online reviews really that important?
Once, acceptance of goods and services followed by payment meant a transaction was complete. Customers could be dissatisfied, but negative word-of-mouth only went so far. However, online reviews have changed the game entirely. Now, one complaint can be seen by every possible customer that considers your products or services. Viruses, scams and fraudulent activity have made the average consumer distrustful. Website comments, rating systems, directory listings, social sites, and forums are an easy way to share experiences and and allow users to make informed choices.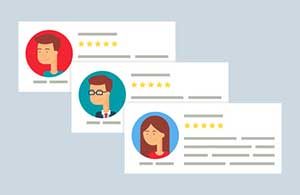 A 2013 survey by BrightLocal asked users about local business reviews. For local businesses, 85% of responders took the time to read online reviews. This matches with a 2012 Nielsen Report that placed consumer opinion second only to customer recommendations, with 70% of people trusting consumer opinions online.
These days, a good reputation is just as important as good work. If the majority votes you down, why should a new customer give you a try? If nobody reviews, why should would they waste time with an unpopular service.
Why do consumers give reviews?
Just as many people want to learn from others, many reviewers want to teach other or, in some cases, warn others. This can be out of altruism. They want to share their experiences in order to help people. Realizing you've been disappointed or cheated is a horrible experience and some truly want to prevent such a thing from happening.
Other reviewers are angry. They have been disappointed or cheated. Companies have likely not addressed their complaints or companies have considered the complaints only to later dismiss them. They want to vent. More, they want the company to acknowledge them. Studies show that at least 60% of reviewers expect a response. These type of reviewers mean to call out companies on their behavior.
Unfortunately, reviews are not always genuine, and some reviewers deliberately damage reputations on behalf of competitors.
How do businesses deal with reviews?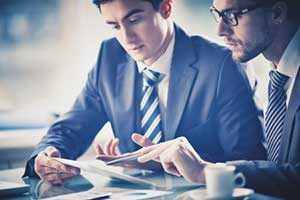 Before online reviews, there were established ways of dealing with customer complaints. The statistics weren't bad for businesses. Only 5% of dissatisfied customers voiced complaints and satisfactory handling could result in a customer retention rate of 54-70%. Quick handling could make that rise all the way to 95%. During this online era, the statistics are still kind to businesses, and they can retain customer loyalty by handling dissatisfaction quickly and efficiently.
Consumers often go public with their complaints because they can't handle it privately. They want the company to pay attention. An easy way to address this problem is for businesses to let customer know that they are willing to listen and address complaints.
Display contact information in the form of email addresses or phone numbers.
Direct customers to relevant departments so that complaints are handled correctly.
Display comment cards for your business.
Monitor phone messages and email accounts so that 'unanswered' or 'did not respond' do not become further complaints.
If customers do resort to bad reviews, respond to them quickly and appropriately. Publically showing your concern and willingness to assist customers is a good thing. If you are able to correct any issues, you can not only keep that customer but also gain more with your excellent customer service.
If nothing can be done or nothing is handled, don't panic. Even bad reviews raise awareness of your business. Negativity can also convince consumers that a company is not 'too good to be true', and may inspire more trust. Also, smart consumers consider multiple opinions when shopping. There will be other chances to leave behind satisfied reviewers.
Are there any methods to attracting reviewers?
Reviews are effective marketing tools. If you want them, you just need to ask for them. Few people review everything they buy. More commonly, companies send out emails, billing statements, call to actions, and testing offers that are all asking for reviews.
Consumers trust genuine reviews of products and services. Take advantage of that consumer trust and embrace transparency by making reviews part of marketing campaigns.
How we can help you
321 Web Marketing is a full-service internet marketing firm which provides web-design, SEO and content writing services.  321 Web Marketing's strategic marketing blog frequently touches upon useful items to know for anyone considering investing in internet marketing.  Have a question?  Let us know and we will be sure to get you an answer, thanks for reading!
Check out this Marketing Blog Directory or Blogs Directory