As a business owner, you know the importance of having a professional website where online users can go to find information about your company and the products and services you offer. However, creating a website that stands out from the competition is no easy feat. With more consumers moving towards the use of mobile devices rather than traditional desktops and laptops, having a responsive web design is more important now than ever.
According to Statista, mobile devices accounted for 48.2 percent of all website traffic worldwide as of November 2018. With nearly half of all web traffic coming from mobile users, having a responsive website is not only beneficial but essential. Based on an infographic published on SocPub, 57 percent of web users say that they will not recommend a business that has a poorly designed mobile site. As websites appear differently based on the device a user is viewing it on, websites need to be responsive across all devices so that they function properly and are aesthetically pleasing to users.
Developing A Responsive Website
Now that you understand why having a mobile-friendly site is important, lets focus on the basics of developing a responsive website. What is responsive web design, exactly? Responsive web design is an approach to web design that allows web pages to render well on different devices, windows, and screen sizes. This means having a website that looks and functions properly on desktops, laptops, smartphones, tablets, and any other internet-enabled device. To achieve a responsive site, a mix of flexible layouts and grids, as well as the use of intelligent CSS media queries must be used so that the website instantly accommodates to users based on their screen's resolution, image size, and other factors.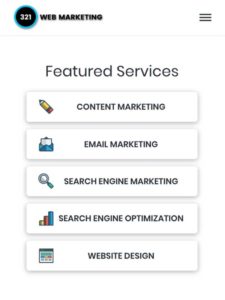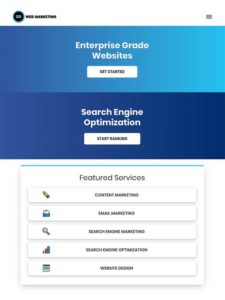 Responsive Web Design and Why You Need It
Responsive web design is a critical tool for any business that has a digital presence. When a traditional "fixed" website is viewed on a desktop computer, you may see three columns and a layout that fits the screen properly. However, when the same website is viewed on a mobile device (and it's not mobile friendly), the layout may become distorted. If the layout does not fit properly, users may be forced to scroll horizontally and some features may be hidden. To prevent these types of issues from occurring, responsive websites use fluid grids which allow page elements to be sized based on proportions rather than pixels.

For example, if a website had three columns and you viewed it on a mobile device, it would still have three columns but they would be proportioned to fit the smaller screen. Images are resized in the same way.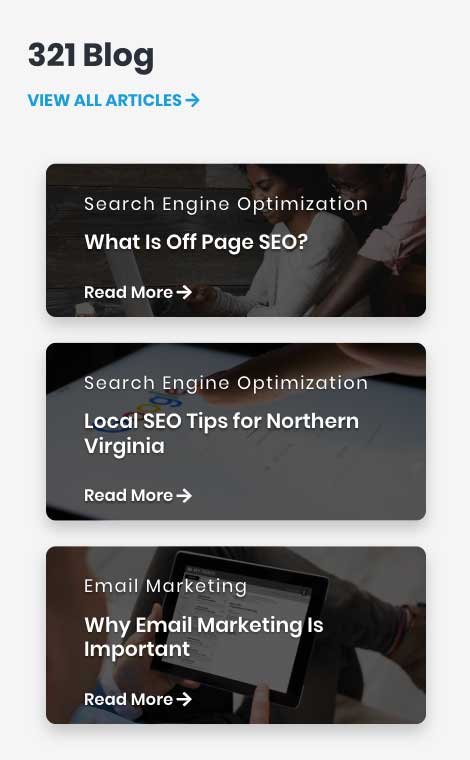 Keep in mind that mobile sites are often built differently to prevent overcrowding. Mobile websites tend to be simpler than desktop-based sites and have fewer buttons, graphics, and text to prevent the site from looking too "busy." Having fewer graphics also allows the website to load and perform more efficiently.
Benefits Of A Responsive Website
A responsive website can help optimize a user's browsing experience and increase the likelihood of users returning to your website. It can also boost your reach to mobile and tablet audiences. Here is a look at some of the other top benefits of a responsive design.
Easy Navigation
Responsive web design allows users to easily navigate and interact with a website regardless of what device the site is being viewed on. Typically, users who search online for a website that has a designated mobile site will be instantly re-directed to the mobile site to ensure a more satisfying viewing experience.
Low Bounce Rate
Having a responsive website significantly increase the likelihood of users staying on your website and returning to the site. Mobile users want to use sites that are easy to navigate, are not overly crowded, and have simple layouts that make it easy to find the information they are looking for in just a few moments.
High Conversion
Businesses that maintain a responsive website often find ample opportunities to increase sales and conversion rates. A consistent user experience and CTAs that are readily available can have a positive impact on conversation rates as users become more familiar with your site and navigation across all devices.
Higher Search Ranking
Research has shown that businesses that have a responsive website are more likely to have a higher ranking in the search results compared to their competitors who do not have a responsive website. By using a solid search engine optimization (SEO) strategy, businesses can hold a spot at the top of the SERPs.
How 321 Web Marketing Can Help
While responsive web design is important for the long-term growth and success of your company, many business owners do not know where to start. Fortunately, help is available. The experienced website developers at 321 Web Marketing have many years of experience designing and developing responsive websites that convert more leads and rank high in the search engines. Contact 321 Web Marketing today to get started!