Free website builders like Wix and Squarespace are certainly enticing to small businesses. While an online presence is essential today, not all startups feel that they have the funds to create a functional website from scratch or to hire an outside company for the job. Budgeting for these expenses is worth it, though.
Why To Avoid Free Website Builders
By using a free website builder, you severely limit your SEO ranking potential, making it difficult for you to market your business and begin boosting sales. Here's why a free website builder is usually not the right answer and where to look for web hosting services instead.
Problems With Shared Servers
When you choose a free website builder, you may not realize that you're also choosing to share a server with hundreds of other people also looking for a great deal. This means that your bandwidth is severely limited, making your web pages load more slowly as people try to access other sites on your server. The more traffic you — and your virtual neighbors — get, the slower loading times and rendering you'll face.
Users Expect Information Quickly
Slow load times are a serious problem for any website looking to increase traffic and boost sales. In the beginning stages of your company's growth, you'll want as much attention on your webpage as possible to help you land new clients or customers, and a slow page is almost guaranteed to drive people away. In fact, research shows that most people expect a page to load within two to three seconds, and that 40 percent of them will click away if loading takes any longer. That's a lot of potential revenue to be sacrificing in the name of saving a few hundred dollars.

Slow Load Time, Slow Ranking Growth
In addition to driving potential customers away, slow load times can seriously impact your search engine optimization, or SEO, rankings. Google's web crawlers only have so much time to index a page, meaning that slow-loading pages may never actually be identified and ranked. Page speed is also important in creating a good user experience, which Google also values. Having a faster-loading webpage helps Google find your page and consider it a valuable one for web users.
Security Vulnerability
Finally, shared servers leave you vulnerable to hacking and other security breaches. Because a shared server is already full of other websites and information, its security systems can often be lacking. To fully protect your information, building a website on a private server is a smart decision.

Unfriendly SEO Coding Structures
SEO is often used in more than just the content of your blog posts or service pages. It's also embedded in the code of the website and its metadata, tags, and other hidden elements. Most free website builders, however, don't allow users to update or change the headers, alt text, or meta descriptions on their pages. This negatively impacts your SEO and rankings. Instead, you'll need to install pre-built widgets to increase functionality; however, these pieces are not coded with best SEO practices in mind either, making the site run even slower thanks to the added integrations.
Learn more about why on-page SEO is vital to the success of your SEO campaign.
Lack of Site Ownership
The lack of site ownership presents another difficulty for businesses that eventually expand and want to improve their online presence as a result. On a shared server, you're unable to migrate the database containing all of your site information because that database ultimately belongs to the website building platform. This means that the site may need to be rebuilt from scratch in order to change it, costing you additional time and money that could have otherwise been saved by building your site on a private server.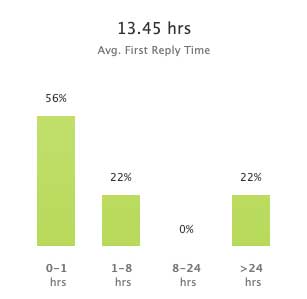 Limited Customer Support
Finally, free website builders provide their customers with limited support. If your site were to go down — which is highly likely thanks to the amount of information stored on each server — your own users would be unable to contact anyone for support. Instead, a member of your own team would likely find themselves on hold with the site builder's customer support department, which may not even be able to resolve the issue for you. Using a free website builder significantly limits your ability to address concerns in a timely manner for both your company and your customers.
Contact Professional Website Builders
Consider working with 321 Web Marketing for your next website build. The digital marketing company has a 99.999% uptime record for its sites and works to ensure that all clients' websites are back online within minutes of an outage. 321 Web Marketing also integrates SEO best practices into each of its websites to encourage higher ranking and drive more customers to their clients' sites. Contact 321 Web Marketing today for a free consultation and to discuss the firm's customized website and SEO integration services.