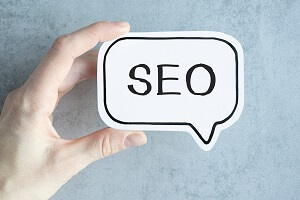 When optimizing your website to attract more potential customers on a national scale, it is necessary to assess the effectiveness of your efforts on an ongoing basis and make adjustments as needed. You will face fierce competition when trying to rank for broader search terms making a solid yet flexible strategy the key to success.
Here is a look at how to gauge the effectiveness of your national SEO campaign and ensure you are getting the most out of your efforts.
Monthly Keyword Ranking Movement
Keyword rankings are at the heart of any successful SEO campaign as these are the words searchers are using to find your brand. Therefore, assessing the keyword rankings of your website is one of the most effective ways to determine the performance of your site in the search engine results.
Aiming for a top result is a worthwhile pursuit with studies showing that websites listed on the first page of Google attract as much as 92% of traffic share. However, some keywords may be too competitive to be worth the time, money and energy it would take to rank for, and you may find that simply moving up the page for those that already rank well is better use of your SEO efforts.
It is also important to keep in mind that ranking on the first page will not count for much if the keyword is not bringing enough of the right type of traffic to convert to sales.
While monitoring your rankings for the keywords you are targeting is the most obvious approach, it is also worthwhile to check the Search Performance tab in your Google Search Console on a regular basis to monitor the queries that have brought people to your site.
You may find keywords you were not expecting to rank for. If they are related to your content, this is something you can use to your advantage and begin to optimize for. If they are unrelated, it may be time to rework some of your content or tags giving the search bots a more accurate picture of what your content is about.
In addition to checking your current rankings for the keywords you are targeting, it is useful to look at the movement of your rankings over a period of time to monitor progress and identify upward and downward trends.
Individual Page Click Through Rate Percentages
Click-through rate, or CTR, is an important metric that shows the number of people who visit your website from the search engine results compared to the number of times the site appears in the list of results.
Just because your page is showing up on the first or second page of results does not mean that users are clicking on it. One page may have a high number of impressions but just a few click-throughs, leading to a low CTR, while another page could have far fewer impressions but a much higher percentage of click-throughs.
The goal is to maximize your CTR; if you are falling short, review SEO titles and meta descriptions, and determine whether they are enticing and informative enough for users to want to view compared to other search results. This can also help you assess whether the page lines up with the intent of people who are searching for the keyword you are targeting.
Growth Of Organic Traffic Over Time
The traffic that comes to your business website from search engines alone is known as organic traffic, and it is a great indicator of your website's performance and online visibility. As your site begins ranking for more keywords related to your service/product offerings, the overall amount of organic traffic should begin to increase as well.
However, the volume of keywords your site ranks for does not necessarily equate to high traffic volume, as the type of keyword and positioning of keywords play a major role in not only organic traffic volume, but organic traffic quality.
Although it requires extra effort to measure the quality of the traffic your site is attracting, this can be incredibly useful in showing you whether your site is drawing visitors in long enough to make a conversion. Pages per visit is a useful metric to explore as clicking from one page to another on your site can be an indication that visitors trust your content and want to learn more about what you have to say. The average visit duration can also tell you a lot about your content and how engaging it is.
Page & CTA Conversions
A high flow of traffic to your site is not going to do much for your business if your visitors are not converting into customers. Although attracting a high volume of new users is always a positive, if only a few of those visitors are converting, it is time to make some changes.
In this case, you may need to make your call to action more convincing, speed up your website, make the checkout process easier, or ensure your contact information is clear and easy for readers to find and use.
Keep in mind that a conversion does not necessarily have to be an actual sale. You may prefer to define it as an action that moves a website visitor further in the buying journey, whether that means creating an account, submitting a form or signing up for a newsletter with their email address. To track conversions, determine which consumer actions you are targeting and add them as goals in Google Analytics to monitor the numbers.
If you want to specifically analyze sales, look at the sales conversion rate, which is the number of sales a service or product page is generating divided by the number of organic visitors to the page. This can help you identify which pages are driving the greatest number of sales and which ones need some improvement. Google Analytics allows you to create a goal and monitor its completion.
Visitor Bounce Rates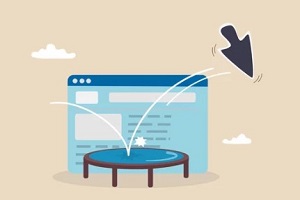 The percentage of users who visit your website but then leave without any interaction on the page is known as your bounce rate. This is one metric where you want a lower number; a high bounce rate means visitors are not finding the information they seek and abandoning your site entirely.
Whether your content does not answer visitors' questions or you have an improperly mapped site structure, bounce rate is something that can be corrected with the right approach. Make sure your content captures the attention of potential customers from the first paragraph, and spruce it up with graphics and other features to make sure it is visually appealing.
Page Speed & Core Web Vitals
Although web pages that are built with high-quality images and engaging videos can help give your users a great experience, these features can also cause pages to load slowly. This can be particularly problematic for those browsing on mobile devices, with Google reporting that 53% of mobile site visitors will leave a page if it takes longer than three seconds to load. Therefore, it is important to find a good balance between great content and quick loading speeds to optimize user experience.
Google offers a PageSpeed Insights tool that can check the core web vitals of web pages on desktop and mobile devices and provide feedback on how they can be improved. This tool analyzes factors such as loading time, the amount of time that passes before a visitor is able to interact with the site page, and the amount of time it takes for the visual elements of the page to remain stable on the screen.
Checking these metrics regularly can help you solve issues before they become a major problem. Although these factors may not appear to have a strong connection to SEO, Google does consider them when ranking your site.
Volume & Quality Of Backlinks
Quality inbound links pointing to your website from other sites with a high domain authority can help establish you as a trustworthy source of information in the eyes of users and search bots alike.
A quality backlink will appear on a reputable referring domain using linked text that occurs naturally in the context of the page. The topic of the referring page should be highly relevant to your page to obtain the greatest benefit. These links can have a strong effect on your ranking.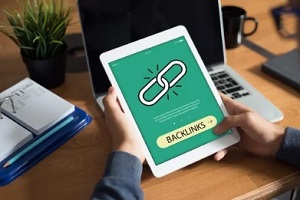 Check the backlinks you have acquired through outreach efforts and guest posting, and make sure they appear to be natural. Do the referring pages have enough content on them to be useful to readers? Are your backlinks relevant to the copy that surrounds them? Are they located in the body content of the page? Is the anchor text woven naturally into the text?
You should also make sure that the anchor text being used to lead to your site varies across websites as pages do not naturally attract a high proportion of links that have exact-match anchor text.
If your anchor text is not varied, it could be interpreted by search engines as part of a link scheme. You may not be able to control all of the anchor text people use to link to you organically, but it is worth varying it when you provide guest posts to other sites.
Give Your National Rankings A Boost With 321 Web Marketing
The right SEO campaign can help your business gain national recognition and attract customers from around the country. However, success depends on the right blend of experience, instincts and insight.
With search engines constantly tweaking their algorithms and new tools regularly entering the market that help measure the effectiveness of SEO campaigns, working with experienced professionals is the best way to meet your goals. Contact the SEO team at 321 Web Marketing today to find out more about how we can help you make an impression on a national scale.