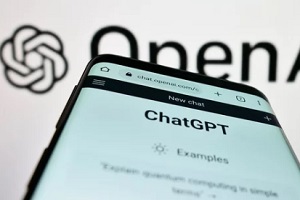 ChatGPT has been attracting a lot of headlines since it launched late last year, and opinions are divided about its utility in marketing. Some believe it can be used to fully automate some aspects of marketing, such as content generation, while others believe that it should be avoided at all costs.
In short, ChatGPT is a language model that is powered by artificial intelligence (AI) and can write human-like responses to text prompts. Users can give it a topic, and it will provide written content about that subject.
While this may seem to be the perfect solution to faster and more cost-effective marketing, there are numerous drawbacks to using this type of software, and its shortcomings are becoming increasingly obvious as more people attempt to adopt this technology.
One of the main problems is the fact that the content it generates, while grammatically flawless, does not generally sound as if it was written by a human. It can be dry and robotic, often making the same point repeatedly.
This makes it particularly unsuitable for blog posts that are intended to be conversational. Its style and lack of spark is not ideal for inspiring engagement among readers and is therefore less likely to garner shares, links from other sites, and other signals to Google that the page deserves a high ranking.
Another problem is the possibility that the content it produces could be inaccurate. AI is not perfect, and there have been many instances of it writing convincingly about something that is simply not true. Its output can contain factual errors and should never be used without thorough vetting and fact-checking from a human being.
Nevertheless, ChatGPT does have some potential when it comes to marketing. While it should never be used in place of human writers to produce content, it can still be a valuable aid in any content marketing strategy. Here is a look at how you can use ChatGPT responsible for marketing.
Use It For Inspiration
One of the biggest obstacles for many content campaigns and writers is coming up with ideas. ChatGPT can be used to generate a list of ideas for posts about a specific topic.
After marketers input questions or topics, the program can provide a list of angles or ideas that might form the basis of a successful blog post for a human writer to draft. It can even determine subjects aligned with your marketing goals that your target audience will be interested in.
Consider It a Starting Point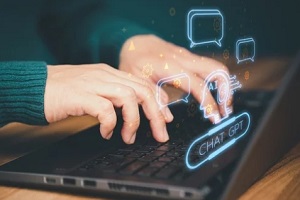 It can also be used to create outlines that can guide content creation, providing writers with a logical structure that ensures all elements the piece needs to address will be covered. This application of the technology is far less affected by some of ChatGPT's drawbacks, such as dull writing and misinformation, because a human will still be writing the bulk of the content.
When used in this manner, ChatGPT can speed up content campaigns and the writing process by allowing writers to simply dive right into the production aspect of their work.
Make Smaller Steps in Marketing More Efficient
While ChatGPT is not appropriate for mass producing content to populate a website, it can have value when it comes to smaller tasks. For example, it can be used for creating short-form content such as social media posts, particularly when an idea needs to be expressed within a certain word or character limit.
This output should always be revised by someone on your marketing team to make it more personal. In addition, it can be useful for generating ideas for compelling email subjects that can make recipients more likely to open your marketing emails.
It can also be prompted to perform tasks such as writing a short promotional email. Likewise, it can help marketers come up with catchy titles for videos, blog posts and other marketing-related content.
Use It to Help Rework Content
Another potential use for ChatGPT in marketing is reworking existing content to get more mileage out of it. For example, it can help modify a blog post originally written for a specific audience to make it more suitable for a different target audience.
It can also help turn it into other formats, such as summarizing an informational post for a marketing email or helping turn it into a script for video marketing.
Personalize Marketing Materials
Marketers can use ChatGPT to help create more personalized marketing material. For example, marketers can segment their audience, such as their email subscribers, according to factors such as purchase history, preferences or demographics. ChatGPT can then be used to create headlines, subject lines and email content that appeals to each specific segment.
Don't Forget to Review and Edit ChatGPT Output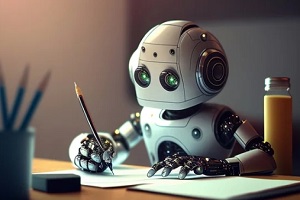 The content produced by ChatGPT should never be copied and pasted onto your website.
If you do use it to generate text for any reason, it should always be carefully reviewed and edited to make sure it is relevant and appropriate for its audience. It should also be fact-checked thoroughly to ensure there are no inaccuracies.
Discuss Your Marketing Goals with 321 Web Marketing
Although ChatGPT can facilitate some marketing-related tasks, marketing still requires considerable human input. It will never replace the extensive understanding of marketing theory and ranking algorithms that can only be gained through experience developing and carrying out successful online marketing campaigns.
At 321 Web Marketing, our team of experts possesses the knowledge, insight and experience needed to create effective marketing strategies that help businesses meet their goals. Contact us today to schedule a consultation.