As digital marketing became a bigger part of business's marketing strategies, many chose to take on the task themselves. However, marketing departments soon became overwhelmed at the speed at which best practices in the area of search engine optimization, or SEO, changed. Now, 34% of small businesses use an external marketing agency for their SEO management needs, according to Clutch, a marketing analysis firm. Through SEO management, these agencies create and monitor all aspects of a company's SEO marketing strategy, making changes as necessary to help their clients achieve their marketing and sales goals. If you choose to hire an external agency for your own SEO management, it may implement some of the following strategies as part of its management plan.
Pre-SEO Management Audit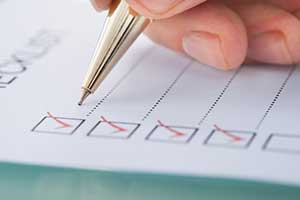 Before outlining a formal strategy, most digital marketing agencies will take the time to get to know your company's current marketing strategy and goals. They'll want to know what you are currently doing in terms of SEO and marketing, and what you'd like to achieve before designing and implementing a new SEO management strategy. This helps ensure that the plan is aligned with your goals and uses the resources available, helping you actually achieve those goals and moving your company forward as quickly as possible.
Developing an Optimized Website
Many companies are familiar with the idea of SEO, which uses keywords embedded in content throughout the site to help search engines find it more easily when web users initiate a query. However, the site can also be optimized through non-verbal methods. Your digital marketing agency will ensure that the website is fast, with high uptimes and near-instant results after a link or button on the site is clicked. Not only does this show your visitors that your business values their time, it also ensures that they stay on the site for long enough to get to know your company. View your website load speed here!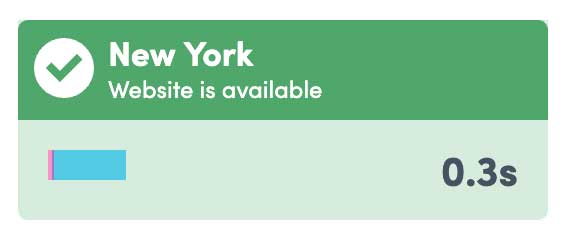 Proper Formatting
It's also important to format the website properly. This includes securing an https domain, which shows that your site is secure and can be trusted to correctly encrypt credit card numbers and other sensitive information visitors might need to leave on it. Your website should be coded well, with no broken links or incorrect code that could slow the site down. Using headings of various sizes helps readers easily skim through the articles to find the information they need and encourages them to spend more time on those sections, rather than on scrolling through to find what they need. Finally, ensure that the images used are clear, un-pixelated, and in easily loadable file sizes for faster browsing.
Structured Navigation
Search engines care about how easy your website is to use. This shows that your site is professional and trustworthy, and that users will likely consider it a high-quality website. By optimizing the formatting of your website, your digital marketing agency is helping increase its search engine results page rankings and garnering more visibility. It also ensures that potential customers have a favorable impression of your company and its ability to help them meet the challenges of a modern world.
Consistent Content
Your content is the most important part of the website. Here, readers will be able to learn more about your business and how it might be able to provide the right products or services for them. This content should be informative and detailed, which will show readers that your company is an expert in its field and a valuable source of information.

After performing keyword research, your digital marketing agency will have a good understanding of what people are searching for when they look for a company in your industry. These words will become the basis of your blog posts, directing readers right to your site when they search for those words or phrases. Posting relevant articles on a consistent basis, either weekly or monthly, shows that your company understands current trends and is prepared to update readers with that information as quickly as possible.
Backlink Building
Building backlinks expands your audience network by placing links to your website on external pages. Search engines see this endorsements as valuable indicators of a website's trustworthiness, so collecting a large and diverse array of backlinks is a useful tactic.

Backlink building is known to be one of the hardest facets of SEO. This is because Google places a strong emphasis on not only the volume of backlinks directed towards your website, but the level of quality of backlinks acquired. Google's algorithm is more likely to rank a website which has 1,000 backlinks from websites that are directly correlated with your industry and have a high domain authority higher than a website that has 10,000 backlinks from websites that seem spammy or have low domain authority.
Remember, Google is trying to provide users with the most accurate results related to their search query. Therefore Google will rank websites higher based on the strongest relevancy to the search query.
Ongoing Maintenance
SEO is a rapidly changing field, with constant updates made to the search engines that use it. These updates can change the value of keywords, the algorithms that pick up on backlinks, and more. It is therefore essential to closely monitor an SEO management campaign and make improvements as necessary, like using new keywords or checking that all links are still working. New blog posts and other content are also important elements of the maintenance process, as they show that your website is a current source of information.
Working with an SEO Management Agency
Speak to 321 Web Marketing for more information about SEO management and to schedule a free consultation about your marketing strategy. 321's experienced team of marketers will work to understand your business's goals and challenges, then create a customized marketing strategy to address them. Your plan could include SEO management, email marketing, social media marketing, and more. The agency monitors all marketing campaigns to ensure their success over time, making adjustments as necessary to provide consistent streams of traffic and new lead generation.