Once a unique way to get the word out about products and services, digital marketing has become essential in our always-on digital world. Most people are spending plenty of time online–an average of 24 hours per week–and digital spaces represent huge audiences. Of course, it takes more than a few Instagram posts to get more online exposure and attention, which is why digital marketing is so essential. With that in mind, consider the following key benefits of digital marketing and find out how it can ensure that your business isn't left behind.
Top Reasons Why Digital Marketing Is Important
With so many people using the web on a daily basis, tapping into digital marketing means that you're showing more people exactly what your business can do for them. The average internet user has at least 5 social media accounts, and most of those people are checking their accounts every day. Reports indicate that social media users spend 37 percent of their time on social sites interacting with branded content. Social media allows you to target your ads to the people who are most likely to appreciate them and make a purchase.
Opportunity For Small Businesses Stand Out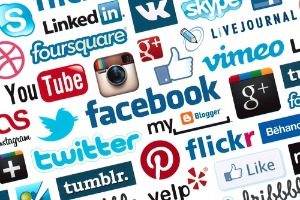 You don't need a huge advertising budget to reach your target audience. Through SEO, or search engine optimization, small businesses can focus their efforts on a specific audience. A professional digital marketing agency can research which words your target audience uses when it searches for products like yours, then insert those keywords into your website's content to help search engines find the site. This process is not an expensive one, showing that a small advertising budget can go a long way.
Targeted Ads To Specific Audiences
When someone sees an ad in a magazine or newspaper, they may or may not be the target audience of that ad. Digital marketing gives you a huge amount of demographic information that you can use to target your ads to a more specific audience. This allows you to show your ads only to those most likely to make a purchase, increasing your customer base and return on advertising investments.
Brand Recognition Through Increased Personalization
No matter how specific your audience, you'll find that there are even more granular segments inside of it. Digital marketing can help you create hyper-personalized messages for each one. For example, if your email list includes a range of ages, and your latest product is geared towards college students, you can create newsletters and announcements tailored specifically to them and their needs.
Digital marketing also allows you to automate and personalize your emails. If you are a restaurant for example, a message containing menu recommendations based on a customer's previous orders can be automated to be sent to them around lunchtime, giving them sufficient motivation at the right time to act. MailChimp's data show that subscribers are 14 percent more likely to open a segmented email and unsubscribe 10 percent less often.
Advanced Analytics For Increased Targeting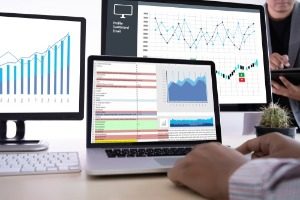 It's almost impossible to find out exactly how well a TV ad performed, but with digital marketing, you'll know whether your viewers saw, interacted with, liked, or shared your ad, as well as whether it led to a sale. You can also use the data to find out what search terms people used to find the ad or which websites directed them to it. Tools like Google Analytics provide you with all of this information and more, making it easier for you to create relevant ads that drive results.
Scaling Up, Pulling Back
Digital marketing scales more easily than any other type of advertising. You can quickly change the number of people who you would like to see your ad, increase or decrease your budget, and instantly see the results. Instead of negotiating with a third party to make it all happen, you can simply call your digital marketing agency and ask for some tweaks. With digital marketing, you are always in control of your investment and reach.
Incredibly High Return On Investment
Thanks to its affordability, digital marketing provides a high return on investment. Email marketing alone can give returns of 3,800 percent(!) — yes, that's $38 back for every $1 you spend. Moreover, content marketing, which can be used to draw interest and entice people to subscribe to your email list, can generate three times the leads for a fraction of the cost of traditional marketing. Social media is another worthy investment, with a Forbes study showing that businesses using social outsell competitors that don't by 78 percent.
Tired of Tradition
When people don't want to see ads, they know how to avoid them. About 20 percent of online users between 16 and 34 years old use an ad blocker, and many more than that won't hesitate to click away from a site full of popups. With digital marketing, you can show your potential customers a little more respect for their time. Instead of bombarding them with ads, digital marketing helps you provide thoughtful content that gives them important information while promoting your business with targeted, relevant and engaging advertising.
Get Mobile, Get Seen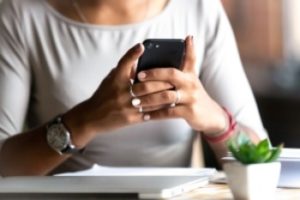 More people than ever spend their online hours on their phone. They'll look at reviews and product information while in store, take and share photos while at an event, and even write reviews while they are out and about. Taking this into consideration, you need to make sure that your content is as beautiful and easily accessible on mobile as it is on a laptop. A digital marketing agency can assist you with this and more, allowing you to use a person's devices' physical location to send relevant alerts, ads, discounts and more!
Start A Digital Marketing Campaign Today!
Ready to leverage the tools that digital marketing provides? Consider enlisting the service of the digital marketing experts at 321 Web Marketing. The agency works with brands of all sizes in all locations to create a customized digital marketing plans that deliver results in 6 months or less! Furthermore, its team of experienced marketers carefully research the best marketing methods and strategies for each client to provide them with highly effective digital marketing support.
Contact 321 Web Marketing Today to find out more!