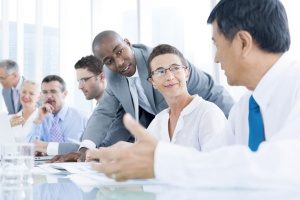 Uptime measures the time that your website is online and available. When your site is 'down,' you are essentially losing business as your customers are not able to reach your website. When encountered by a 404 or Page Not Found error, most internet users will seek services elsewhere, even if that means turning to your competition. So what can you do as a business to ensure that does not happen? You need to keep your website online 100 percent of the time. While this is not always possible, a qualified digital marketing company can provide you with the tools and resources needed to boost your website uptime to near 100 percent.
What Is Website Uptime and Downtime?
Website uptime is the amount of time that a hosting system keeps your website online without it going down for any amount of time. For example, if you had an ideal uptime of 100 percent it would mean you had zero downtime. However, having a 100 percent uptime can be highly difficult to achieve without help from an experienced digital marketing company. As the name suggests, downtime is when a website is not available online. This may occur when there is a system breakdown or crashed server.
What are the Benefits of Website Uptime?
Unless you actively check your website statistics, you might not even realize that your website is down a good percentage of the time. Failure to spot this problem early on can make a big impact on your business, especially if you do all or most of your sales online. When customers cannot see your website, they are not able to send you messages, shop your products, or inquire about your services. They may also become frustrated with the downtime on your site and fail to come back for fear of having a similar experience.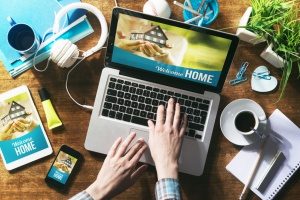 It is not only your customers that see you in a bad light, but it is also the internet as a whole. Even Google, the biggest internet search engine in the world, may see your website as unreliable which can negatively impact your website's rating online. Another problem that website owners may run into is finding a trusted source for statistics. While your hosting company may say that you have a 99.9 percent uptime, this may not always be true. The amount of downtime can also vary among different hosting companies.
While you may think that your website going down for just minutes a day does not damage your business, this is often not the case. If your website receives thousands of visitors a day, you could be potentially turning away dozens of people during those few minutes that your website was down. Your business must also deal with the negative publicity that is generated from having a poorly ran website that does not stay online the majority of time. Downtime can be highly disappointing to customers who came to your site to find important information or to seek services fast.
What Factors Can Cause Downtime?
As you probably have hired another company to host your website, it is not always possible to determine exactly what is causing your downtime issues. Remember that web hosting servers consist of numerous elements, such as network connections, operating systems, database components, server hardware, and other crucial elements. If one or more of these elements unexpectedly fail, your website could go down within seconds and with no prior warning. Most of the time website downtime is brief lasting just a few seconds or minutes. Other times, it can be prolonged and last several hours.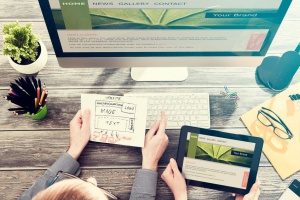 While you do not have full control over the hosting portion of your website, you can implement a few simple tips in your business to help improve uptime. It is important to monitor your website on a daily basis and note when it goes down. Turn on notifications so that you are immediately notified when your website is done. This allows you to take swift action to get your site up and running again pronto. You may also want to think about changing your hosting company if you are experiencing a lot of downtime. If you decide to self-host, be sure to pay close attention to your hardware and software.
How Is Your Business Affected?
If your website is experiencing a great deal of downtime, it may be wise to sit down and assess the impact it has on your website. Begin by determining the behavior of your online audience. Use Google Analytics to determine what times of the day your visitors are arriving to your website. Is it in the mornings, afternoons, late at night, or mostly the weekends? Are there noticeable spikes in your traffic at certain times of the day?
This will partially depend on what type of online business you run. For example, if you are a business-to-business (B2B) organization, you will probably receive most of your traffic during the daytime hours when other businesses are working the standard 9 to 5. If your website reaches regular consumers rather than businesses, you may find that you get more traffic in the evenings and weekends when your audience is at home and relaxing on the web. Use this information to determine if your website is usually up during these peak hours. If it is not, you will want to take the necessary steps to boost your website's uptime.
Contact a Digital Marketing Company
Maintaining a very high website uptime percentage is crucial for the long-term success of your online business. Of course, this is not always easy to achieve on your own, especially if you have limited knowledge about website hosting and what is needed to keep your site online. The good news is that there are some amazing digital marketing companies online who have the experience, tools, and resources to help keep your website up nearly 100 percent of the time. For more information about website uptime or downtime, contact a digital marketing company today.