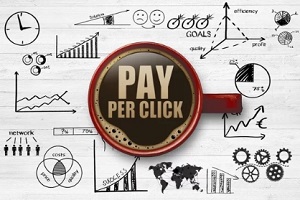 There are several ways in which insurance agents can attract new customers, but pay-per-click marketing and purchasing leads stand out as two of the most popular approaches. With pay-per-click (PPC) advertising, you pay a fee every time a searcher clicks on your ad online. These ads are available on a range of platforms, including Google, Instagram, LinkedIn, Facebook and Twitter.
Your agency can choose the demographic you seek as well as your budget and ad, and it will be displayed to those who search for your desired terms until your budget limit has been met. Purchasing leads has long been a popular method of growing an insurance business.
Warm leads, or those who have already shown an interest in insurance through actions such as requesting insurance policy quotes, are more likely to convert. There are many lead providers who offer such leads, and agents can use filters to narrow down the precise types of leads they seek.
Which method is more lucrative? Here is a look at the pros and cons of each option to help you decide the best way forward.
Pros Of Purchasing Insurance Leads
Here are some of the benefits of buying insurance leads.
Continuous Stream Of New Leads
It can be difficult to find new insurance leads on your own, and purchasing leads can provide you with a steady stream of new prospects allowing you to work on lead after lead as you grow your business. Because these leads are selected based on their ability to match your needs, they should convert better than cold leads.
Ability To Focus On Closing Leads Instead Of Generating Leads
Identifying insurance leads and making cold calls requires a considerable amount of effort for very little reward. Cold calls rarely convert; by purchasing leads, you can devote more of your attention to nurturing leads through your sales pipeline and closing them.
Cons Of Purchasing Insurance Leads
Here are some of the downsides of purchasing insurance leads.
Receiving Cold Leads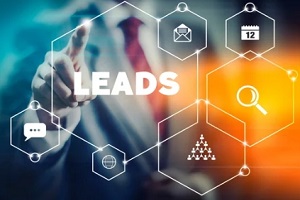 While there are plenty of reputable lead providers who offer high-quality, warm leads, some may be offering cold leads or selling the same name to multiple agents. Therefore, some research is required to ensure you are receiving geocentric, unique, real-time leads.
Incorrect Lead Contact Information
Keep in mind that some people might provide false information when seeking insurance quotes, especially online, where privacy is a major concern. This means you might end up trying to contact someone who doesn't exist, wasting time and money.
High Cost Per Lead
While organic leads and referrals may cost little to no money, significant capital is needed to buy leads, and this can make a big dent in your overall profits.
Pros Of Insurance PPC Marketing Campaigns
Pay-per-click marketing campaigns can be very effective in providing you with immediate visibility among warm leads while controlling your spending.
Becoming Visible To Target Audiences Almost Immediately
One of the biggest draws of an insurance PPC marketing campaign is the fact that it can become visible to your target audience immediately. Once you have set up a campaign, people who search for your chosen terms will see the name of your insurance agency at the top of their search results. This means they are more likely to click on your site, where you'll have a chance to convert them into paying clients.
Ability To Control Budget Spend
Another benefit of using a PPC marketing campaign is that your insurance agency will have control over the advertising budget. Taking advantage of features such as limits on daily ad spending can help you balance your need for more insurance clients with budgetary constraints. Moreover, a relative lack of minimum required spending means that even smaller agencies can enjoy the benefits of insurance PPC marketing.
Nearly All Leads Are "Warm"
Targeting is another area where PPC marketing outshines purchasing leads. PPC gives agencies the opportunity to direct attention on the precise audience they wish to reach, whether you are looking to attract middle-aged customers seeking life insurance or you want to appeal to business startups seeking property insurance. When you target your ads to your desired audience, you will not be wasting resources on those who are not interested in your offering.
Cons Of Insurance PPC Marketing Campaigns
Although insurance PPC marketing is an effective approach for most agencies, there are a few drawbacks to keep in mind.
Loss Of Visibility Once Ad Campaigns Finish
PPC marketing is ideal for reaching targeted audiences immediately, but once your campaign ends, that visibility will disappear along with it. This means it is not always a good long-term strategy. However, it works well for giving your agency an initial boost while waiting for longer-term strategies, such as content marketing, to pay off.
Campaigns Require Continuous Adjustments & Optimizations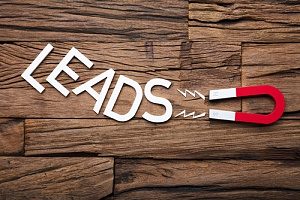 Insurance agents should keep in mind that PPC campaigns do require adjustments over time. To avoid paying for clicks from those who are not seeking your services, you may need to re-target your keywords and ads based on your early results.
You may also need to optimize your on-site content if visitors are clicking through but your landing page fails to convert them.
Which Is The Most Effective & Lucrative Method Of Acquiring Insurance Leads?
Although both methods have their positives, PPC marketing stands out for its ability to attract targeted leads without breaking the budget while providing immediate visibility. However, it works best as part of a broader campaign that includes content marketing for long-term results.
Learn More About Starting An Insurance PPC Marketing Campaign Today
To find out more about starting an insurance PPC marketing campaign, reach out to the digital marketing team at 321 Web Marketing. Our insurance marketing professionals draw on vast experience in the field to help agents grow their business.