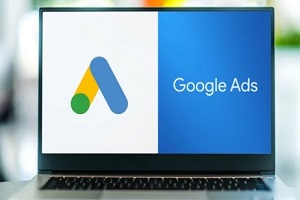 If you are an insurance agent who is looking for ways to grow your business, you may be considering using Google Ads. This approach has proven effective for many types of businesses, and insurance PPC marketing can indeed provide impressive results for insurance agents who use the right strategy.
With Google Ads, you can create and run ads that appear online in Google search results pages as well as on websites. It is considered one of the most powerful online marketing tools available and has the potential to provide an excellent return on investment when used correctly. However, some types of insurance agents may have more benefit from using Google ads than others.
Here is a look at the factors you should consider when determining whether Google Ads will work for your insurance PPC marketing strategy.
What Are Your Objectives?
It is important to first consider what you want to accomplish with a Google Ads campaign. Perhaps you are looking to drive sales, boost your brand awareness or generate leads. Each of these goals will require a different type of ad format and bidding strategy, and they will also need different metrics to measure success.
For example, insurance agents with a goal to boost sales might consider a display campaign using remarketing ads that are displayed to those who have visited your website in the past.
In contrast, insurance agents looking to generate leads might choose a search campaign that uses a call-only ad format enabling individuals to call you directly from within the ad.
Who Is Your Target Audience?
You must also keep in mind the types of Internet users you are hoping to reach with your ads. These days, every type of consumer uses the Internet, but your target audience will determine the specific conditions under which your ads should be shown and how they should be displayed.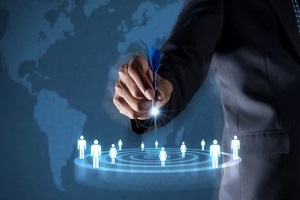 Google Ads provides different targeting options that can help you narrow down your audience according to the factors you choose, such as behavior, intent, interests, demographics, and location.
This means that if you specialize in car insurance for seniors, you could choose to target individuals who are aged 65 or older, have shown an interest in driving, and live within your area.
What Is Your Budget?
Before you can embark on any type of Google Ads campaign, you must calculate how much money you can afford to spend. This will determine the number of clicks and impressions that you are able to get from your ads.
Your budget also influences your visibility and competitiveness. With a pay-per-click model, you only pay for ads when an individual clicks on them. However, the cost you will be required to pay per click, or CPC, will vary depending on the supply and demand of keywords on which you choose to bid.
Certain keywords will cost more than others due to a higher search volume and competition. A broad term, such as "car insurance", may have a cost per click that is very high, while more narrow keywords, such as "pet insurance in Atlanta" could cost significantly less.
This means that those who have a limited budget should focus on keywords that are less specific and have lower competition but are still relevant to the target audience. Businesses that do not have the budget to bid on any of the keywords in their niche may wish to choose a different advertising strategy altogether.
Which Keywords Do You Intend to Target?
Choosing the right keywords will have a significant impact on the success of your Google Ads campaign as this is what will determine when and where your ads show up on Google's network.
Therefore, you need to take the time to choose keywords that are not only relevant to your insurance business but also match the intent of your target audience while still having enough traffic potential in search volume to make a difference.
What Type of Support Do You Have?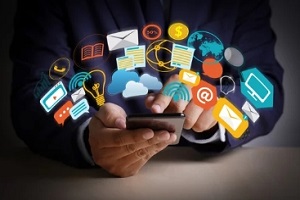 Another factor that will influence whether Google Ads work for you as an insurance agent is the type of support you have. As an insurance agent, you likely know all of the finer points of the type of insurance you specialize in, but insurance PPC marketing is a field of its own.
Those who are not experienced using Google Ads can end up wasting a lot of money without getting much in return. Working with a digital marketing firm that specializes in Google Ads campaigns can make all the difference in the success of your efforts.
Work With the Digital Insurance Marketing Specialists at 321 Web Marketing
Google Ads are a great way to give your marketing efforts a jumpstart, bringing traffic to your website immediately while waiting for a longer-term investment in SEO to yield results. They can also help you to reach a more relevant audience who is actively searching for information about the services you offer.
Contact the digital insurance marketing specialists at 321 Web Marketing today to find out how we can help you develop and launch an effective Google Ads strategy that can bring your business to new heights.