The cannabis industry is booming, giving marketers plenty of opportunities to reach new customers and expand their business. According to research group New Frontier Data, the market value of the U.S. cannabis industry is projected to reach upwards of $30 billion annually by 2025. Geo-marketing is an effective tool used by marketers to develop strategies and campaigns backed by valuable insights into the market environment. Geo-targeted landing pages deliver relevant responses to local searches, essentially connecting local web searchers with applicable businesses in their location.
What Is Geo-Targeting And How Does It Work?
Geo-targeting is the practice of delivering advertisements or content to consumers based on their geographic location. With geo-targeting, businesses are better able to understand their target audience and implement strategies for reaching this group. It can also be useful in search engine optimization (SEO) as geo-targeting can help businesses target the right keywords based on location, often leading to better rankings in the search engines.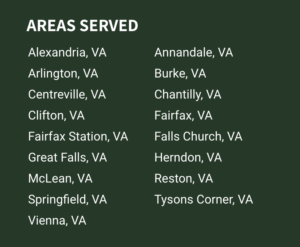 Creating effective geo-targeted pages can be a little tricky. It is important to consider what type of page would best satisfy a local searcher's query. This requires marketers to pay attention to the intention behind each keyword being targeted. In addition to creating a great geo page, a business must publish it strategically. Geo-targeted web pages are often published under an "Areas We Serve" link in a header navigation with a sub-menu that includes the individual locations.
Geo-marketing is best suited for businesses that have access to sufficient location data. However, digital technology has made it easy and affordable to access this information, making geo-marketing a valid option for nearly any business, including dispensaries. Many modern businesses rely on geographic information software (GIS) to organize and store data. Customer data can be collected from a wide range of sources, such as mobile devices, online transactions, sales leads, subscriptions, and third-party sources.
Figure 2.1 displays the "Areas We Serve" links in the footer section for one of 321 Web Marketing's clients. These locations are listed to attract customers in the areas in which our client serves.
Creating & Managing Geo-Targeted Landing Pages
There are many aspects involved in creating GEO-targeted landing pages. First, marketers should focus on developing a strong Title Tag that contains the name of the product or service, as well as the location of the business. For example, a geo page for cannabis concentrates for a business located in Los Angeles may have a
Title Tag of "Concentrates in Los Angeles, California."
Next, create relevant and effective headers for the page, ideally around two main headers. The first header is generally similar to the Title Tag and should contain both the product or service being offered, along with the location of the business. The second header should include additional keywords. However, a second header is not always necessary.
Finally, a geo-targeted landing page should contain relevant content based on the industry and products or services being offered. It is important not to be too general when creating content for a geo page. Instead, the information should reflect adequate information about the business and its location. This might include snippets about the population, economy, weather or similar details.

Figure 3.1 shows the organic traffic results that have been achieved over time through SEO efforts. These numbers constantly went up throughout the year displayed (June 2020 – May 2021) and are showing signs of increasing further. One effort that made these numbers increase was the relevant content that was posted.
While the above covers the basics of building a geo-targeted landing page, there are some advanced tactics that marketers can implement to make their pages even more effective. First, consider displaying a physical location that represents the service or product being offered. Search engines possess special technology that makes it easy to decipher an address written on a geo page.
Many people believe that embedding a Google Map onto the landing page can also help the search engines better decipher the page and allow interested customers to easily request directions on how to get to the business. However, this strategy can backfire as Google has begun to rank down geo pages that contain Google Maps.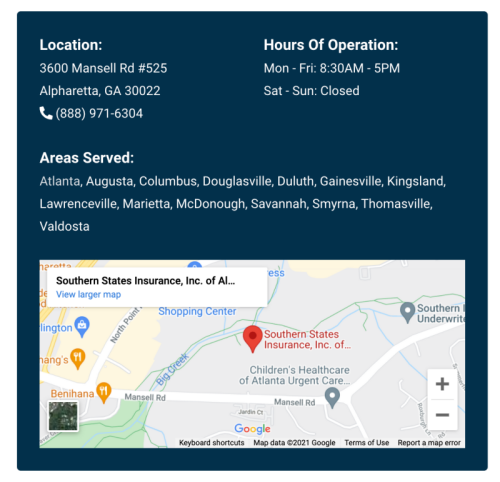 What a dispensary can do to improve their geo pages is add relevant images to the pages. Ideally, images placed on geo pages should be unique, meaning they should not be present anywhere else on the web. The image should also be related to the topic and be of interest to potential readers. Images can also be optimized to boost the SEO on the page.
Just as important as creating geo pages is managing them consistently. To receive ongoing traffic to a geo page, it is important to continue publishing fresh content that is up-to-date and contains interesting information. It may not be necessary to completely rewrite the content but it should be modified on occasion to accommodate variables. Technology has made it easy to automatically update content, saving marketers time and money.
When it comes to geo-targeted landing pages, the more a business has, the better. Publishing just one geo-targeted landing page in a city is usually not sufficient. Most cities are made up of several geographic sublets that should each be targeted, such as neighborhoods and nearby cities. For example, neighborhoods in Los Angeles may include Hollywood, Venice and Chinatown, while nearby cities may include Glendale, Long Beach and Anaheim.
Once a business has completed all of its GEO-targeted locations, it is time to link them together. For example, on a dispensary's "Concentrates in Los Angeles, California" page it may mention the nearby city of Long Beach. A business could then place an anchor link to the landing page for Long Beach, California. These links encourage readers to stay on the website and ultimately take action.
Figure 3.2 is one example of how Google Maps can be incorporated onto a website geo page.
Geo Pages For Businesses With Multiple Locations
Dispensaries that have multiple locations can also greatly benefit from building geo pages. When web users are searching for a dispensary, they often use the terms "near me" or "around me." When a business builds a targeted landing page for each of its locations, consumers can easily find the store that is nearest to them.
Whether a business has multiple locations within a city, a state or across the country, geo-targeted landing pages make it easy to connect with people in the area who need the product or service being offered. Remember that targeted landing pages do not have to stand alone. Many businesses choose to attach them to their corporate website or blog posts.
Why Dispensaries Should Be Building Geo Pages
Growing a dispensary requires a strategic marketing plan that targets local customers. Building local SEO landing pages that cater to individual locations that the business serves is one of the best ways to build a local following and increase foot traffic in the store. Building geo pages takes time and dedication but the hard work can pay off.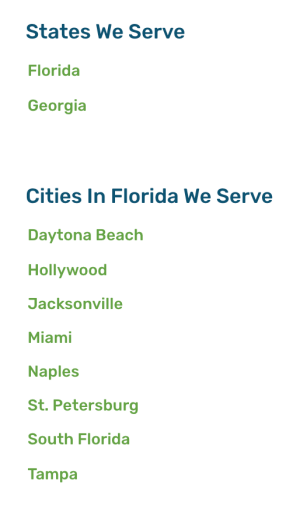 There are many reasons why dispensaries should take the time to build geo pages. Local, targeted content helps increase engagement and makes brick-and-mortar businesses more locally relevant. These pages can also help businesses optimize their advertising returns and improve the overall user experience.
Geo pages often contain information about a business's products and services. By publishing these local pages, customers can learn more about what the business has to offer, including offers and discounts available to local audiences. Dispensaries can also use their geo pages to promote their local marketing events.
Geo pages play a critical role in SEO and marketing as a whole. Local landing pages help create qualified leads, preventing businesses from wasting time and resources reaching out to consumers that may not be interested in the product or service. In addition, businesses do not have to waste time trying to convert consumers who are not potential customers.
Building geo pages can also help establish a better relationship between a business and its target audience. Local SEO adds a personalized touch to marketing. Customers are more likely to be influenced by personal messages compared to generic content. By adding a local area to a webpage, it shows consumers that the business is looking to serve customers in that particular area.
Increased customer satisfaction is a major benefit of developing geo pages for a website. Geo-targeted landing pages help create a more positive user experience by delivering customer-centric results that are more likely to interest and engage the audience. Customers are likely to land on a page featuring the product they are looking for that is available at a store near them. This can make an excellent first impression.
Figure 5.1 details states and cities that are served by one of our clients. This is one way in which geo pages can be designed to appear on a website.
Geo Pages Vs. Individual Website URLs For Each Location
There are two main ways that businesses share information about individual locations that they serve. These include geo pages and individual website URLs that are built for each unique location. Although both options can provide users with information regarding areas a business serves, the latter is not as efficient and can be costly and difficult to manage.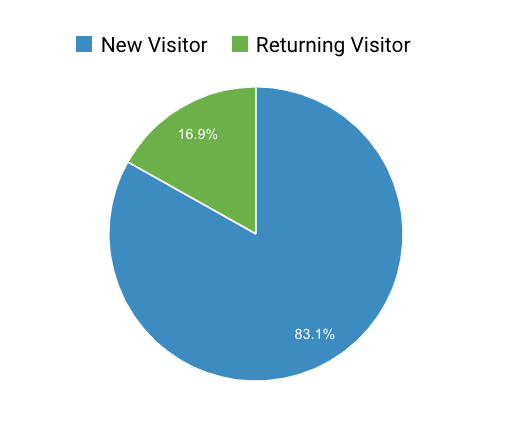 Geo-targeting is a more affordable long-term solution that is easier to manage over time. This strategy allows businesses to determine where their products and services are most sought-after. The company can then design a single website that integrates all locations, ensuring that each individual area has its own website that is visible on a map to make navigation fast and easy for customers.
Developing geo pages is an excellent way to boost a business's local relevance and increase audience engagement. It can also be useful for spreading information about news or promotions that the business may be offering to customers at a local level.
Figure 6.1 provides evidence of geo page success through a pie chart of new and returning customers to one of 321 Web Marketing's clients, Pure Oasis.
Speak With A Web Marketing Agency About Creating Geo Pages
Specializing in local SEO, website design and inbound marketing, 321 Web Marketing is a leading marketing agency in Fairfax County, Virginia. Working with an experienced and highly qualified web marketing company can help ensure that your dispensary is able to create effective geo pages that attract local consumers and turn them into paying customers. For more information on how geo pages affect dispensary marketing or to speak with a web marketing professional, contact 321 Web Marketing today.
Related Articles: