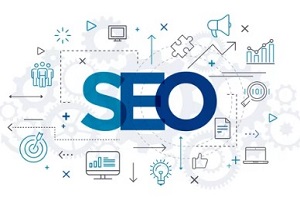 The idea behind organic search engine optimization (SEO) is to secure a place for your brand at the top of the search results page when users are looking for a product or service you offer. Properly executed SEO is one of the most effective types of inbound marketing a business can implement, delivering potential customers, with needs your company can meet, to your site to hear your message.
SEO is also a very complex field that requires extensive knowledge and experience to master. The best practices in the field are constantly evolving and require a significant time investment to stay on top of the latest approaches.
Businesses of all sizes can ensure they get this crucial aspect of marketing right by working with a national SEO agency. A reputable agency can help them to increase their visibility on a national scale, driving profits and establishing their brand as an authority in their field.
Here is a look at some of the many ways a national SEO agency can increase your online presence.
Producing Content For Your Target Audience
Although increasing the number of visitors to your site is one objective of SEO and marketing, it is important to understand that not all traffic will increase the business's bottom line. It is essential to focus on the right audience to get the most out of your content marketing efforts.
A national SEO agency will clearly define your target audience and structure the information they create to ensure it meets their needs. Their team will research the targeted demographics and study their search patterns carefully. They will then use this information to guide the creation of quality content, keywords and tags to make sure it reaches those who will be interested in your services or products.
Although most people think about blog posts and articles when referring to content, the Internet is now home to numerous platforms for sharing influential text. Blog posts alone are no longer enough to keep a company's name in front of potential customers. Audio, images, videos and even content that has been optimized for voice searches are all part of successful modern campaigns.
A national SEO agency can review your business to determine the best and most comprehensive content strategy to help raise your online presence. This variety of content can maximize your reach across several platforms at once.
Focusing On Your Website's User Experience
Another area in which a national SEO agency can help is the optimization of your site's user experience, which is a factor that Google considers when ranking your website. Having excellent content on your site is not enough; the user experience must also be optimal if you want to rank and engage customers.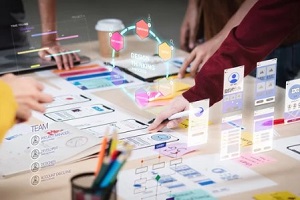 Visitors to your site prefer high-quality content that is effortless to browse. There are numerous ways to enhance the user experience, from breaking up lengthy blocks of text into short and organized paragraphs with subheads to incorporating videos, images and other elements to make the material more engaging. This will encourage visitors to remain on your platform longer and signal to Google that those visiting your site are happy with your offering.
A national SEO agency can optimize a site's user experience and tailor it to the audience, ensuring well-structured content that loads quickly and provides valuable information to readers. The agency will also ensure that all of your content is accessible and easy to read not only on desktop devices but also mobile devices, as many individuals are now doing the bulk of their web browsing using mobile devices.
Targeting Traffic-Driving & Lead-Generating Keywords
National SEO agencies have the expertise needed to identify the most effective keywords for making an impact on a national scale. Their team can target the right mix of popular keywords and long-tail keywords that searchers with buying intent use, and find ways to let Google know that your business can provide the solutions to readers' needs.
An experienced SEO team will also be able to determine which keywords are not worth pursuing, avoiding wasted time and expense and allowing them to focus on the most profitable keywords.
Using Real-Time Data & Metrics For Campaign Optimizations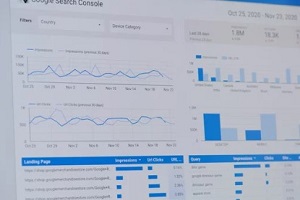 Another way a national SEO agency can help increase your online presence is by understanding the metrics that matter and using this data to improve your website's standing. This includes tracking how visitors to your site behave and determining what changes are needed to appeal to those who are not converting.
SEO experts will put systems in place that can collect data on everything from where your site's organic search visitors are originating to what they are doing on your site and where they are going. Reports compiled with this information will be provided to help you visualize your strategy's successes and shortcomings and guide improvements that will lead to more visitors and conversions.
Monitoring Algorithm Updates & Industry-Specific Insights
Even if your company is already enjoying some SEO success, it could lose its standing surprisingly quickly as Google is constantly changing its algorithms and recommendations. Staying on top of the latest updates from search engines as well as the other platforms used in SEO campaigns, such as YouTube, Twitter and Facebook, is a full-time job, and working with a national SEO agency gives you access to individuals who are experts in this field and thoroughly versed on the latest best practices.
National SEO professionals can also stay on top of the latest updates from your website CMS provider and any other tools used to manage your content, such as website plugins. This can help you maintain your trust with Google and ensure your content is created with the features that search engines prioritize in mind.
Building High-Quality Backlinks
Brands must be viewed by Google as knowledgeable entities in their industry in order to succeed in the search engine results. Although having solid content and using the right keywords can help you rank, exuding authority should be a top priority.
National SEO agencies can help you build the right types of links to gain authority with Google and give it a better understanding of your offering. This is one aspect of search engine optimization that must be approached carefully as Google will penalize any site that it believes is using questionable links for the sole purpose of boosting its rankings.
Effectively Repurposing Content
Although repurposing content can be a very effective strategy that can also help companies stretch their marketing budget, this is an approach that must be employed cautiously. A national SEO company knows how to tweak your site's existing content to fit new platforms and channels, such as by turning a blog post into a video clip for social media, without incurring duplicate content penalties or frustrating readers and viewers.
Ensuring Your Website Can Handle Increased Levels Of Traffic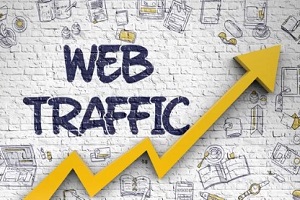 When executed properly, national SEO campaigns can lead to an influx of traffic for your website, and an agency can help ensure that the site is prepared to handle a host of visitors.
From finding the right hosting with proper bandwidth to improving page speed by cleaning up scripts, optimizing media, and fixing broken links, they will take the right steps to ensure your site does not leave readers frustrated at times of heavy demand.
Continuous Adjustments & Tweaks To The Campaign
National SEO agencies work on an ongoing basis to ensure their strategies are delivering results. It might take several months for improvements to be seen, but they work diligently in the meantime to collect data on user interactions and rankings, making adjustments based on metrics such as session duration and click-through rate that describe how users are interacting with the site. There are always opportunities to fine tune various aspects of the site and its content to maximize audience connection, and experienced SEO professionals know how to use this to your advantage.
They will also stay on top of your competitors' movements, countering any steps they take as they attempt to rise above you in the rankings.
Increasing Your Brand's Social Media Presence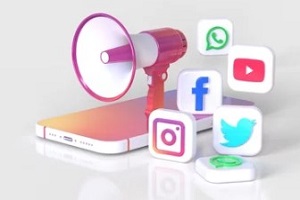 Social media has become an indispensable tool in SEO, and a national agency understands how to use it in harmony with your content to maximize your online presence. Social media will be used to send the signals that search engines are looking for to bolster your rankings.
One method the agency will likely employ is creating shareable content, which can help to expose your brand to new audiences who may not have discovered you via search engines.
Get Started On Your SEO Campaign That Will Get You Visible On A National Scale
If you are looking to raise the online visibility of your business and reach target audiences throughout the nation, contact the experienced SEO professionals at 321 Web Marketing. Our team will develop and implement an effective SEO strategy that can help you achieve national brand recognition and position yourself as an industry thought leader.