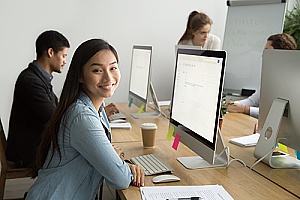 The digital marketing landscape is continuing to evolve at a rapid rate with global spending nearing $100 billion annually, according to a Moore Stephens survey. In a high-tech world where digital mediums are heavily relied upon by advertisers, both new and seasoned marketers must stay on top of the constant changes. There is currently a growing demand for digital marketing services across all industries. Therefore, it is imperative to understand what techniques work for specific industries and which do not. A digital marketing internship is an excellent way to gain this form of insight.
Reasons To Consider A Digital Marketing Internship
If you are currently in university or fresh out of college, the ability to hone your skill set and gain experience in a fast-moving field is invaluable, and an internship in digital marketing is a great way to jumpstart your career in digital marketing. Here are eight of the top reasons to consider applying for a digital marketing internship.
1. Join One of the Fastest Growing Industries
There is no denying that digital marketing is one of the most lucrative career fields in the modern world. With a computer and access to the internet, you can reach millions of people from around the world in just a few short hours. By joining one of the fastest growing industries and becoming an in-demand professional, you can place yourself in a profitable career where demand almost always exceeds supply.
2. Work with a Team of Successful Digital Marketers
Working as an intern in the digital marketing field allows you to learn from the best. You'll get to work directly with a team of successful digital marketers who have years of experience and a track record to prove it. You'll receive tips and tricks from master marketers that you will not find online. And you'll get feedback (and references) from direct experience, not some old dusty textbook.
3. Better Manage Client Relationships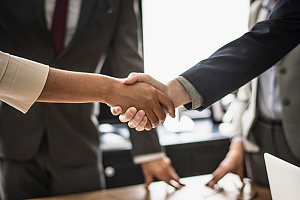 One of the biggest components of digital marketing services is managing client relationships. As a digital marketing professional, you need to know how to attract and retain clients if you want your business to thrive. Managing client relationships requires exceptional listening skills, organization, and the ability to bring your client's vision to life in a timely manner.
4. Learn How to Read and Convert Data into Actionable Tasks
Data sources are growing everyday but with this growth comes certain challenges for many digital marketers. It is important for professionals in this field to learn how to most effectively use data and analytics to their business' advantage. You do not want to just create reports with endless supplies of data. Instead, you want to turn this data into actionable insights. You can learn how to do this through a digital marketing internship.
5. Gain Hands-On Experience with Data Algorithm Analyzation
By developing your skills as an analyst, you can more easily determine what data is most useful, how to best capture data to check for accuracy, and how to use the tools you have developed using data science. While marketing automation has made major strides in recent years, these data analytics techniques will not be replacing humans anytime soon.
6. Network with Local and National Businesses
Working as an intern with an established digital marketing company can provide you with countless opportunities. One of the biggest advantages comes in the form of valuable professional contacts. As an intern, you will likely have the chance to directly network with local and national businesses and business owners.
7. Build a Strong Foundation in Coding and Website Development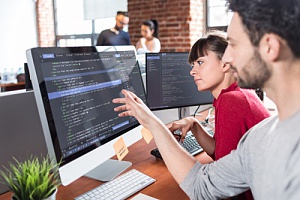 Not all digital marketers will have the necessary skills to do well in the tech industry at first. It takes time to develop these skills and working in an internship can help make this happen faster. By building a strong foundation in SEO, content marketing, website development, and other digital marketing services you can equip yourself with the critical skills needed to guarantee your future success.
8. Convert Learned Skills to Other Industries
No one ever said that you have to stay within the digital marketing industry if you work as an intern. In reality, you can bring the skills and knowledge that you learn through your internship with you as you approach other employment opportunities in the future.
Apply for a Digital Marketing Internship
Internship is all about learning, growing, and discovering. If you are interested in a job in the digital marketing industry, applying for an internship with a reputable digital marketing company is a great first step. Internship programs are designed to excite and inspire new professionals, while preparing them for a lucrative career in this rewarding field.
As an intern at 321 Web Marketing, you will be challenged daily as you work on real digital marketing projects with real clients. For more information about digital marketing internships, apply for our digital marketing internship program at 321 Web Marketing today!