There are many critical components of SEO marketing, such as the use of long-tail relevant keywords, in-depth site content, user-focused designs and a fast-loading website. However, one important element that is often overlooked is the meta description. The meta description is a valuable tool that can have a positive impact on the number of people who click through to the site. A compelling meta description has the power to increase the click-through rate in the organic search results and entice readers to stay on the page.
Writing good meta descriptions for SEO marketing purposes can be tricky. It is essential to have a good understanding of the purpose of meta descriptions and how to create a tag that is unique, SEO-friendly and click-worthy.
What Exactly Is A Meta Description?
A meta description is an HTML tag used on web pages or posts. These tags provide a snippet of what the page or post is about up to 155 characters. This summarization is seen in the search engines when the searched-for phrase is within the description. Although search engines have confirmed that there is no direct SEO benefit from using a meta description as these tags are not used in their ranking algorithm, there are indirect benefits. When more people read the meta description and click on the result, the search engine sees the website as a good result and will move it up in the rankings.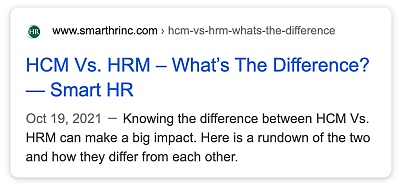 Meta descriptions generally appear in the search engine result pages under the headline; however, search engines sometimes pull text from the main body copy of the post instead. To find the meta description of any web page, right-click on the page and select "view page source" or "view source." When well-optimized, meta descriptions can have a significant impact on a website's SEO efforts. It essentially acts as "organic ad text," meaning that if the ad ranks for a keyword, the search engines will often show the page's meta description as a summary. Compelling meta descriptions also have the ability to raise a website's click-through rate in the organic search results.
In years past, the introduction of keywords into a website's meta description was a major SEO ranking factor. Today, the relevance and overall quality of the description plays a much bigger role in the optimization of the tag. The meta description is one of the first things a user sees, besides the page title and website URL. It is important to make a good impression by crafting a meta description that is well-written and compelling to motivate users to click on the page and to stand out against competitor pages. Marketers can greatly benefit from implementing strategic meta descriptions on each of their web pages.
Figure 1.1 is an example of what a meta description looks like in a search. Our client displayed in the figure, Smart HR, is an HR outsourcing company that works to help their clients with their HR needs.
Characteristics Of A Good Meta Description
Learning how to write good meta descriptions for SEO marketing can be challenging as Google is constantly changing and updating their SEO policies. Creating quality meta descriptions that represent the content well can cause people to take notice and click to read more. However, it is important to understand what to do and what not to do when creating these descriptions. Here are some of the characteristics of a good meta description:
Snippets Up To 155 Characters
There has been some confusion as to how long a meta description should actually be. In reality, the 'right' length does not really exist as the length of the description should reflect what the writer is trying to convey. Ideally, the description should be long enough to get the message across but not so long that it loses the attention of readers. Most meta descriptions span from 120 to 155 characters. However, know that even if you create a great meta description, there is no guarantee that it will appear in the search results. Sometimes Google chooses to show meta descriptions, while other times it takes a few sentences of copy. Aim to keep the meta description short and snappy.
Actionable Voice
The main goal of a meta description is to get people to click. This requires an actionable voice that motivates users to visit the page. The content should not be too difficult or dull to read. It should also tell the user exactly what they can expect when they click on the link. The content should address the reader directly and encourage the user to perform a specified action.
Focus Keyword
The use of keywords is a critical component of SEO. Just like headlines, meta descriptions should contain a focus keyword that the search engines will find useful when delivering relevant content to users based on their queries. The search keyword should match a part of the text in the meta description. Google will sometimes even highlight synonyms in a search result snippet, making the result stand out even more.

Figure 2.4 demonstrates a focus keyword for one of 321 Web Marketing's clients, Tower Water. This keyword will be implemented within the meta description of the associated article to further enhance SEO marketing practices.
Features And Specifications
When creating a meta description for a page selling a product or service, try to add as many features and specifications as possible. This may include the name of the manufacturer, price, SKU and benefits of the product/service. Include the specific name of the product or service so readers know exactly what they will be reading about once they click onto the page.
Content Relevancy
One of the biggest mistakes that a marketer can make when creating a meta description is writing for clicks instead of relevancy. If a meta description does not reflect the page copy or is misleading in any way, it can result in a variety of consequences. First, the page will likely have a high bounce rate as readers will realize that the copy does not deliver on the promise implied in the meta description. Next, it will reduce the public's trust in the company as it will appear spammy. Finally, the search engines will likely penalize the website for tricking readers into clicking on the result.
Originality
When writing meta descriptions for SEO marketing, ensure that each description is original. Do not use the same meta description for more than one page as this can affect the page's rankings in the search engines. It is normal for a website that is focused on a particular topic to have meta descriptions that feature similar content. However, instead of duplicating content, try to come up with a new spin or a unique way to convey the information.
Call-To-Action

Figure 2.8
Always try to finish a meta description with a strong call-to-action. A call-to-action is essentially a statement designed to get an immediate response from the reader. This prompt tells the user to take a specified action, such as "Try it for free!" or "Click now to learn more." A call-to-action is another key component of using active voice and acts as sales text that encourages readers to visit the website.
Figure 2.8 provides one example of a call to action displayed at the end of a blog post for one of 321 Web Marketing's clients, New City Insurance.
Interesting And Informative
Do not think of a meta description as an afterthought, but rather an important part of a page's SEO strategy. Put some effort into writing a meta description that will attract users and encourage them to continue reading. If a meta description is too short, boring or does not present new or engaging information, readers are likely to bypass the result in search of a result that better meets their expectations.
How To Write A High-Converting Meta Description
SEO marketing is made up of many elements, such as keyword research, user intent, crawling, indexing and analytics. Meta descriptions have been deemed an essential part of SEO and therefore should be carefully crafted to grab the attention of readers. The following tips are designed to help marketers write high-converting meta descriptions:
1. Stand Out From The Crowd
When writing a meta description for SEO marketing, it is important to make the description stand out from other results. This means writing in a way that creates excitement and makes people want to keep reading. Look at meta descriptions written by competitors and see where improvements can be made. Be an authority in the given topic and use an active voice that demands attention.
2. Step Into The Shoes Of Readers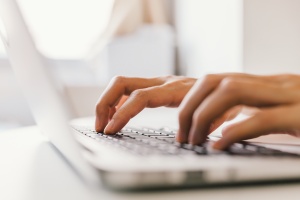 Although the main goal of a meta description is to increase the click-through rate and climb the search engine results, it is also important to write content that is user-friendly. Step into the shoes of readers and think about what information the reader seeks and what they expect when they click on a search result. Provide readers with value through well-written content, access to quality goods or services, and good customer service.
3. Be Direct And Insightful
Writing good meta descriptions involves providing insights into the topic, while also making the reader curious. Start by giving a short but thorough overview of the page, followed by a direct call-to-action. Leaving room for curiosity can be achieved in a number of ways, such as by asking a question. It is important not to give all information away in the meta description, but instead give away just enough to leave readers wanting more.
4. Create Welcoming Text
Meta descriptions should not be too wordy or clumsy. Instead, they should be to the point but also welcoming. Invite readers to click on the result in a way that is friendly and warm, similar to how you would greet a person if they showed up at your door. Look for problems that could make the text appear unfriendly or spammy, such as typos or wording that is too aggressive or forceful.
5. Center The Meta Description Around A Keyword
Keywords are an important part of any SEO strategy and can help a web page appear more relevant in the eyes of Google. Search engines typically consider web pages with keyword-rich meta descriptions to better match the query the user typed into the search box. When writing the meta description, try to center the text around the primary keyword to give users a preview about what they are about to read. Avoid the practice of keyword stuffing as this strategy is often frowned upon by search engines.
6. Provide An Incentive
Entice readers to click by offering something that they want in the meta description. A meta description can easily double as an ad by including sales text that makes readers want to make a purchase or get a free gift. For example, a call-to-action may encourage readers to click to claim a free e-book or sample. When writing the description, try not to make it sound too gimmicky or spammy as this can turn readers away.
7. Make Use Of LSI Terms
When creating meta descriptions to improve a SEO strategy, consider implementing latent semantic indexing (LSI). This indexing and retrieval method involves analyzing a set of documents with a goal of identifying statistical co-occurrences of words that appear together. This process can provide insight into the topics of those documents and words. It is important to keep an eye on Google Autocomplete and review LSI terms found in search engine results for certain keywords. Then use these LSI terms to write an effective meta description.
8. Include Respectable Names In The Meta Description
When it comes to certain components of SEO, it can be in the marketer's favor to name-drop. For some industries, this may mean including the names of vendors, clients, certifications or brands that the company is associated with in some way. These name-drops can often make a company appear more credible in the eyes of readers, which can lead to more click-throughs. However, only include these names if it can be achieved within the allotted character limit without sacrificing the overall quality of the meta description.
9. Gain Insight From Google Search Ads
Before creating a meta description, perform a little keyword research. A great place to start is by looking at the ads that appear in Google Search for the web page's targeted keyword phrase. These ads include some of the most data-driven information that can be useful when it comes to understanding what will provide the highest click-through rate in the meta description. Advertisers are constantly testing these keywords and the AdWords exchange only places ads with good click-through rates in these top positions.
10. Play To The Audiences' Emotions
How a meta description is portrayed by the target audience can have a major impact on its ability to gain clicks. Marketers want to create meta descriptions that emit emotions from readers and retain their attention. Each meta description should be written with a target audience in mind and should directly address their specific wants, desires, problems or needs. This requires marketers to look at the search intent and determine how best to frame the description to hook readers.
11. Be Clear And Concise

strong>Figure 3.11
The goal of a meta description is to satisfy the searcher's intent. When writing the description, be as specific as possible. Using generalized terms or otherwise being vague can hurt the web page's chance of ranking in the search engines. Meta descriptions should be fleshed out in a way that ensures that they are clear and informative without being too long or technical. The closer that a meta description matches the user intent, the more likely a reader is to click on the link.
Figure 3.11 shows an example of a meta description that would appear for an article after a Google search. The term that the user searched is highlighted in the meta description to demonstrate to the user that the page Google returned is likely very related to what they are searching for.
12. Practice The APP Technique
The APP technique is an excellent approach toward writing meta descriptions for SEO marketing. The APP technique, which stands for Agree, Preview and Promise, was created with the idea that users are more likely to click on a result when they are presented with a solution to their problem. Start by stating the problem, followed by a promise of how to resolve the issue. Finally, provide a preview of what readers can expect when they click on the result.
13. Test The Meta Description
One area that is often overlooked by marketers is the meta description testing phase. It is essential to test, monitor, and if needed, adapt marketing activities based on what is working and what is not. Do some experimenting to see what keywords are ranking best or if a particular approach to meta description creation is getting more attention. If certain techniques are particularly successful, try performing these techniques on low-performing pages on the site.
Where To Include Meta Descriptions
After gaining a solid understanding of how to write a great meta description, it is important to learn where an original meta description should be published. Here are the top four places to always include a compelling and unique meta description:
Homepage – The homepage of a website provides readers with a first impression of the brand. Ensure that this impression is a positive one by creating a meta description that accurately conveys the brand's message and what benefits the company can provide to readers.
Product And Category Pages– Next, include original meta descriptions for each product and category page on the website. Products and category pages are common, especially on retail websites that offer particular goods or services. Write meta descriptions that appeal to the target audience and reflect the tone of the brand.
High Traffic Content – Meta descriptions are also essential on web pages that receive high amounts of traffic. These pages likely already contain copy that is informative, engaging and well-written, a poorly-written meta description or lack of meta description could result in missed opportunities. Write meta descriptions for all high traffic content that boosts the pages' popularity even more.
Low Content Pages – In addition to writing original meta descriptions for pages that receive high content, it is also necessary to write descriptions for pages that have minimal text. Pages that are image or video heavy may rank well in the search engines but may lack sufficient text. This can make it difficult for Google to pull copy to provide readers with a preview. Include a meta description for each page to give readers a summary of what each web page covers.
FAQs About Meta Descriptions
Building an SEO-friendly website can be challenging but the effort put into a site can pay off generously in the end. Learn more about meta descriptions and the role they play in SEO marketing with answers to these frequently asked questions.
Why Is A Meta Description Important?
Although meta descriptions do not directly affect SEO, they still matter. Meta descriptions provide marketers with a way to help potential customers better understand what a particular web page or website is about. These descriptions provide readers with more context so that they can make the decision to click or choose a competitor.
Does Every Page Need A Unique Meta Description?
Ideally, every page should have its own meta description that is unique and engaging. However, descriptions should not be duplicates or too similar as this practice can have consequences when trying to rank in the search engine results. Although Google may choose to auto-snippet copy directly from a web page, it is still a good idea for each page to have its own meta description.
Should Fancy Characters Be Used In A Meta Description?
There is a reason why fancy characters like trademark and copyright symbols are rarely seen in meta descriptions. Search engines typically do not like to see these characters and using them regularly could result in lower rankings. It is also best to avoid using regular special characters, such as commas, dashes and pipes.
Why Are Search Engines Showing An Old Meta Description After An Update?
After updating a meta description, it is natural to want to see the new and improved description in the search engines. However, this does not always happen right away. Remember that search engines need time to revisit the web page and process these new changes. How long this takes can vary depending on several factors, such as the popularity of the website. Authoritative pages are visited more frequently by crawlers compared to lesser known sites. Expect it to take anywhere from a few minutes up to a few weeks for these changes to register.
What Happens If A Page Does Not Have A Meta Description?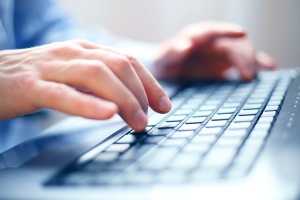 Some marketers may make the mistake of simply not having meta descriptions at all. When a web page fails to have a meta description, it can make it difficult for Google and other search engines to understand the page and what it contains. In addition, if a page does not have a meta description Google will automatically take a snippet of text from the page's copy. In some cases, this snippet may not accurately describe what the page is offering to readers.
Are Meta Descriptions Important If Google Does Not Use Them?
As previously mentioned, Google may choose to take a snippet of the page's copy instead of the written meta description if the search engine finds that the meta description given is not well-written or does not summarize the topic well. Does that mean that the meta description no longer matters? No, meta descriptions should still be written even if Google chooses not to use them. The search engine may decide at any time to start using the meta description so it is important for it to be available at all times.
Schedule A Consultation With A SEO Marketing Company
Need assistance writing and optimizing meta descriptions for SEO marketing? The experienced Northern Virginia web marketing professionals at 321 Web Marketing can help. Schedule a consultation today to learn about our SEO and online marketing services or to get started.
Related Articles: