One of the biggest goals of any website is to provide engaging content that keeps users on the site. Well-optimized sites will naturally see their number of web pages increase over time thanks to the addition of new content in the form of blog posts, product pages and other types of content. However, the best content in the world is not going to keep people on a site if the links they click on within the site are broken.
Unfortunately, as new content is published and older content is forgotten, links may sometimes become outdated or point to pages that no longer exist. Although Google can cope with an occasional broken link, it is not a good idea from an SEO standpoint to let these broken links linger on a site for several reasons.
What is a broken link, and why can it be so harmful to a website? This guide will explore the reasons broken links matter for SEO.
What Is A Broken Link?
A broken link is a hyperlink on a web page that leads to a different web page that is no longer accessible for some reason. This may occur because the page being linked to no longer exists or the website is experiencing server problems, among other potential causes. A broken link may be an internal link, which means it leads to another page within the same website, or an external link, which means it directs readers to a page on a different website entirely.


What Causes Broken Links?
There are several issues that can lead to a broken link. Some of the most common causes are:
Typos – Everyone makes the occasional mistake while typing, so it is not surprising that typos are one of the top causes of broken links. Even one stray character is enough to break a link. These broken links are very easy to fix as it is just a matter of checking the spelling and making the necessary adjustments.
Deleted Pages – If a page has been deleted, whether accidentally or deliberately, any links that pointed to that page will become broken.
Renamed Pages – Inexperienced webmasters may change a URL without realizing the potential ramifications. Tinkering with URLs will often result in broken internal links.
Changed Domain Name – Sometimes a link may break because a domain name has changed. If a business has merged or rebranded and changed its domain name, it is possible that the development team may not have updated all of the internal links to reflect the new domain name. Updating the link to reflect the new domain name can correct this problem.
How Do Broken Links Affect SEO?
Repairing broken links has long been considered an important practice among SEO professionals. Although a couple of broken links may not lead to a dramatic drop in ranking these days, they do still have some effect on the site's SEO and should be fixed as quickly as possible.
Google understands that broken links are a natural occurrence and are not necessarily an indication that a site is poor in quality, which leads some SEO experts to claim that they can be ignored. However, many webmasters find that taking the time to correct these issues can make a big impact on the site's performance in the search engines.
Here is a look at some of the ways that broken links can impact a site's SEO.
They Contribute To A Poor User Experience
One of the biggest problems with broken links is that they detract from a user's enjoyment of the site. Studies show that 89% of consumers will shop with a competitor after having a poor user experience on a site. Therefore, in addition to creating a positive first impression, webmasters need to ensure that they maintain these positive sentiments as a visitor continues to browse the site. If people are unable to easily find the information they seek, they are unlikely to stick around.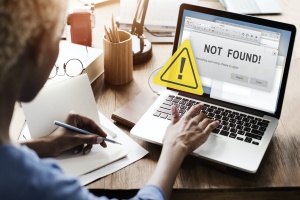 Broken pages are one of the most frustrating problems users can encounter on a website. In addition to driving users away from the site and toward competitors, these problems make visitors less likely to return to a website or recommend it to a friend.
User experience is considered a very important ranking factor by search engines. If users find that navigating a website is not a smooth experience, it can affect the website's ranking over time.
They Can Impact Revenue
Broken links can sometimes serve as roadblocks in the conversion process. After making efforts on the marketing front to get customers to a site, losing them because they cannot make their way to the conversion page means a lot of wasted time and lost revenue. Although broken links can be harmful anywhere on a website, a broken link at any point in the sales funnel can undo efforts by sales and marketing to convert sales.
They Can Increase Bounce Rate
Bounce rate measures the amount of time a user stays on a particular webpage before they "bounce" to another one. Unhappy visitors who are stumbling upon broken links may abandon a site altogether. When multiple visitors choose to leave the webpage almost immediately after landing on it, it leads to a high bounce rate.
This is problematic because search engines use the bounce rate as a metric of the site's value. If the bounce rate is too high, it will make the content appear to be low in value, and it will be ranked accordingly.
Although no one knows what bounce rate Google and other search engines consider to be negative or precisely how much a high bounce rate can compromise a site, it is considered a good SEO practice to keep the bounce rate as low as possible. Fixing broken links plays a big role in improving the bounce rate.
They Can Affect A Site's Ranking
Internal links play an important role in SEO because they help search engines to understand the structure of a website. Google has said that a site's internal link structure is considered a critical ranking factor, which means that broken internal links can cause a site to miss out on search engine traffic.
They Can Affect Indexing
When Google crawls a website, it will follow every link on the site. If any of them are broken, it will not be able to crawl the site properly, which may mean it is unable to index all of the pages on the site. This, in turn, means that visitors will not be able to find these pages. Having many pages of content that Google cannot crawl or index can lower the website's overall quality.
Finding Broken Links
Fixing broken links in a timely manner is essential. On a smaller site, this is something that may be carried out manually. If the site has not changed its structure, there is a good chance that all of its internal links will remain intact, so it is simply a matter of checking external links from time to time to ensure they are still working.
However, for bigger sites, checking the many internal and external links across every page manually can be a monumental task. Thankfully, there are several great tools available that can help webmasters identify these problematic links and correct them. Here is a look at the tools that can help find broken links.

Google Search Console
One of the easiest ways to check for broken links is through Google Search Console. This is a free tool that makes it easy to track a website's performance in Google's search results. Its coverage report will indicate broken links that it discovers while crawling the website. Keep in mind, however, that it only shows internal broken links. However, these should be any webmaster's first priority for repairing because internal links are more important in many ways than outbound links, and they are also easier to correct.
To look for the broken links, head to the "Excluded" section in the coverage report and look for these errors:
Soft 404
Not found (404)
Blocked due to access forbidden (403)
Blocked due to unauthorized requests
Blocked due to other 4xx issues
Webmasters can click on one of these errors to reveal a list of URLs discovered by Google that fall under that category.
Clicking on one URL and choosing the "Inspect URL" function will pull up more information about the URL. Look for "Referring page" as this will indicate where the broken link is coming from.
SEMrush Site Audit
SEMrush has a Site Audit Tool that is valuable for identifying broken links and other on-page SEO errors. First, the tool should be used to crawl the website, which may take some time depending on how big the site is. Once it is finished, it will generate a report. The "Issues" tab is where different errors will appear for broken links. These may include:
# pages returned 4xx status code
# pages returned 5xx status code
# external links are broken
# internal links are broken
Users can click on any of these errors to view a list of broken links that fall under that category. Then, clicking on a specific link under "View broken links" will pull up a list of the pages that link to that URL.
Screaming Frog
Another way to view broken links is by running Screaming Frog and initiating a crawl of the website. Screaming Frog is a popular desktop program that crawls websites and finds broken links. In the report it generates, users should scroll down the menu on the right side until they find the "Response codes" section.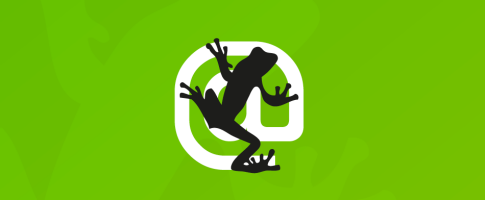 In this section, there will be entries for "Client Error (4xx)" and "Server Error (5xx)". These reports will display a list of broken links on the website for internal as well as outbound links. Clicking on these will pull up a list of broken links. To see all the pages that have a broken link, click on a specific URL, then head to the bottom menu and click on "in links".
Google Analytics
Google Analytics may provide a wealth of information about a website, but it does not offer a missing page report by default. There are still ways that the tool can be used to track such pages, however.
Create a Custom Report – One way to find missing pages using Google Analytics is by creating a custom report and segmenting out any pages that have a page title that mentions "Error 404 – Page Not Found".
Create Custom Content Groupings – Google Analytics can be used to create custom content groupings and assign all 404 pages to a single content group.
How To Fix Broken Links
Once a webmaster has generated a list of all broken links on the website that need to be fixed, the next course of action is determining the best way to proceed with repairs. Here is a look at some of the factors to consider when determining the best practices for fixing broken links.
4xx Links
Any code in the range of 400 to 499 indicates that the page was unable to load.
Each 4xx error requires some assessment to determine why the URL could be broken. For example, it may be that the page was moved to a different URL after the link was posted. In that case, it will be necessary to set up a redirection for the URL.
If the link is broken because it refers to a service page or product page that is no longer offered, the link should be removed rather than replaced.
404 Errors
The 404 error code is the only one in the 400 range that has a specific meaning. It means that the page is gone, and it is safe to assume that it will not be back online any time soon.
Soft 404 errors
A soft 404 error is a label that Google gives a page in its index rather than any type of official response code that is sent to a browser like a true 404.
When Google is crawling pages, it allocates resources to ensuring that time is not wasted crawling missing pages that it does not need to index. However, some servers are not configured properly, and this sometimes causes a missing page to load a 200 code rather than a 404-response code. In cases where an invisible HTTP header is displaying a 200 code but the webpage is clearly stating that the page cannot be found, the page may well be indexed, which is a waste of Google's resources. To address this issue, Google keeps track of the characteristics of 404 pages and attempts to determine whether a 404 page is indeed a 404 page or has been mislabeled.
There may also be cases where a page has been misidentified as soft 404. The page may not actually be missing, but it could possess certain characteristics that trigger Google to categorize it as such. These characteristics may include insufficient content on the page or too many similar pages within the same site. These are the same characteristics that the Panda algorithm targets; it treats duplicate and thin content as negative ranking factors. Therefore, fixing these issues can resolve soft 404s as well as Panda issues.
Causes Of 404 Errors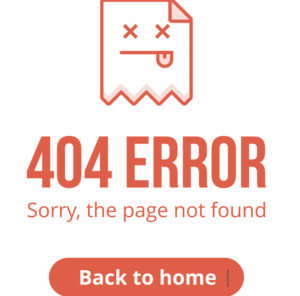 Most 404 errors are either related to a linking error, such as a typo, or a page that no longer exists. Here is how these problems can be addressed.
A Linking Error
If a linking error causes a 404, it is simply a matter of fixing the links. This requires identifying all of the broken links on a site, which may be a big job for larger, more complex sites with thousands or millions of pages.


A Page No Longer Exists
If the 404 error is caused by a page that no longer exists, one way of addressing it is using a 301 redirect to the closest related page. If the page was removed accidentally, however, the page can simply be restored. If a copy of a page that was accidentally deleted is no longer available, it may be possible to find and recreate it using the Wayback Machine.
Causes Of Soft 404 Errors
Although crawling tools cannot detect soft 404 errors because they are technically not true 404 errors, these tools can be used to detect some of the problems that can create soft 404 errors, such as thin content and duplicate content.
Thin Content
A crawling tool that reports pages' total word counts can be useful for identifying thin content. Simply sort the URLs based on the number of words they contain and start at the bottom of the list to evaluate the pages with the least number of words and determine if the content is thin. For pages with thin content, a writer can add more original content and make the page more valuable to readers.
Another way to fix thin content is by consolidating pages. In some cases, thin content could be the result of a page topic that is too specific, which means there is not very much to say about the matter. By merging a group of thin pages into a single page about related topics, thin content issues can be resolved.
Consolidating pages may also have the effect of fixing duplicate content issues. This type of problem can sometimes arise on an ecommerce site that sells articles of clothing that come in different sizes and colors using a different URL for each combination. This approach creates a significant number of pages that have thin content that is too similar to other pages. Using one page for the items and listing the options available can often correct the problem.
Duplicate Content
If duplicate content is a concern, it may be worth investing in a tool that has the power to identify the percentage of each page that is made up of duplicate content. If it identifies pages where the main content is almost the same as the content on many other pages, these are areas where changes need to be made. It may be possible to consolidate the pages or have them rewritten to vary the wording and avoid being registered as duplicate content.
5xx Errors
Broken 5xx internal links are often part of a bigger problem that requires outside help to resolve. In these cases, the hosting provider or server could be to blame.
Outbound Links
Both 4xx and 5xx outbound link errors could be the result of linking to an old source that no longer exists. For example, the site may have closed down permanently after the link was placed. In this case, the link can be removed, or an alternative source website can be located that offers similar material.
If the site is still up and running, check whether the page has been moved to a different URL. This may require a bit of investigation, but it is necessary to find the new page so the URL can be updated.
If a website that is being linked to experiences a 5xx error or an expired domain, it may be possible to wait a few days to see if the issue is resolved. In some cases, the site's owner may have been slow to renew it and the problem will resolve on its own. However, many feel that the safer route is removing the link or linking to a different source instead of taking a chance on whether the original one will come back online.
Best Practices For Rebuilding Broken Links
In addition to understanding how to fix broken links on a technical level, it is useful to keep the following best practices in mind when addressing broken links.
Prioritize Pages With A Higher Authority
When faced with a list of hundreds, thousands or even millions of broken links, it can be difficult to know where to begin. The best approach is to prioritize the following:
High-value links
Pages that have a lot of links pointing to them
Links from pages that have significant authority
Focus On Fresher Links
After addressing broken links on pages with greater authority, the next priority should go to fixing links on pages that have freshness signals. This means fixing broken links on pages that are regularly updated and those that still attract a steady stream of traffic.
Redirect Links To Relevant URLs
When a broken link leads to a page that no longer exists, another good practice is it to relevant URLs. It is not a good idea to redirect everything to the homepage or to a category that is not related to the page itself.
One effective approach is to look for pages that rank for the same types of keywords as the old URL. It is also important to ensure that the chosen URL will provide visitors with a good user experience.
Schedule A Consultation With 321 Web Marketing Today
Fixing broken links is an important part of a well-rounded SEO strategy that can help businesses achieve higher rankings in search engines, attract new and repeat customers and build a good brand reputation. To work with an experienced web marketing agency to ensure your business is ranking well, schedule a consultation with the experts at 321 Web Marketing today.
Related Articles: