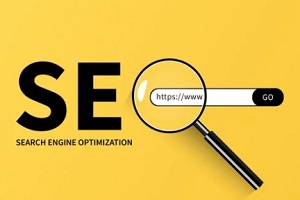 SEO, or Search Engine Optimization, plays a valuable role in helping a business expand its reach and draw in new customers, and it can be particularly valuable in the insurance sector. When performed correctly, SEO can provide a considerable return on investment.
However, it is a complicated process that requires experience and expertise to execute successfully. As a captive insurance agent, you may be wondering if it is possible to perform your own SEO. Here is a look at what is involved in the process.
Keyword Research
The keywords you choose have a direct influence on the ultimate success of your SEO efforts, so it is important to make your selection carefully. Although keyword research tools can facilitate the process, it is helpful to have a background in SEO to make sense of their output. In addition to finding keywords that the clients you want to target are likely to search for, you need to identify options that are not too competitive to rank for.
Understanding Searchers' Intent
The intention of internet users searching for terms related to insurance products online must be considered in your SEO campaign. Many searches are informational in nature, with people seeking content that helps them better understand insurance offerings.
Some searchers may be looking to compare different options, while others are ready to purchase insurance and are making more transactional searches, such as finding the best price. It is important that your content aligns with the intent of searchers who use the keywords you target.
Developing Relevant Content
The content you develop for the keywords you target must be informative and high in quality to keep visitors on the page. Google rewards fresh, relevant content that holds readers' attention. However, your insurance site must also be easy to navigate and contain compelling calls to action so that users have a clear path to follow to become your customer.
Establishing Authority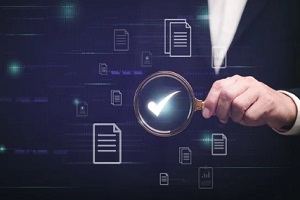 Google places websites that demonstrate expertise, authority and trustworthiness higher in the search results. Therefore, captive insurance agents must establish trust and authority in their field. Citing reliable sources such as governmental pages and authoritative studies can help, as can keeping content up to date.
It can also be helpful to choose a particular subject that is important to your prospective customers and position yourself as an expert in this topic, providing articles, blog posts and videos that educate visitors on the subject and build your authority and brand.
Making Your Site Mobile-Friendly
With so many people using their mobile devices for shopping and researching products and services, captive insurance agents cannot afford to ignore mobile visitors in their SEO endeavors. Failing to provide mobile visitors with a positive user experience can result in lost business.
Be sure your site is easy to browse on smaller screens and that actions are easy to locate and execute, such as your contact button and a button for obtaining a quote. Not only is this important when it comes to reaching people on the devices they prefer to use, but it also helps improve your ranking in Google and other search engines. You can use tools to determine your site's mobile friendliness, or you can work with an agency experienced in mobile optimization.
Targeting Content to Local Searchers
Captive insurance agents can stand out by optimizing for local searches. Be sure to take advantage of the features offered by Google My Business, including the opportunity to showcase your blog posts, client reviews and photos.
Optimizing your overall site for local searches is also useful. This entails including localized keywords throughout the pages of your site. Using keywords such as a specific type of insurance followed by your city or region may help you rank when people are searching for insurance in a specific area.
Obtain Reviews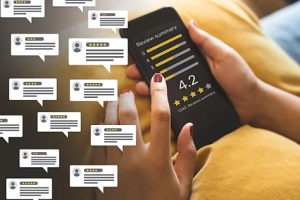 Many individuals seek the opinions of people who have experience with a certain business before making a buying decision.
Therefore, asking satisfied customers to post reviews to your Google My Business page or your Yelp profile can help build trust among potential clients. Captive insurance agents should also make a point of replying to all of their reviews politely and helpfully.
Use Social Media To Showcase Your Personality
Captive insurance agents should take advantage of social media to showcase their personality and stand out from larger agencies that may provide less personalized service. Use social media to demonstrate how involved you are in your local community as many customers prefer to support local businesses.
Work With The Insurance Digital Marketing Specialists At 321 Web Marketing
Although there are several SEO-related tasks that captive insurance agents can perform on their own, working with a digital marketing agency with experience in the insurance industry can provide an excellent return on investment and give you a significant competitive edge.
To learn more about how the right SEO strategy can bring your business to the new heights, contact 321 Web Marketing today.