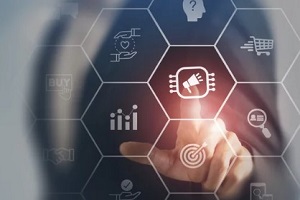 Search engine optimization (SEO) is the best way to make your insurance agency's website visible in search engines, enabling people who are looking for the services you offer to find your business. It entails creating high-quality content that is relevant to their search queries.
SEO is useful for every type of business, but different industries require different approaches. Insurance agencies can benefit from a multipronged approach that incorporates elements of both national and local SEO campaigns.
What Is The Difference Between National & Local SEO?
SEO is often categorized as either national or local. Although they are similar in some ways, there are a few key differences to keep in mind.
National SEO entails optimizing websites to help them rank higher for specific phrases or keywords that are relevant to your insurance agency's offerings. It is often difficult to rank on the national scale for competitive keywords, but national SEO is the best way for a company with a nationwide reach to stand out.
With a national SEO campaign, a company's website will be designed in a way that appeals to the broadest audience possible. Keywords will be more general, and it can take a significant amount of time to rank.
Local SEO, in contrast, is reserved for businesses that have a regional or local focus. It entails designing a website to appeal to the individuals in a specific geographic area that makes up the target market of the business.
Many local businesses offer services that are specific to their area and do not need to appeal to individuals living outside of their operating area. In some cases, state laws may prevent them from selling their goods or services to people in another state. While insurance agencies should not ignore national SEO entirely, local SEO can often produce qualified leads more quickly than simply focusing on a national approach.
Here is a look at the benefits of a local SEO campaign for insurance agencies.
Many People Prefer To Buy Locally
Even if you are operating a larger-scale insurance agency that can serve individuals throughout your state, it's important to keep in mind that many people prefer to work with local businesses. These days, many Americans understand the value of supporting their local community.
Moreover, insurance is a complex service, and many people want to form a personal relationship with their agent and visit them to discuss sensitive topics in person.
In addition, some businesses or individuals may be in a situation where they need to obtain insurance immediately and wish to discuss their options with an insurance agent in person. Optimizing your insurance agency's website for a local audience is a great way to attract these types of customers.
It Can Help You Affordably Expand Your Reach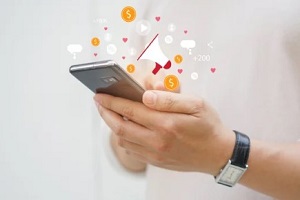 Even in the digital age, the category of marketing and advertising is one of the biggest expenses for all types of businesses, and insurance agencies are no exception.
When you focus on improving your rankings in Google on a local level, you will attract a steady stream of free traffic that you can convert into long-term clients if your website is structured properly and your offering is attractive.
This can help you reduce your expenses for more traditional methods of advertising, such as direct mailings and TV and radio commercials.
Better-Quality Leads
With local SEO, your insurance agency can attract higher-quality leads with a greater likelihood of converting to clients than those targeted by national campaigns since individuals who find your website will be specifically looking for someone who operates locally.
In addition, when your content is written with a local audience in mind, you can demonstrate that you understand their needs and give your agency an advantage over bigger national companies.
Improved Brand Recognition
For insurance agencies, brand recognition is widely acknowledged as a major factor in conversion. When your name appears in front of searchers on a regular basis, they will become familiar with your brand, which will help them become more confident about using your services.
It Can Generate Quick Results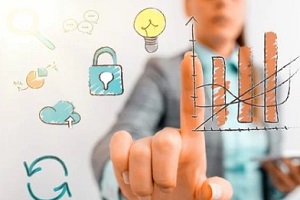 Ranking in the top spots in Google for national keywords can be very challenging. It may take months or even years to see your Google rankings improve on the national scale. However, when you focus on local SEO, your insurance agency will only be competing against other smaller agencies within the local market instead of larger conglomerates with a nationwide presence.
In addition, not all of these competitors will be investing in a local SEO campaign, which means your insurance agency has a chance to rank on the first page of Google fairly quickly with a well-planned campaign.
Discuss Your Local Insurance SEO Campaign With 321 Web Marketing
Is your insurance agency looking to build a stronger web presence and attract more high-quality leads? The search engine optimization professionals at 321 Web Marketing are experts in local SEO for insurance agencies. Contact us today to learn more about our insurance marketing services.