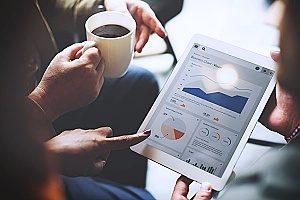 Search engine optimization (SEO) is a proven marketing technique used to boost the number and quality of visitors to a website by improving a website's ranking in the search results. In Northern Virginia, ranking in the search engine results pages (SERPs) have become increasingly more difficult due to the growing population. As competition for keyword ranking has become fierce, it is more important than ever to know the current state of local SEO in Northern Virginia. Understanding what is relevant to SEO in 2019 will help your business gain an edge over the local competition.
Northern Virginia SEO In 2019
Northern Virginia is flooding with businesses that are attempting to rank for local keywords. Therefore, it is essential that your company stays current with its SEO strategy to compete with the rest of the businesses attempting to sit atop the SERPs. Here are the current trends in Northern Virginia SEO that can help your company gain insight on how to outrank your competition and win more business.

More SERP Features For Faster Access To Information
As technology continues to evolve in the digital age, the SERPs are doing the same. In recent years, Google has introduced new SERP features over the years such as images, lists, videos, and company information on just the first page of results. This has allowed individuals to gain even faster access to information about businesses, such as their location, phone number, hours of operation, etc. Here is an example of how your company's SERP features could appear in Google: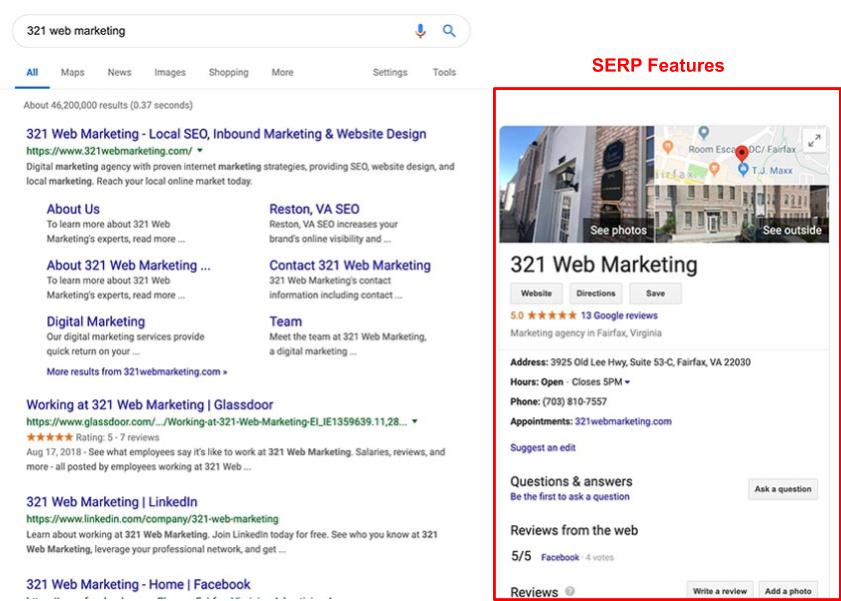 As you may notice, Google lists crucial information about our company in the SERP when users search '321 Web Marketing.' This information tells individuals exactly when they can expect the company to be open, how to get in contact with them, etc. The box on the right side also contains Google reviews that our actual clients have published, allowing potential clients to make a decision based on the satisfaction of others. In addition, Google lists six pages that they feel to be the most relevant to users visiting our website when searching our company directly. With the help of Northern Virginia SEO, your business can expect similar SERP results when web local web users search for your company.
Fast And Secure Websites Dominate The SERPs
The speed and efficiency of your business's website will determine whether SERPs choose to deliver your website to searchers or not. A website that features an easy-to-navigate menu is likely to be shown more frequently in the SERPs. Additionally, websites that include fast load speeds, provide quick access to information, and never go down will increase in SERP rank across the entire domain. This will also be helpful to the users as they will not click away from the site in favor of one that can provide the information they need faster. In some cases, search engines will temporarily suspend (and in extremely rare cases, permanently ban) a domain from appearing in the SERPs if it fails to supply the user with information in an adequate amount of time.
In addition to website speed, the security of your website is now an equal factor in determining SERP ranks. Search engines will return sites that contain the prefix 'https' in favor of sites that only contain 'http.' In some cases, they will completely disregard 'http' websites. Therefore, it is important that you acquire an SSL certificate for your website. An SSL certificate guarantees secure website connections from a server to a client, as well as encrypts data to protect against breaches. Ensuring that your website is safe can put website visitors at peace of mind, as well as inform search engines that your business is legitimate and cares about the safety and privacy of its customers.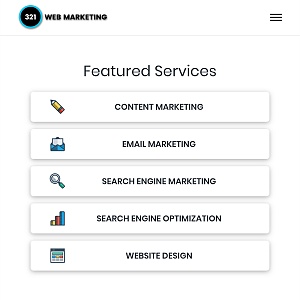 Heavy Focus on Mobile Website Optimization
It is estimated that over 50% of Google searches are conducted on a mobile device. Websites that include a mobile-specific menu, as well as a responsive mobile design, are more likely to be included near the top of the SERPs. When designing and developing your business's website, you must create pages that provide ease-of-use on all different platforms. Now that desktop and mobile searches share an equal distribution, your website design must function well on any size aspect ratio. A digital marketing agency can develop an SEO-friendly website for your business so that you do not have to worry about whether your site is optimized for mobile use or not.
Backlinks Are Now Critical To A Website's Success
Search engines are designed to display links to pages that they consider to be relevant and trustworthy. Thus, it would only make sense that they rank pages with more backlinks higher than those that have fewer backlinks. To ensure that your website ranks at the top of the SERPs, it is important to create informative and interesting content that people will want to link to in their blogs and on social media. Backlinks from websites with a higher domain authority will boost webpages higher in the SERPs. Click here to learn more about backlinks and why they are important.

Voice Search Is Expected To Emerge In 2019
With over millions of homes in the U.S. now containing a smart speaker such as Google Home or Amazon Echo, it is more important than ever to update your SEO strategy accordingly. Optimizing websites to contain voice search SEO will soon become a popular trend among companies. Therefore, you must create website content that is tailored to voice search. For example, if you are a mortgage lender writing content for your brokerage, it would be more effective for SEO to write a blog entitled "How Can I Refinance My Home?" instead of "Refinancing a Home in 2019." Creating content for your website that is optimal for voice search can increase your company's chances of appearing at the top of SERPs, which can lead to more qualified business.
Speak To 321 Web Marketing About Northern Virginia SEO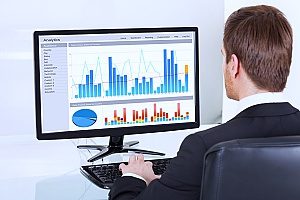 In Northern Virginia's competitive market, SEO is more important than ever. However, it is not easy to practice without the right tools and labor. Attempting to implement SEO is even more difficult when running a business in the area. Fortunately, 321 Web Marketing has the proper resources to conduct Northern Virginia SEO campaigns for any size business. Our team of experts has years of experience with performing local SEO for companies inside and outside of Northern Virginia. We can serve as your business's outsourced marketing team – or work with your current marketing team – to devise and execute a custom digital marketing campaign that can boost your company's rankings in the SERPs. For more information about Northern Virginia SEO, or to schedule a consultation, contact 321 Web Marketing online or call us at (703) 810-7557 today.
Feel free to also review our comprehensive Northern Virginia SEO guide to gain more helpful information about gaining more customers for your business in Northern Virginia.
Local SEO For Northern Virginia
UPDATED: Sept 1, 2019