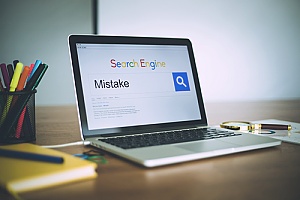 Growing your insurance agency online is not as easy as inserting a few random keywords into an article. To attract a larger audience and generate leads, you need to use search engine optimization (SEO) in a way that positively impacts rankings and conversions. Most insurance companies are not knowledgeable in SEO strategies, resulting in common mistakes when attempting to market themselves. While everyone makes mistakes, too many SEO errors can cause the growth of your business to come to a standstill. To improve traffic to your website and increase your campaign's return on investment (ROI), it is important to avoid making costly mistakes..
Costly SEO Mistakes For Insurance Agencies
SEO mistakes are not only detrimental to your business's growth, but also to your bottom line. When you fail to optimize your website, the number of visitors to your site will likely be low. This means fewer people calling your insurance agency and purchasing insurance policies. If you have already started to work on your web site's SEO, you have taken the first steps towards creating a well-optimized site. However, it is important to review your SEO techniques regularly to see if there are mistakes you are making that could be negatively affecting your growth.
Here are a few costly SEO mistakes your insurance agency may be making:
Posting Duplicate Content Without Canonicalization
Duplicate content refers to content that appears on the web in more than one place, meaning a location within a unique website address. Although search engines do not see duplicate content as a direct penalty, you may find that duplicate content does indeed impact search rankings. If you are going to use duplicate content on the web, be sure to use canonicalization. A canonical tag or "rel canonical" tells search engines that a specific URL represents the master copy of a page. This can help prevent problems caused by identical content across multiple URLs.
Figure 1.1 shows the canonicalization option for the Yoast SEO WordPress Plugin. For example, if this blog contained duplicate content from our comprehensive insurance marketing guide, we would set the canonical URL to the link above. You can check for a canonical URL in most browsers by right-clicking on the page, pressing CTRL + F (on Windows) or CMD + F (on Mac), and copying and pasting the following:
link rel="canonical"
Inaccurate Online Citations
Improper citations are also one of the most common SEO mistakes made by insurance agencies. Search engines use citation signals — which refer to a business's name, address and phone number — for ranking purposes. If there are online pages that contain incorrect information, the business could be penalized. While the process can sometimes be time-consuming, it is important to check that all of your insurance agency's online citations are correct and contain up-to-date information.
Website Which Is Slow & Not Mobile-Friendly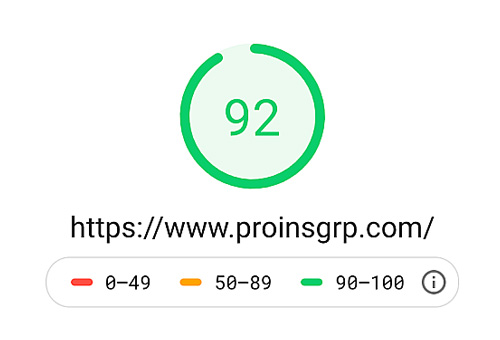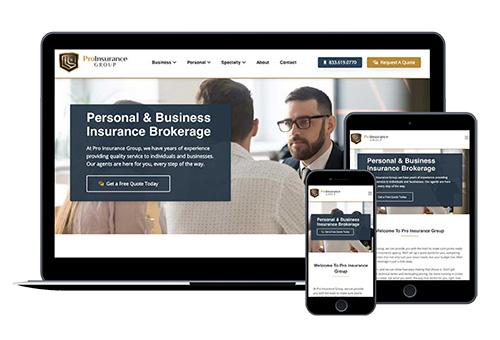 What many business owners do not realize is that having a website that runs slowly can actually hurt your domain authority. The reason being is that when your website takes too long to load, visitors get impatient and will likely leave the website within a few seconds. This can directly impact your website's bounce rate. When ranking your site, search engines like Google take metrics like bounce rate into consideration. In this day and age, web users expect business websites to load within milliseconds. If your site does not live up to these expectations, web users will look to your competition for the services you offer. The same principle applies to non-mobile-friendly websites. As a majority of people now search for businesses online, having a mobile-friendly site is essential.
The images shown in Figures 2.1 and 2.2 show the website speed rank by Google PageSpeed Insights and the desktop, tablet, and mobile views for Pro Insurance Group, respectively. At 321 Web Marketing, we place a heavy focus on ensuring our clients' websites are fast, responsive, and secure. Therefore, we not only help increase their rankings in Google, but also improve the likelihood that a given user will have a positive experience using the site.
Fake Or Inaccurate Google My Business Accounts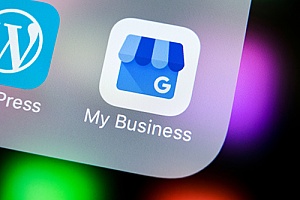 Google My Business (GMB) can help drive customer engagement by attracting local customers through Google Search and Maps. This platform allows web users to search for businesses and searches near them and review business listings with vital company information. Unfortunately, some people take advantage of valuable tools like Google My Business and put fake or inaccurate information on the web to draw in a larger audience in an unethical manner. For example, some insurance agencies may create GMB accounts for locations that do not exist or may try to rank locally for an area in which they do not have a business location.
Absence Of A Clear Insurance Marketing Strategy
The "build and they will come" strategy is rarely effective. If you want to build an audience of people that actually need the services you offer, then you need to have a clear and concise marketing strategy in place. A marketing strategy refers to your overall business strategy for connecting with prospective consumers and making them into customers that purchase your products or services. While there is no one "right" way to market your insurance agency, you do want to make sure that your insurance marketing strategy is solid and aligns with your business's goals and objectives.
Reach Out To The Insurance SEO Professionals
It is easy to make simple SEO mistakes when attempting to grow your insurance agency online. However, it is important to realize these mistakes and take the steps required to find solutions. Does your business need help improving your SEO and growing a larger online audience? Reach out to the digital marketing professionals at 321 Web Marketing to learn more about SEO marketing and how we can help you grow your insurance agency online and otherwise.