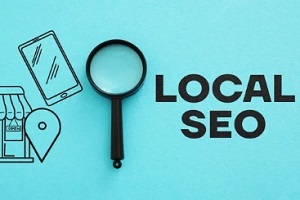 Northern Virginia presents the perfect environment for a business to thrive. With a large and diverse business community, excellent infrastructure and healthcare, some of the wealthiest communities in the nation, and a thriving tourism sector, all the elements of success are here.
However, businesses that want to stand out in the competitive Washington, D.C. metropolitan area need a solid marketing campaign with an emphasis on local search engine optimization (SEO).
It is important to first understand the differences between national and local SEO. National SEO focuses on market keywords that refer to an industry in a general sense, such as "cosmetic dentistry". Local keywords, in contrast, use market keywords with a location.
For example, the focus may be on terms such as "cosmetic dentistry in Atlanta" and "Atlanta cosmetic dentistry." Here is a look at some of the unique benefits of running a local SEO campaign in Northern Virginia.
How Can Local SEO Benefit Northern Virginia Businesses?
In a competitive metropolitan area, a business must be strategic in order to stand out. Running a local SEO campaign in Northern Virginia can accomplish several goals with the right strategy increasing your visibility and positioning your business as an industry leader.
It Is A Cost-Effective Marketing Method
Traditional advertising channels can be very expensive in Northern Virginia, whether using local TV ads, or billboards and banners. Optimizing local SEO is a far more cost-effective approach that has just as much potential to reach audiences who are actively seeking products or services in your area.
In fact, studies have shown that when searchers are using a smartphone to find a specific type of company, more than four out of five choose the "near me" option. This means a good local SEO campaign can put your name in front of potential customers precisely when they are looking to buy a product or service in your area.
With many smartphone users visiting a business within 24 hours of searching, local SEO has an impressive conversion rate, and it does not cost a lot for small businesses to make inroads in local search.
Focusing on local content, review generation, and citations can provide an excellent return on investment. As these efforts pay off, many businesses find they are able to devote more of their budget to improving their rankings even further, fueling a cycle in which their visibility and business continue to improve.
It Increases Traffic To Your Website
Studies have shown that 97% of search engine users search online when looking for local businesses, and nearly half of all Google searches are focused on local information.
Meanwhile, a study published by Forbes found that up to 40% of shoppers find local businesses using map applications, such as Google Maps, that provide clear directions to the business, along with customer reviews.
This means that businesses that are not making a strong effort to link their company to their geographical location are missing out on a significant amount of traffic to both their website and their physical site.
It is important to note that not only does a good local SEO campaign drive more traffic to your site, but the traffic you attract is highly qualified because there is a significantly increased likelihood that the users are already in your area and prepared to do business with you.
Therefore, making it easy for customers to make direct bookings via links in your profiles can significantly increase your conversions.
It Helps You Position Yourself As An Expert In Your Industry
There is no question that breaking into the top results for national keywords can be challenging, but a well-executed local SEO campaign can allow a business to position itself as a thought leader in its industry by distributing helpful and authoritative content to a broad range of customers.
Local content marketing should be focused on discussing your local area and the community. In addition to helping you improve your position as a local expert, this can increase engagement, which also has a positive effect on business and your rankings in Google.
Moreover, evergreen resources with a local focus can attract back links from other local businesses that add to your credibility and authority, further cementing your position as a thought leader in your field.
It Gives You Greater Control Over Your Local Reputation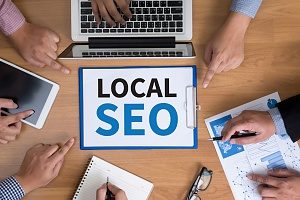 Northern Virginia is a highly competitive geographical area for most industries, and a local SEO campaign can give you better control over your local reputation.
For example, requesting reviews from customers who have had positive experiences with an organization can help build positive reviews and high ratings, which can make an impression on prospective customers who are searching for a trustworthy local business.
Schedule a Consultation with the Northern Virginia SEO Professionals
Northern Virginia is an area with unique concerns, and it is helpful to work with an SEO company that understands the intricacies of the market. Whether you are targeting the D.C. metro area or areas further afield, local knowledge can make all the difference.
The SEO professionals at 321 Web Marketing in Fairfax possess the experience and insight needed to help your business expand its local reach and outrank competitors. Contact us today to get started.