The results people see when they type a search query into Google don't appear by magic, though it may seem that way. They appear because of algorithms that adhere to the science of SEO, or search engine optimization. To properly optimize pages, a digital marketing agency will research what information web users are searching for and what terms they use during that search. Then, they place these exact keywords in strategic locations throughout a client's website. When done well, SEO helps search engines find the websites that contain these keywords, in turn helping the website appear higher in search results when users type in the keywords embedded in the site. Creating SEO-friendly content is a popular dental marketing tool that can be used to increase your site's visibility online, rank higher in search results, and even save your dental practice money. It is a relatively inexpensive form of dental marketing that may lead to more revenue as the result of your initial investment.
Rank Higher
Using SEO driven content on your website can help it rank higher in search results.This, in turn, carries several benefits of its own. People generally consider links on the first page of search results to be the most relevant, and the very first link on the page is often considered to be the best of the bunch. Most users won't even click past the first page of results, as they typically believe all the information they need is right there on the first page. Properly optimized web pages are more likely to appear on the first page of results, driving traffic to your site. Appearing on the first page of results also encourages web users to trust your dental practice as a reputable one that employs knowledgeable people who understand the needs of patients and the changing industry. People who trust your practice based on its position and the content your site contains are likely to become patients and refer friends to your practice should they need similar services.
Create Relevant Content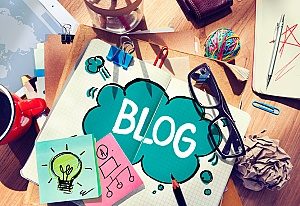 Now you know that when people click on links to your website, they do so with the expectation that you will be able to help them out by providing them with pertinent information. Rise to the occasion by creating exactly the type of content they seek. For example, if your digital marketing agency's research shows that many people in your city are searching for "braces for teens," and this happens to be a service your dental practice provides, you may choose to create a blog post explaining the different types of braces and orthodontic options for teens.
This will help your website appear in search results when people search for that term, and it will also help users think of your practice as a knowledgeable and trustworthy source of information. They may be more likely to become clients once they feel confident in your practice's ability to remain informed about the latest techniques and pass that information along to its patients.
Get Qualified Leads
How many people who see your newspaper advertisement or bus poster actually become clients? The number is probably lower than you would like, as these viewers are being passively exposed to the ad while they are busy doing something else, like reading the paper or commuting to work. SEO, meanwhile, provides your dental practice with more qualified leads. People who view your website's link on a page of search results are seeing it because they typed in keywords that match the content on your website, making it more likely that they will be receptive to that content and ultimately become a client. SEO can therefore help you gain better leads in less time than if your dental practice were to rely on other forms of dental marketing, helping you increase revenue quickly and continue to grow your business.
Save Money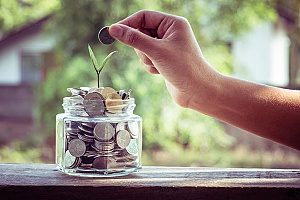 Another popular method of digital marketing used dental marketing plans is using pay per click, or PPC, advertising. These sponsored links appear on the top or side of a page of search results and are clearly labeled "ad." Each time someone clicks on one of these links, your dental practice is charged a specific amount of money, usually under a dollar. While it may seem cheap, PPC advertising costs can add up and provide little true value in return for your investment.
It's impossible to accurately budget for PPC ads. While you may be able to estimate the number of times the link will be clicked, it's easy to exceed your budget if the link proves more popular than expected. In addition, the most relevant keywords cost more money, forcing companies to spend more money if they want to remain relevant. Many web users avoid clicking on sponsored links because they do not trust companies that rely on such advertisements, and as a result, PPC ads are likely not worth the money after all. Optimizing your web pages, meanwhile, is a one-time investment that does not cost more when traffic goes up or keywords become more popular, saving your practice the money and time that would be spent on reorganizing PPC ad campaigns.
Hiring a Dental Marketing Agency
Consider working with a dental marketing agency to develop an organic SEO campaign. 321 Web Marketing is a Northern Virginia-based digital marketing agency that creates SEO content and optimized websites for dentists. The agency's dental marketing team conducts extensive research into the current state of the dental industry and the competitors of each client to create a customized dental marketing plan. 321 Web Marketing continues to monitor the success of the plan after it is launched, allowing it to make any changes necessary — including inserting new keywords or removing outdated ones — to ensure that your site receives qualified leads each day.