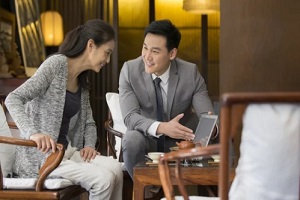 As a captive insurance agent, you enjoy providing personalized service to local clients while representing a reputable insurance company. It's an approach that can benefit both agents and clients, but it does differ from operating as an independent insurance agent in several ways.
One big question many captive insurance agents must answer is whether they want to set up their own website. After all, they work with companies with name-brand recognition that offer them leads and marketing materials as well as a branded online presence.
Although you may be required to follow your parent company's guidelines and policies, there are several reasons that having your own website can set you apart from other agents and help your business thrive.
Here is a look at why captive insurance agents should consider setting up their own website.
It Allows You To Demonstrate Your Expertise And Personality
When you create your own website, you have control over the content and can present yourself to potential clients in a way that you feel best represents you.
Many people work with captive insurance agents because they are seeking personalized service, and your website allows you to introduce yourself to prospects and show how you can help them. Your website can contain testimonials and credentials, and you can also convey your values through your writing.
It Helps You Stand Out From Other Captive Insurance Agents
There is a good chance that you are not the only captive insurance agent in your area who is working for the insurance company you represent. One way of setting yourself apart from these other agents is by highlighting your unique selling proposition on your website and demonstrating why people should work with you.
For example, you might highlight specific expertise you have in your niche, share awards and recognitions you have received, demonstrate your community involvement, or provide special offers to customers.
It Can Boost Customer Retention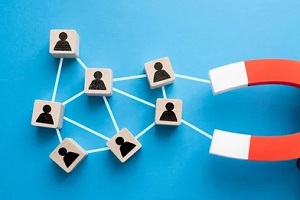 Having your own website can also help you to retain more customers. When you work as a captive insurance agent, you may occasionally encounter customer dissatisfaction that stems from factors that are beyond your control, such as changes to policies and prices established by your parent company or issues with claims.
While there is not much you can do about these matters, you can boost customer satisfaction and loyalty by offering ongoing support and multiple means of communication.
Your website can help you communicate news that affects policies to your clients, and you can also use it to post information about local topics of interest that relate to the insurance field or post polls and surveys that keep clients engaged.
It Can Help You Expand Your Reach
If you are looking to branch out into new areas of business, your own website can serve as a powerful tool for broadening your reach. It can act as a hub for online marketing activities such as email marketing, PPC, SEO and content marketing, all of which can be used to target different segments of the market.
For example, you may be looking to attract a specific demographic, capitalize on your expertise in a particular type of insurance, or focus on a very specific community within your overall area. An optimized and tailored website can help you boost your profile in front of the types of customers you are seeking and help more prospects find you.
You Can Use It As A Source Of Lead Generation
If your site is optimized for search engines using keywords that align with the needs of your target audience, it can help you attract more potential customers who are seeking the insurance solutions you offer.
It can also enable you to attract more referrals from existing clients, especially if you make it easy for them to share the site with family, friends and colleagues who may need your services.
It Can Form Part Of A Broader Digital Marketing Strategy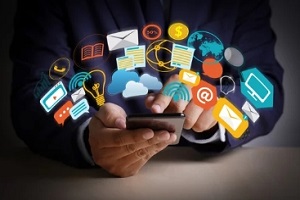 Captive insurance agents can use their own website as part of a broader digital marketing strategy that attracts new leads. For example, agents may choose to create a series of short videos or blog posts that contain advice and helpful tips on different topics of insurance that prospective customers may find helpful.
These can be posted to social media with calls to action inviting prospects to visit your website and make their way down the sales pipeline.
Contact the Insurance Digital Marketing Specialists at 321 Web Marketing
As a captive insurance agent, having your own website can provide numerous benefits, from attracting new leads to enhancing your reputation. Your website should be thought of not only as a means of selling insurance solutions but also as a way of forging trust and building relationships with clients and potential clients.
Reach out to the insurance marketing specialists at 321 Web Marketing to find out more about how we can help you take advantage of the many opportunities that await captive insurance agents who set up their own websites. Use our online form to schedule a consultation today!