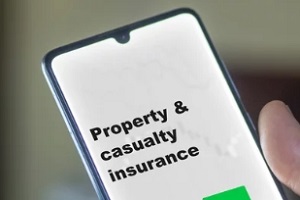 The property and casualty (P&C) insurance market is highly competitive, and the best way to gain an edge is by employing effective marketing strategies. This can be complicated due to the broad range of products offered by P&C insurance agents; however, by communicating your value proposition to potential customers and differentiating your offerings from those of your competitors while engaging your target audience, you can attract and retain more customers.
Here is some guidance for improving your P&C insurance marketing efforts.
Nurture Your Leads Carefully
Some of the prospects you attract may not be prepared to buy insurance solutions immediately, which means they will need to be nurtured through your pipeline until it is time to make a decision.
Therefore, you must establish a system that is capable of capturing, qualifying and following up with leads as well as existing customers throughout their buying lifecycle.
Tools such as automation software and email marketing can help move leads through the sales funnel, while techniques such as lead scoring can help to identify the leads that are most likely to convert so you can focus your attention where it is likely to yield the best results.
Understand Your Audience
Before you can begin to craft marketing messages, it is essential to understand who it is you want to reach with this message. Many P&C insurance agents find it helpful to target specific segments of customers, such as drivers, homeowners, landlords or renters.
These segments can be narrowed down even further, such as targeting young drivers, if you have a particular area of specialty. Study your target audience carefully, understanding their needs and their pain points.
Feedback from current customers, market research and data analytics can all help you to create buyer personas that can be used to tailor your marketing campaigns.
Demonstrate Your Value
P&C insurance is a very competitive field, and you are likely competing with a number of other agents and companies offering similar services. Discover your distinct value proposition, the factor that differentiates you when competing for your potential customers' patronage.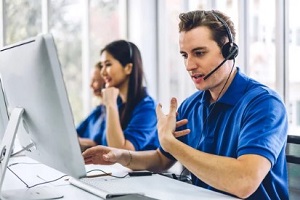 Do you have some unique experience related to the field? Have you lived in your area for a long time and developed a comprehensive understanding of local issues? Do you specialize in finding creative solutions to unique insurance issues?
Use your website and social media platforms to share case studies, certifications, awards and testimonials attesting to your knowledge, reliability and quality.
Diversify Your Marketing Channels
Setting up a website may be an essential step in marketing P&C insurance, but it is only one part of the equation. It is important to reach your prospects at various stages throughout their buying journey which requires using the different marketing channels that are most suitable for each phase.
In addition to an informational website, you may need regular blog posts, video content, webinars, social media posts, billboards or radio ads.
Develop Content That Provides Value
Content marketing is a very effective approach for insurance businesses that entails delivering helpful information to your target audience. Write blog posts, social media posts and articles that are genuinely useful to those who may be seeking P&C insurance as well as existing customers.
For example, a P&C insurance agent specializing in auto insurance might write posts about what steps to take after you've been in a car accident, while an agent focusing on property insurance can provide advice on protecting one's home from natural disasters.
General insurance topics might include choosing the right insurance coverage to suit an individual's needs or finding savings on insurance. If there are questions or concerns that customers and prospects bring up frequently, these could form the basis of useful posts that are likely to be shared and boost your online profile.
Optimize Your Website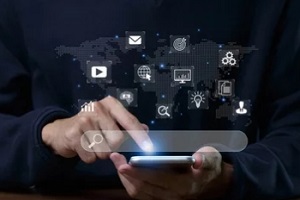 Search engine optimization can help your website move up in the rankings, eventually becoming one of the first names people see when searching for insurance in your area. At the heart of every successful SEO strategy is solid keyword research.
Find out what your target audience will be looking for and what terms they use when describing their needs. Initially, you'll want to target keywords with high buying intent, low competition and a high search volume.
Optimize the content on your website to ensure the keywords you are targeting are included naturally in the text, including your home page, blog posts, service pages and landing pages.
Building backlinks, improving site speed and enhancing the user experience can also help improve your standing in the search engines. It is also important to optimize your website and other marketing channels for mobile devices as people are increasingly using their smartphones to find services like insurance.
Work With the Insurance Digital Marketing Experts
At 321 Web Marketing, our insurance SEO specialists can help your insurance agency stand out from the pack and attract new leads. Contact us today to get started on the path to the front page of the search results.