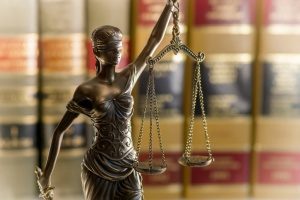 Spreading the word about your law firm and the services it provides can often seem like a huge undertaking, especially for lawyers who already feel overwhelmed with the day-to-day tasks of running a business. Furthermore, with the lack of clear data measurements from traditional advertising methods, it can be hard to know if your marketing efforts are even working. While relying on newspaper ads, banners, direct mail, or the occasional TV ad can seem like a great investment, it can be hard to know how many people are seeing those ads, let alone using them without a strategic law firm marketing plan.
Benefits Of An Effective Law Firm Marketing Plan
A law firm marketing plan, in contrast, can take much of the uncertainty out of the situation. Digital marketing for attorneys can lead to increased brand visibility and loyalty, qualified leads, and revenue, all with a greater return of investment than traditional advertising methods. Furthermore, digital marketing provides you with up to the minute data on how many people are on your website, reading your content, or engaging with you through social media. Read more about the many benefits a law firm marketing plan can provide for your firm.
Increasing Online Visibility & Brand Awareness Of Your Law Firm
The vast majority of people seeking lawyers and local law firm services often do research online before deciding who to contact. Thus, if a potential client starts online and your website and web content rank well for search terms that meet the criteria of their search query, your law firm will be among the first they will likely click on. This significantly increases the chances they will visit your law firm page, or even call to request your services. This concept is the foundation of search engine optimization (SEO), the process of increasing the online visibility of a website or a web page in a web search engine's unpaid search results.
By consistently creating law firm content that your customers can find useful and applicable for their legal service needs, your website and brand will capture more individuals who have similar search queries. This can lead to more people visiting your website, resulting in more qualified leads and conversions.
Building A Cohesive & Sought Out Law Firm
Brand recognition is a marketing concept used to describe the ability of consumers to correctly recall a brand when asked. On average, how many consumers do you think can recall your law firm or the names of your attorneys, when prompted? Building an online presence through a law firm marketing plan can put your brand directly in front of potential customers and future customers alike. This can boost your brand recognition and loyalty, enabling more customers to readily think of your law firm when they find themselves in need of legal services or counsel.
Converting Qualified Leads Into Clients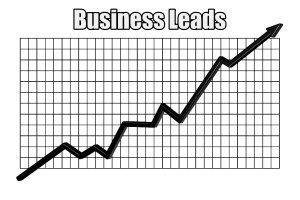 In addition to creating brand awareness and exposure, creating an effective law firm marketing plan can also make it much more likely that your firm's services will find the right audience. With social media and email marketing, your audience can quickly expand when current subscribers share or forward your content or email newsletters to other individuals who may find your content relevant to them. This can quickly and efficiently transform leads and referrals into law clients.
Reaching Clients Through Social Media Platforms
Social media marketing can be an especially effective tool in this process. Social media can make your business more accessible to potential customers and make your law firm more familiar to existing ones. Occasional readers may become qualified leads after consecutively browsing your business page for useful law-related content. You may also attract new clients through the use of a custom-targeted ad in their newsfeed. This can position your law firm at the front of people's minds when they begin to consider researching legal services or attorneys they would like to work with.
Creating an online community by directly engaging with customers through a variety of social media platforms can significantly improve client acquisition. You can take advantage of this and distinguish yourself from other law firms by actively responding to customer questions and concerns, sharing relevant content, and offering advice online.
Once your followers realize that there is a real person behind your brand, their relationship to your brand will change. They will likely engage with you more, and refer your business or content to friends or family in need of similar legal services. This can dramatically increase your book of clients, while creating a backlog of useful content for which new and future customers alike can engage with.
Analyzing Data To Optimize Client Retention
With email, social media, and organic SEO marketing, your company can receive a multitude of data, such as how often people are opening your emails or what content gets most viewed on your site. This data can then be used to develop more effective advertising campaigns in the future. For example, after seeing how a particular campaign plays out over the course of a month, you may choose to redesign your email newsletters or target keywords that are more likely to generate traffic.
This process of consistently optimizing your content based on data can further expand the scope and quality of your content. This will allow you to maintain the trust and brand recognition of your audience over time by establishing your firm as a thought leader in the field. As a result, past customers will likely turn to you if they ever need legal services in the future.
Speak To A Professional Law Firm Marketing Agency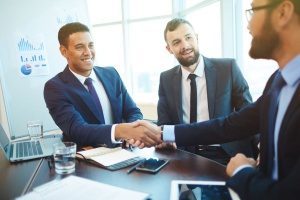 While there is no denying that the proper use of digital marketing methods can greatly increase your online visibility, brand recognition, and conversion rate, many law professionals find it difficult to start. With all the steps needed to successfully implement an effective law firm marketing campaign, doing it yourself can be a challenging task.
Fortunately, a professional law firm marketing agency has all the skills needed to execute an effective law firm marketing plan. 321 Web Marketing uses a variety of digital marketing methods, including content generation, SEO techniques, custom website development, and targeted keyword research to ensure that your law firm reaches more qualified leads and meets its marketing goals. Contact 321 Web Marketing today to get started on your custom law firm marketing campaign.
Schedule A Law Firm Marketing Consultation


Related Articles: