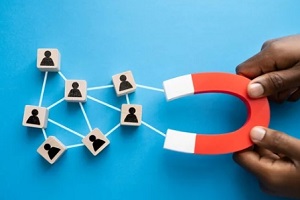 Lead generation is vital to helping property and casualty insurance agents grow their business. Agents starting a new insurance business with no clients have a particularly pressing need for a high volume of leads, while those who inherit or purchase an agency and already have a stream of residuals still need leads to future-proof their business.
There are many different ways of acquiring leads, although they all fall into one of two categories: paid and organic. Here is a look at what property and casualty insurance agents need to know about these two methods of finding individuals who are interested in their services.
Purchasing Leads
One of the simplest and most straightforward ways of acquiring new leads is by buying them from companies that offer insurance agents qualified leads. Here are some of the advantages and drawbacks of this method.
Benefits Of Purchasing Leads
The main benefit of purchasing leads is accessing high-quality leads as you need them. Insurance agents can purchase the number of leads they need to meet their goals by considering their expected rate of conversion, and they can return to the same seller when they need more leads.
Another important advantage of paid leads is the fact that they are generally considered warm leads, which will be much easier to convert into long-term clients than cold leads. Obtaining warm leads in bulk can yield better results in a shorter amount of time than seeking out leads on your own.
Drawbacks Of Purchasing Leads
Although paying for leads can be an effective approach in some situations, there are several reasons it may not be the best route in every case. The main drawback is that high-quality leads tend to be rather expensive.
They may end up delivering an impressive return on investment, but agents must have a clear plan in place for contacting the leads and following up with them to close as many sales as possible. Those who lack a good strategy could end up spending a lot of money without getting much in return.
Agents must also consider the quality of the leads they are purchasing and ensure they come from a reputable source. In some cases, lead aggregators may be purchasing lead databases and reselling them without performing due diligence to find out if they are cold or warm. This could mean that agents are paying for information that is unlikely to yield positive results.
Acquiring Organic Leads
There are numerous methods of acquiring organic leads, and they all have their own pros and cons to consider. The following are some of the top approaches:
Traditional Advertising
Some traditional methods of advertising are still effective today, such as signs, mailers, TV and radio ads, and billboards. This can help increase an insurance agency's local name recognition as it can easily be targeted to your geographical area.
However, it should be combined with other approaches because it is very challenging to build a new insurance business based solely on name recognition.
Cross Selling & Referrals
Agents who already have a book of business can use their existing clients to generate referrals. These leads can be much easier to close because they personally know someone else who is happy with the agents' services.
Cross-selling, meanwhile, involves talking to current customers and finding out what other insurance products they may need. Although these may not be major sources of organic leads for some agencies, there are no real downsides to using referrals and cross-selling to boost the business.
Social Media
When conducted with the right approach, social media marketing can be very effective for insurance agents. Many insurance agents hire digital marketing experts to run their social media campaigns and implement strategies such as creating engaging content or working with influencers to broaden their reach.
Websites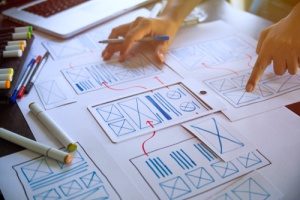 A well-developed agency website can be a valuable source of leads. Even agents who are not actively marketing should develop a website that provides information about their products and services as well as their contact information so prospective customers can learn more about them.
With the right search engine optimization (SEO) strategy, a website can also serve as a great source of highly qualified leads who are interested in what your agency has to offer.
It also provides you with valuable insight about where your leads are coming from and the terms they are searching for, which can help you fine-tune your offering to meet their needs. A digital marketing agency with expertise in insurance SEO can help ensure your website is set up to generate leads.
Learn More About Acquiring Qualified Insurance Leads From 321 Web Marketing
The experienced insurance marketing team at 321 Web Marketing can help your agency find valuable organic leads that are likely to convert. We can design a well-rounded strategy tailored to your goals and budget that will help you expand your business and boost your bottom line. Reach out today to schedule a consultation.