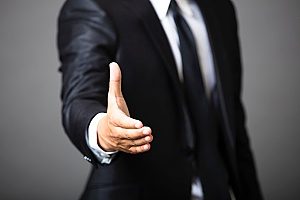 Digital marketing goes beyond putting together an amazing law firm marketing plan. In order to know what is working (and what is not) it is important to track your campaign using key performance indicators, or KPIs. Tracking and optimizing on these metrics can help you define and reach your law firm marketing goals sooner. A law firm marketing agency can help you develop goals that are well-defined, applicable to your business, and communicated effectively. Some law firm KPIs, such as the "number of people who need legal services each year", are ineffective because your firm has no impact over that number. A better key performance indicator might be "number of individuals visiting your home page each month."
Essential KPIs To Track For Your Law Firm
With the help of a law firm marketing agency, you can zero-in on more measurable and specific goals to ensure you are focusing your law firm marketing efforts towards your target audience. Read more about the reliable KPIs below and learn how tracking them consistently can dramatically improve your law firm marketing campaign.
How Much Organic Traffic Your Website Receives
Individuals who visit your site are likely to gain a better understanding of your services and are also likely to be already searching for legal services similar to yours. Thus, increasing your website traffic is often the first step toward increasing your client list, making it an essential KPI to track. You can track your website traffic in a variety of ways: you may choose to track how much time people spend on your website, how they are finding your website organically (through search), or directly (how many are typing your url into their address bar). These numbers can help you redesign your website to include more relevant keywords or increase your efforts in driving traffic through various channels that have proven to be effective already.

Figure 1.1 shows the growth of organic users for an immigration law firm that has worked with 321 Web Marketing over time, from August 2018 to August 2019 (updated after publishing the blog). It is important to include organic traffic in your law firm KPIs as it can give you a sense of how many individuals are being exposed to your brand and its website.
Number of Qualified Leads Generated Through Your Website
How many website visitors are finding your site as a result of your digital marketing techniques? Tracking qualified leads that come to your site without using paid search or other ads can help your law firm marketing agency refine its SEO strategy to attract even more leads. Leads can be tracked by determining how many people sign up for email newsletters, how many unique visitors you get per month, or how many people fill out a contact form for more information. These KPIs can help you better understand what web users are seeking from your website and why they may be interested in your services, which can show you which services to highlight in order to gain more customers.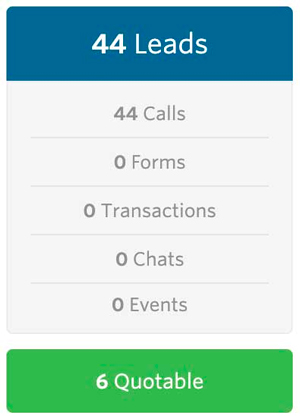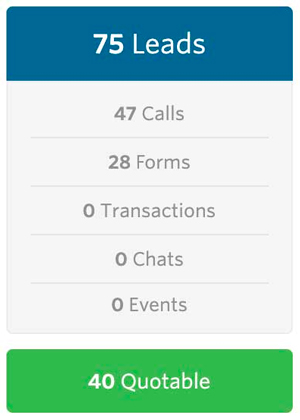 Figures 1.2 and 1.3 show the number of leads received by a 321 law firm client. Figure 1.2 contains data of monthly leads they received prior to campaign launch, while Figure 1.3 displays the number of monthly leads the client received after the 10th month of working with 321.
Keyword Rankings In The Search Engines Results Page
Because your site's position in search engine results pages (SERPs) could have an effect on your rankings, click through rates, and organic traffic, tracking various keywords in your content can be an especially effective KPI. Moreover, ranking higher in search results also improves the perceived credibility and trustworthiness of your site, as most consumers tend to believe that the first page of results contains the most relevant links for their queries.
There are several keyword ranking tools you can use to monitor your progress and understand where changes can be made to improve your rankings. Changing the keywords used on your website can be relatively simple, and updating content on your site more often can help your law firm keep up with new trends within your industry or current events that may be affecting your clients. Keeping up to date on the most relevant keywords should be a factor in any law firm content marketing campaign.

Figure 1.4 shows the growth of organic keywords acquired during the first year of SEO with 321. Our client continued to gain control of new keywords in Google (including some that were acquired as a result of targeting similar keywords), allowing them to dominate the SERPs.
Lead-to-Client Conversion Rates
The "conversion rate" of a website is the number of conversions (number of clicks on a link, subscribers to your email, purchases, etc.) divided by the total number of visitors. Conversion rates measure how many people are willing to perform some action on your site, from scheduling a service consultation to asking further questions about your services. You can track how many click throughs you get from links in SERPs, how many comments or shares you get from social media posts, and how many people ultimately become clients after filling out a contact form. Tracking each of these metrics can give your law firm marketing agency a clearer picture when it comes to determining which marketing channels will best promote your firm.
How Much Monthly & Annual Revenue Your Law Firm Earns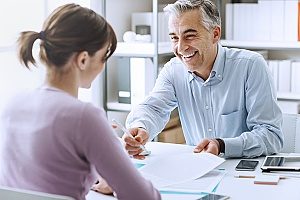 The goal of nearly all forms of marketing is to spread the word about a business and increase its revenue. Tracking how much your revenue increases as a result of your marketing efforts can be a critical indicator of whether your campaign is successful or not. In addition, tracking revenue changes after your marketing plan is implemented can help give your law firm a sense of growth after campaign launch. You can also ask new clients where they heard about your firm, providing you with more information and insight about how people are discovering your services and which marketing channels are generating the most interest.
Why It Is Important To Track Law Firm KPIs?
Tracking your KPIs is an essential part of marketing. Understanding how each of your marketing channels performs and whether your efforts are providing the results you want or not can help your law firm marketing agency determine what strategies are working well and which ones need to be retooled. Making positive changes based on your KPIs can have significant benefits for your law firm. They may help you increase your firm's visibility and revenue, as well as the number of qualified leads and amount of revenue you generate. In fact, tracking KPIs can often be the difference between a digital marketing campaign that wastes time and money and one that drives the results your firm needs in order to grow.
Working With An Experienced Law Firm Marketing Agency
Consult with a law firm marketing agency regarding a complete digital marketing strategy for your firm. Here at 321 Web Marketing, we have several years of experience performing and tracking successful law firm marketing campaigns. 321 Web Marketing can assist your law firm in tracking a wide variety of KPIs to improve your marketing strategies, increase your client list, boost revenue, and more. The agency's team of skilled marketers will conduct extensive research into your offered legal services, competition, local landscape, and target customer base to develop a customized digital marketing plan and determine the best KPIs to track to help your meet your goals.
321 Web Marketing will also monitor your campaign throughout the duration to discover areas for improvement and to make any necessary changes, ensuring that your website is always up to date and that the most relevant information is being targeted. Call us at (703) 810-7557 or contact 321 Web Marketing to begin your custom law firm marketing plan today.
Schedule A Law Firm Marketing Consultation


Related Articles:
Updated on Sept 2nd, 2019