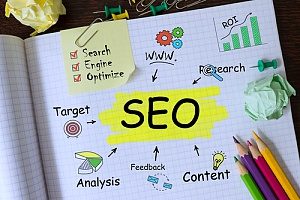 Local SEO is an important element of insurance digital marketing strategies. This type of search engine optimization is designed to help people in your local market find your insurance agency and consider it for their insurance needs. A successful local SEO campaign involves researching popular keywords in your area, creating localized content that specifically discusses your geographic area, and promoting your business as the local authority on insurance services. These types of campaigns can be helpful for large and small businesses. Attracting a local clientele can set your business up for success, whether it intends to expand or simply serve the community. Here are the benefits your agency can see by using an insurance digital marketing agency for its local SEO campaign.
Higher Rankings in Search Engine Results Pages
Like all SEO techniques, local SEO can increase your site's rankings online. Selecting keywords that relate specifically to your geographic area, such as city names, can help put your site in front of the local audience. Title tags, meta descriptions, and blog posts are all excellent places to insert these keywords. Doing so tells search engines that your website is a relevant choice when web users search for insurance agencies in your area and increases the chances that these search engines will display your site.
Increased Online Visibility
Brand recognition is a key factor in client conversion. When your site appears more regularly in search results, local users become more familiar with your brand. They will be more likely to trust it and purchase services from your agency than from a brand they have never heard about before, and consistently keeping your brand in front of your ideal client base can help your agency grow. When people think of insurance, they will think of your agency and feel confident in their purchasing decisions.
Capturing the Local Audience
Even enterprise businesses can benefit from capturing a local audience. Marketing your company to specific geographic areas, no matter their size, shows that your business cares about individual people in a way that other insurance agencies might not consider. Appealing to local traditions, knowledge, and activities in your insurance digital marketing can show residents that your company understands the unique elements that make their day to day lives different from someone living across the country. It also establishes a more personal relationship with your clients, providing a distinct advantage over large companies that prefer to distance themselves from their clients.
High Lead Conversion Rates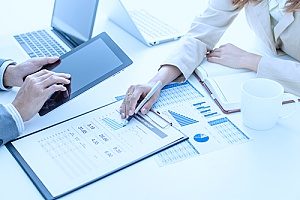 Local SEO has the highest conversion rates of all insurance digital marketing. Online directories that display your insurance agency's name, phone number, and address often appear on the first page of search results when web users type in something like "insurance agencies near me." These directory listings are clicked on more frequently than other organic search results. Ensuring that your business is accurately listed in online directories can not only bring it to the top of search results pages, it can bump it to the top of this valuable directory positioning and encourage web users to click through.
Quality Backlinks to Your Insurance Website
One way to drive traffic to your website and increase its search engine rankings is through backlinks. These links are placed on outside websites, such as directories and blogs, and link back to your own website. Being featured on a website in this way constitutes a strong recommendation from a brand or person that your clients likely trust, helping them think of your brand as an equally reliable one. Backlinks and endorsements from local businesses show that your insurance agency is a trusted member of the community, helping residents place their confidence in your agency and giving them good reason to consider you for their insurance needs.
Increased Engagement on Your Website
About 61 percent of people who perform a web search for a local business actually end up calling the business, according to recent research. This shows that people who are seeking local services are ready or almost ready to buy. Perhaps they have already researched insurance more generally and feel that a local company will better understand their needs, or they know they do not want to go too far to get in-person help when they need it. Catching your audience's attention at this critical stage can increase your engagement and give your agency more opportunities to talk to potential clients and explain why they should do business with you.
Improved Insurance Agency Reputation
Part of local SEO involves managing reviews. Search engines like Google use the number and quality of reviews a business receives to determine whether the business is real, trustworthy, and relevant to searchers' needs. Encouraging clients to leave reviews for your insurance agency can increase your rankings and also provides new clients with unbiased information about how your insurance agency has served people before. If clients leave negative reviews, responding to them kindly and professionally shows that your agency is committed to getting it right and willing to work to ensure that clients' needs are met.
Better Insurance Content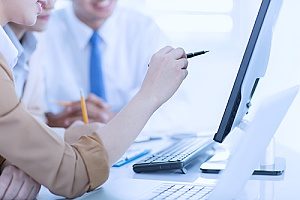 Website content should include information about your services, staff, and business principles. Tailoring this information to local events and interests shows that your agency is engaged in the community and actively collecting the information it needs to continue this participation. Writing about the topics that people are searching for most frequently can also show that your agency is attuned to residents' needs. Through careful keyword research, your insurance digital marketing agency can create content based on frequently-searched keywords in your area, demonstrating to your community that your agency will be able to provide relevant services.
Working with a Digital Marketing Agency
Speak to an insurance marketing agency for more information and to schedule a free insurance digital marketing consultation. 321 Web Marketing specializes in local marketing for businesses of all sizes. Each client receives a customized marketing plan based on their geographic area, local audience, search trends in their location, competition, and more. The agency is committed to providing clients with a steady stream of qualified leads within six months of launching a new campaign and continually monitors the results of each one to make updates as necessary.