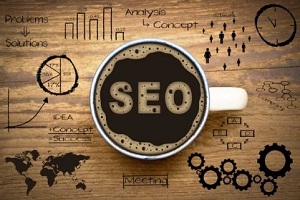 There are many different approaches that both enterprise organizations and small businesses can use for their online marketing efforts, but search engine optimization stands out as one of the most effective methods. Most people use search engines to find what they are looking for online, and proper SEO can help your business make it to the top of the results page.
However, SEO is a very broad category, and businesses must decide how much attention to devote to local SEO and how much effort to put into national SEO. Let's explore what sets these two approaches apart and how to measure the success of your campaigns.
The Major Distinctions Between Local SEO & National SEO Campaigns
Local and national SEO is similar in the sense that both aim to position your brand at or near the top of the search engine results from pages in Google and other search engines, as these attract the highest numbers of clicks.
The key difference between local and national SEO is where the visitors are originating. Local SEO is focused on attracting individuals who live near the business. While this is important for all businesses, it is particularly crucial for smaller businesses with just one location that conduct most of their business in person.
National SEO, in contrast, aims to get the maximum amount of traffic possible from all over the country, which is useful for major brands as well as online stores and service providers who deliver goods and services nationwide.
Here is a look at how local and national SEO differ when it comes to individual components of SEO.
Google's "Map Pack" Within SERPs
The Google Map Pack is prominent in local search results, highlighting top-ranking local listings for a particular search location. It appears above the organic search results and shows businesses alongside their geographic locations, along with useful information such as opening hours and contact information. Users can easily click on listings to call the business, navigate to their location via Google Maps or learn more about their offerings.
Businesses that are working on local SEO will aim to appear in the map pack for specific search queries so they will be the first names people see when looking for specific locations. With nearly one out of every three mobile searches being location-specific, optimizing for the Map Pack is one of the most effective local SEO strategies a business can use.
The Map Pack is less of a concern for National SEO campaigns, however. Most national SEO campaigns are not targeting specific locations, so they often focus their efforts elsewhere.
Location-Specific Keyword Targeting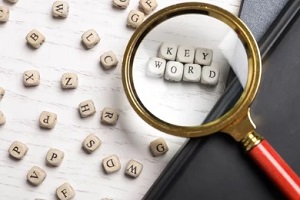 Another big difference between national and local SEO campaigns is the keywords they target in their SEO efforts. A national SEO campaign will generally target keywords based on the services they offer.
A good campaign will pursue a mix of broad keywords ("organic makeup") and long-tail keywords ("cruelty-free vegan, organic lipstick"). Long-tail keywords are less competitive but attract fewer searches, while broader keywords have significantly more organic searches but tend to be more difficult to rank for due to high competition.
Local SEO campaigns target keywords that have local intent. According to Search Engine Journal, 76% of individuals who search for nearby businesses using their smartphones will visit the business within a day.
Local searches might yield lower search volumes than broader ones, but they are far more effective in driving traffic with buying intent that is ready to convert. Moreover, choosing the right keywords and ranking in local searches can help a business rank better for competitive keywords on a broader scale.
To illustrate the difference between the keywords targeted by national SEO campaigns and local ones, a national SEO keyword that a business offering cannabis insurance may wish to target is "cannabis insurance". If the same business was working on local SEO and is based in Lansing, it might target keywords such as "Michigan cannabis insurance" instead.
Geo-Targeted Service Pages
Geo-targeted service pages show visitors to a website where your business offers its products and services. These are crucial for businesses looking to improve local SEO. Similar to keyword targeting, these businesses can create a series of individual service pages written with location-based copy and intent for each geographic area the business is targeting.
For example, a South Florida divorce attorney may create service pages such as "Miami divorce attorney", "Palm Beach divorce attorney," and "Boca Raton divorce attorney". The pages would be written in a way that appeals to residents of each specific area.
National SEO campaigns, in contrast, generally have just one primary service page that speaks generically about its user base because there is no need to target more specific locations.
Campaign KPIs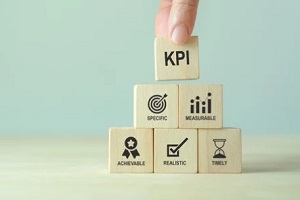 Key performance indicators, or KPIs, are metrics used by SEO managers to evaluate the performance of their optimization campaigns. While site traffic is always an important metric, particularly when it comes to monitoring rises and drops in traffic, the specific KPIs will be the most important difference when it comes to local SEO efforts.
A national SEO campaign will be most concerned with KPIs such as organic traffic per month on a volume-based metric. Local SEO campaign KPIs, in contrast, should be focused more on organic traffic based on specific locations rather than overall volume.
A local campaign will also consider data from sources like Google My Business related to factors such as direction requests and phone calls.
How To Evaluate Local SEO Success
Outlined below are some useful ways of evaluating the success of your business's local SEO campaigns.
Track Location-Based Keywords
One of the most effective ways of measuring local SEO success is tracking location-based keywords. There are many SEO tools that offer this functionality. For example, Rank Tracker from Ahrefs offers interactive graphs that show a history of visibility, average position, and traffic and position distribution.
This can provide great insight into how a website is performing for specific location-based keywords in comparison to competitors to guide future strategies.
Monitor Traffic & Engagement With Google My Business Listings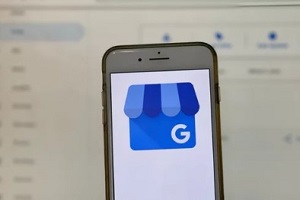 Check your overall traffic and engagement with your Google My Business listings using the metrics they provide in their business performance report.
You can see searches, the number of unique visitors to your business's profile, the number of unique customers who have requested directions to the business, the number of times your call button has been clicked, the number of clicks your website's link in your My Business profile has been clicked, and other interactions and compare these figures over time.
Evaluate User Acquisition, Bounce Rates & Set Goals For Local Service Pages
You can use Google Analytics to evaluate important metrics for all your local service pages, including bounce rates and user acquisition. You can also use Goal/Conversion settings to determine the percentage of users who have successfully converted to buyers using goal parameters you've set.
For example, you might choose to set the goal parameters of a user entering a specific page, navigating to the page where they can schedule a consultation, and submitting the form with their information.
How To Evaluate National SEO Success
Businesses can take advantage of the following methods of evaluating the success of their national SEO campaigns.
The Continuous Acquisition Of High Authority Backlinks
One way to measure the success of a national SEO campaign is the number of high-authority backlinks your content is attracting. Continuously gaining referring domains with a Domain Authority score of 50 or higher is a very positive sign that your campaign is succeeding.
These are essentially a "thumbs up" from other sites that send new readers to your content and signal to search engines that it is reliable and trustworthy. This will raise your visibility, web traffic, and page ranking very effectively.
Improvement Of Overall Visibility Through Increased Clicks & Impressions
The performance reports provided by Google Search Console can provide valuable insights into the success of your national SEO efforts. In particular, the data for clicks and impressions is a great way to measure your results.
Impressions refer to how often a person saw a link to your site in their Google search results, while clicks show how often a user clicked a link from Google to your business's website. Increases in these numbers is a sign you are on the right track, while drops mean it is time to reconsider your strategy.
Growth Of Organic Traffic Month Over Month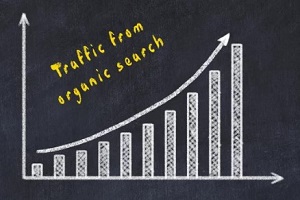 It is also helpful to consider your organic traffic, the traffic visiting your site after searching and clicking on an organic search result.
Organic traffic is driven by your search rankings, unlike referral traffic, paid traffic, and direct traffic so it can provide you with a clear view of your national SEO performance. Google Analytics and Google Search Console both provide this valuable data to users.
Begin Constructing Your Local Or National SEO Campaign Today!
Search engine optimization is one of the best methods of growing a business, but successful campaigns require deep insight, good instincts, and considerable experience. The constantly changing algorithms and a steady stream of new tools and approaches make this a challenging task for many businesses.
Working with an experienced SEO agency is a great way to expand your online presence. Whether you want your business to take center stage in local searches or want to make an impression on a national scale, the SEO team at 321 Web Marketing can help you meet your goals. Contact us today to begin constructing your local or national SEO campaign and learn more about our services.