As society continues to rely on digital tools to connect with businesses at an exponential rate, many organizations are struggling to compete in the ever-evolving web ecosystem. That being said, having a well-designed website is no longer merely a nice thing to have, but for businesses of all kinds, an absolute necessity.
321 Web Marketing helps Annandale, VA businesses develop custom, highly-functional websites that thrive in this complex meshwork of bits and bytes, helping businesses to accurately target and retain their audience with above average websites that convert. Read more about the benefits of professional-grade web design services and how we can assist your Annandale-based business in the digital marketing landscape.
The Benefits of Professional Annandale, VA Web Design
Professional web design can secure a host of benefits for your organization in Annandale. From streamlining accessibility, to creating the perfect first impression, to maximizing brand equity, professional web design can ensure that your business retains its competitive advantage, both online and off. Consider a few of the greatest advantages of having a professionally-made custom website, below: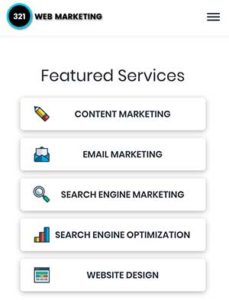 Mobile Responsiveness
With almost half of web traffic being accessed by smartphone users, allowing your customers to view and interact with your website via a mobile device is an absolute must. However, this is often more complicated than a traditional desktop-based site, as smaller screen sizes mean that the website design should be more simple, with lesser, more basic options. Professional Annandale, VA web design services can migrate your desktop website to a mobile site that retains the same visual aesthetic, making your services and content readily accessible for on-the-go mobile users and desktop users alike.
Perfect Impressions
Did you know? People make up their minds about whether they want to interact with a website in a matter of — not minutes — but seconds. We are surprisingly good at it too, often being able to accurately discern between scammy, know-nothing businesses from high-quality services based on our snap decision-making. The point? If you have a scammy, sketchy or haphazard looking site, your customers may be more than tempted to click the 'back' button and find a competitor whose site appears trustworthy. A professional website, in contrast, can embody professionalism, good taste and a unique design aesthetic, giving your users more than enough visual cues to trust your site and your business.
Competitive Edge
Despite the many benefits of having a professional-grade website, many organizations continue to utilize dated websites that rely on static pages (not dynamic or responsive), pixelated graphics, and an infrastructure built on gateway interfaces instead of dynamic programming languages. Moreover, even if they technically meet Web 2.0 criteria, many "modern" websites have poor visual design and often lack the information architecture and usability standards that first-rate websites employ. Thus, simply having a modern professionally-made site can help your business stand out from your competition, and reach the customers who want.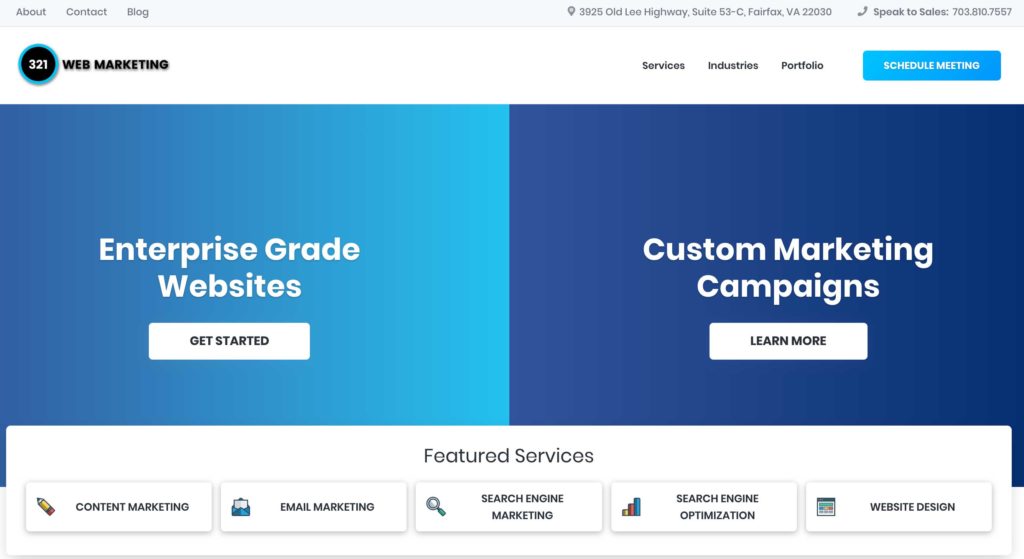 Learn More About Annandale, VA Web Design
Interested in Annandale, VA web design? Consider enlisting the web development team at 321 Web Marketing. Our expert team of web developers have extensive experience in all the latest web design technologies, from HTML and CSS to programming languages such as Javascript, PHP and Python. With the help of an experienced web design team, we will work with you to create a site that focuses on your users' needs while also aligning with the visual aesthetic of your brand. Contact us online or call us at (703) 810-7557 to learn more about your comprehensive Annandale, VA web design services or to get started on your new website today.
Schedule a Web Design Consultation
---
Annandale, VA Web Design Links